Portion of McMullen Booth Road to close for repair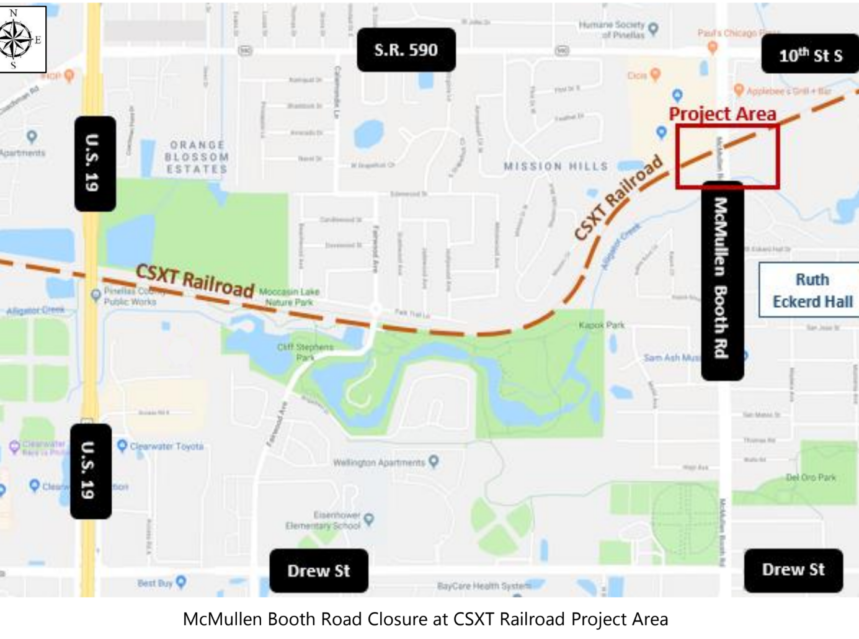 Brace yourself, Safety Harbor drivers. For a couple days in April, your drive to work, school or wherever is likely going to take a lot longer.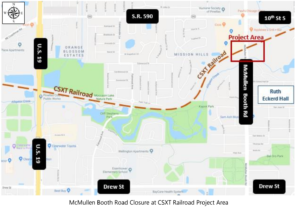 Pinellas County's Public Works department will be upgrading the CSX railroad crossing on McMullen Booth Road just north of Ruth Eckerd Hall and that major north-south thoroughfare for Pinellas County will close in both directions at 5 a.m. on Friday, April 5, and isn't expected to reopen until the afternoon of Tuesday, April 9.
Motorists will need to use U.S. 19 to drive north or south traffic around the construction, getting there from Drew Street, State Road 580, State Road 590, Enterprise Road or Sunset Point Road, likely snarling traffic along all of them. Truck traffic will be required to use Drew Street or State Road 580.
Questions may be directed to the Pinellas County Public Works department
at (727) 453-3320.