Pickleball Courts Coming to Marshall Street Park
Safety Harbor is building five new pickleball courts at Marshall Street Park to satisfy demand.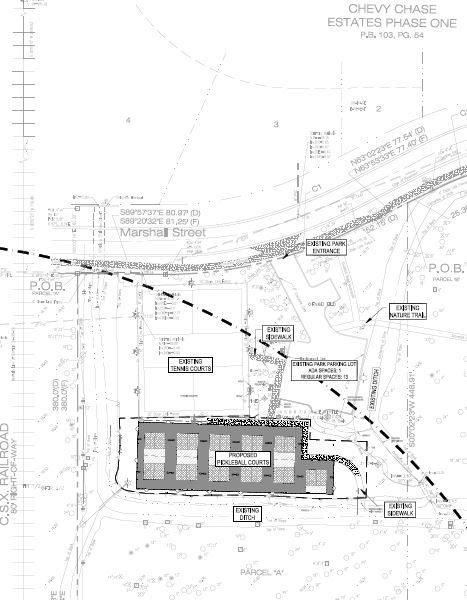 Pickleball is widely considered to be the fastest growing sport in the nation, as the tennis-racquetball hybrid that's typically played outdoors exploded in popularity during the pandemic. But pickleball has been a big draw in the Sunshine State for more than a decade, and Safety Harbor Leisure Services Director Andrea Norwood predicted the boom well in advance, budgeting for the five new pickleball courts that will be built at Marshall Street Park, several years ago as the demand for more pickleball programs and facilities steadily swelled.
"The Safety Harbor Community Center hosts pickleball lessons, clinics, classes and open play programs, and it's bursting at the seams," Norwood said recently from her department's new headquarters at Folly Farms, noting she put it in the budget three or four years ago.
Marshall Street Park Improvements
Norwood noted they plan to convert the existing racquetball courts at the park, located at 500 Marshall St., into five pickleball courts, and she said the facility would also feature two tennis courts and a warm-up wall and it would be well lit and equipped with security cameras.
She said there is no timeframe for the completion yet as they just hired as a consultant and entered the permitting phase, Norwood noted the project, which is budgeted at $100,000, would be covered under the city's AARPA, or federal coronavirus relief, funds, making the new courts a solid investment and a win-win for the community.
"I don't think it's a trend because any age can play, and you don't need specialized equipment to play," Norwood said of pickleball, adding, "I think it's here to stay."