Change at the Safety Harbor Chamber
Safety Harbor Chamber of Commerce President and CEO Susan Petersen recently announced she's stepping down from the position she's held for nearly ten years in the spring.
During Petersen's tenure the chamber has seen an increase in membership, fundraising events, and community outreach.
Petersen said in a press release announcing the news that the organization had 180 members in 2013 when she took over, but today "the chamber looks much different with programs for 470 active members and successful fundraising events such as Art & Seafood on the Waterfront, Health and Wellness Expo" and the monthly Third Friday Music Series, which she helped transform from a stale street party into an energetic, blocks long music festival after the chamber took it over from the city in 2021.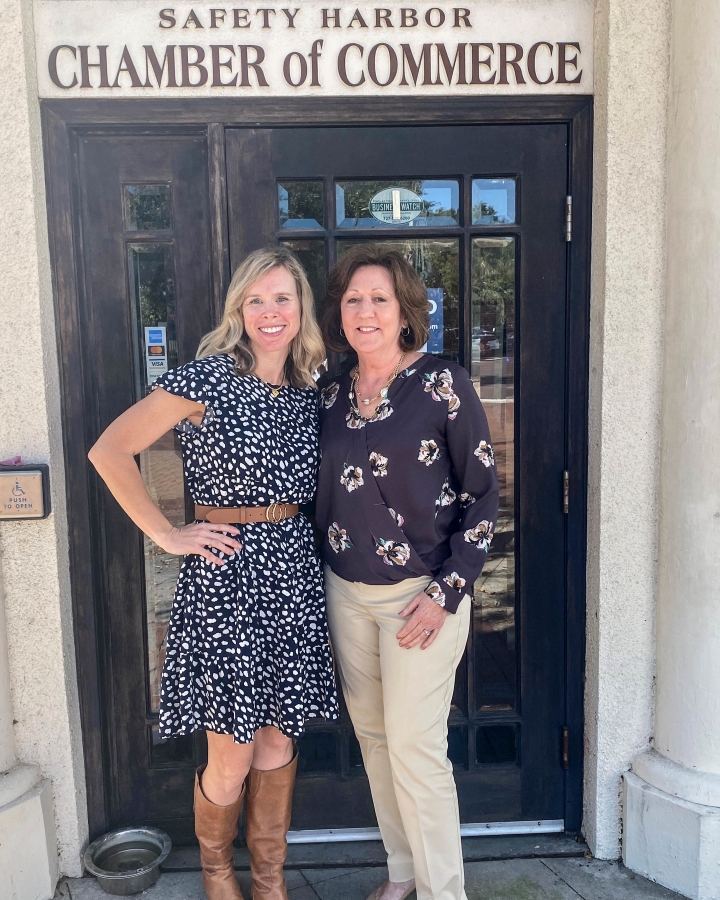 "We have a vision, core values and a strategic plan to help us carry out our mission and provide our members great value for their investment," she said. "We truly care about the success of each one."
Peterson attributed the success of the chamber to "a supportive board of directors, loyal members and volunteers, a dedicated staff and a great working relationship with our city."
During a recent trip to the historic chamber building, located at 200 Main St., Petersen said she knew it was the right time to move on with the chamber and the city in such a good place.
"It's time to move on and spend more time with my family, including my new granddaughter, and do some traveling and outdoor activities with my husband, Stan," she said, adding she's confident her successor, Cammie Lumpkin, will continue to guide the organization in a positive direction.
"She brings the appropriate experience, relationships in the business community and a fresh energy," Petersen said of Lumpkin, who is currently the chamber's Director of Member Services and will assume the leadership role on May 1.
According to Lumpkin, she is looking forward to the opportunity.
"As a local resident I am honored to be able to carry out Susan's legacy and serve the Safety Harbor business community in the town that I love," Lumpkin said.