One World Everybody Eats Summit Comes To Safety Harbor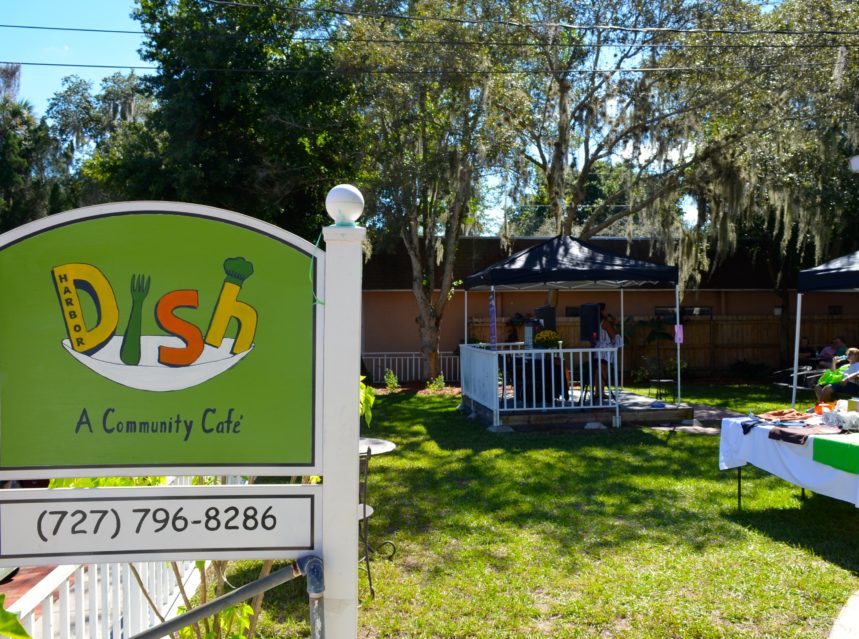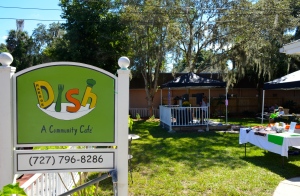 Harbor Dish Community Cafe officials have been working hard for more than a year to bring one of the One World Everybody Eats cafes to downtown Safety Harbor.
Founder Christina Sauger and members of her team have participated in city events, hosted fundraisers, appeared before the City Commission, and mounted a major media campaign in order to get the word out about the cafe, which operates on the national nonprofit organization's "pay-what-you-can" principal of dining out.
It looks like all the hard work has is about to pay off in a big way.
As Sauger prepares to open the Harbor Dish soon, she is hosting the third annual One World Everybody Eats summit this weekend, when one hundred representatives of the organization from around the country will convene in Safety Harbor for three days of discussions aimed at providing information, encouragement and support for future community cafe owners.
"The idea of the summit is to support other operators of One World Everybody Eats cafes," Sauger told Safety Harbor Connect.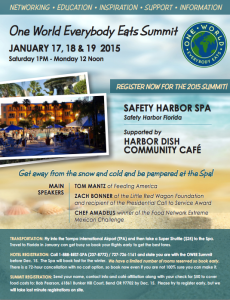 "It takes about two years to get one of these things started, and there's no handbook for it," she said." This conference is to help show future community cafe owners how to do it."
The summit, which takes place at the Safety Harbor Resort and Spa and is free to the public, kicks off on Saturday, January 17, at 1:00 p.m. with an introduction by Sauger and a few words from Safety Harbor Mayor Andy Steingold.
From there, the event schedule is packed through Monday afternoon, featuring guest speakers, such as Tampa's Little Red Wagon founder Zack Bonner; success stories from fellow OWEE café owners from across the country; an appearance by "Food Network" celebrity Chef Amadeus; plus presentations, panels, award ceremonies and more.
Also, there will also be a party at the Harbor Dish, which is located at 123 Fourth Avenue South, on Sunday from 6:00 p.m. – 9:00 p.m., featuring food, music and a tour of the facility.
With so many OWEE representatives coming to town, Sauger said an appearance by the organization's most renowned café owner, rocker Jon Bon Jovi, isn't out of the question.
"We haven't been told that Jon is going to show up, but it would be pretty cool if he did," Sauger admitted.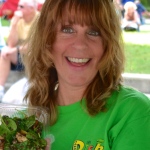 "Out of the 40 cafes that are open and the 20 more in development, there's no question he is the most famous owner, so you never know," she added. "I guess it depends on his touring schedule."
But whether the founder of the JBJ Soul Kitchen appears or not, Sauger, who spent months bringing the summit to Safety Harbor, hopes the event will further the organization's cause and raise awareness in the community for her cafe.
"What people don't realize is we're all about giving at the Harbor Dish," she said.
"The theme of One World Everybody Eats is helping others, and I believe it's a good one."
For more information on the One World Everybody Eats summit at the Safety Harbor Resort and Spa this weekend, visit the organization's website or contact the Harbor Dish at 727-796-8286.
Related: