Justin Murphy Has Marker 39 Hitting Its Stride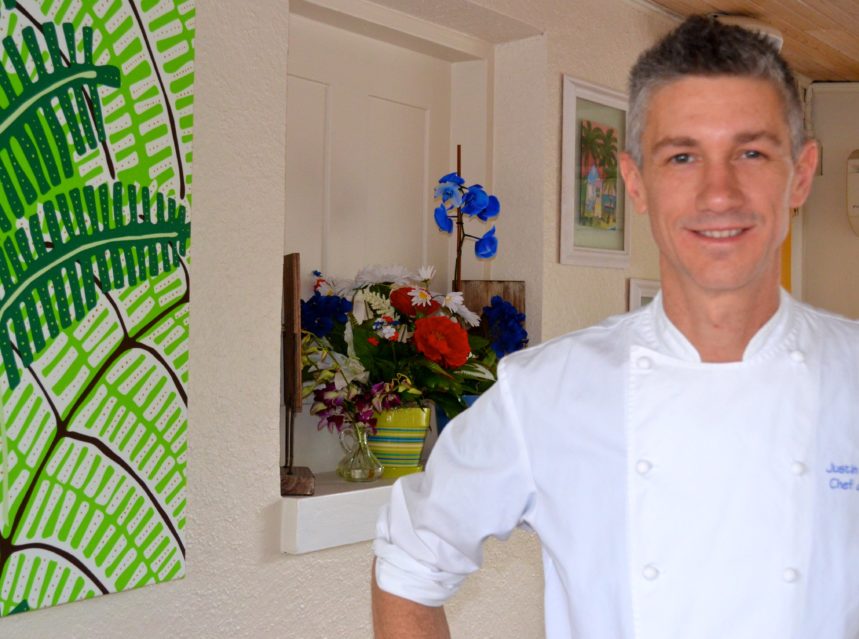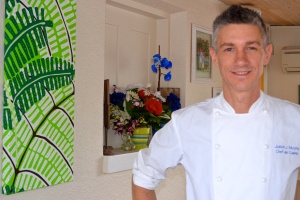 Over the past few years, the Safety Harbor restaurant scene has been in a constant state of evolution, with new eateries springing up while others were closing down, occasionally at the same time.
And while some of the startups have enjoyed success and joined the long list of established spots in town, many failed to leave their mark in what is widely considered to be a cutthroat industry.
Marker 39, a cozy bistro located on Fifth Avenue North that opened last June, is one establishment that has weathered the storms typically associated with new restaurants, thanks in large part to chef/owner Justin Murphy's unique "Floribbean" cuisine.
"Floribbean is a combination of Florida-based ingredients and classic cooking styles, mixed with Latin American flavors," Murphy recently told Safety Harbor Connect. "It also has a big Asian influence, so we are able to use that, too."
"My idea was to bring something different to Safety Harbor, and Florida and Caribbean fusion seemed to be the right fit."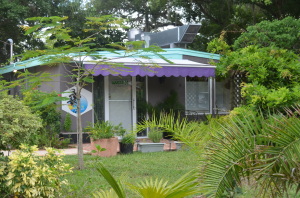 So far, the decision appears to be a good one.
In addition to receiving positive reviews on social media and compliments from diners, Murphy said support from other merchants in town has been instrumental to Marker 39's success.
"Other restaurant owners, like Aaron (Stewart of Southern Fresh) and Mike (Kelly of 8th Avenue Pub), and people like Melissa (Haist of Tupelo on 4th) have been very supportive of us right from the beginning," Murphy said.
"In fact, the support we've received from the entire community has been fantastic ever since we opened last summer."
Despite the fact this is Murphy's first foray into owning a restaurant, that doesn't mean he's a novice in the field.
According to the bio page on his website, Murphy graduated from the prestigious Johnson and Wales University in Miami, trained with nationally renowned chefs, and was a "highly regarded chef in the South Florida restaurant scene."
Thanks to this extensive culinary background, Marker 39's dinner menu is comprised of unique and flavorful dishes, such as the jerk chicken confit, BBQ beef short ribs and the (excellently named) Cuban Pork Crisis.
"People seem to like the fact that we offer these original dishes," Murphy said, noting the soups, salads and pastas have proven to be big hits with his customers as well.
"I'm just trying to see what the community wants."
With seven months under his belt, Murphy is looking to take Marker 39 to the next level.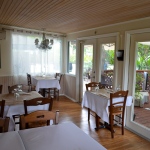 He recently added a Sunday brunch to the schedule, and he said he plans to expand the days and hours of operation and start serving lunch in the coming weeks.
"The brunch has been on a steady incline, with people coming from places like Tarpon Springs and Palm Harbor, and that got me thinking about expanding my hours and opening for lunch," he explained, adding he will have music on the outdoor patios when the weather warms up.
And he said that no matter what direction his restaurant takes, he wants Marker 39 to become a staple of downtown Safety Harbor's dining scene.
"I don't want to be just another restaurant in town," he said. "I want Marker 39 to be a special part of the community."
If You Go: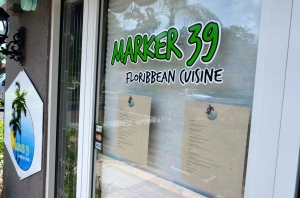 Marker 39 Floribbean Cuisine
Address: 155 5th Ave. N., Safety Harbor
Phone: 727-791-1939
Hours: Wed-Sat, 5pm – 10pm; Sun, 11am – 4pm; Mon, Tue, closed
Info: Marker 39.com; Facebook/Marker 39 restaurant
Related: