One Resident's Quest to Protect Us from Aliens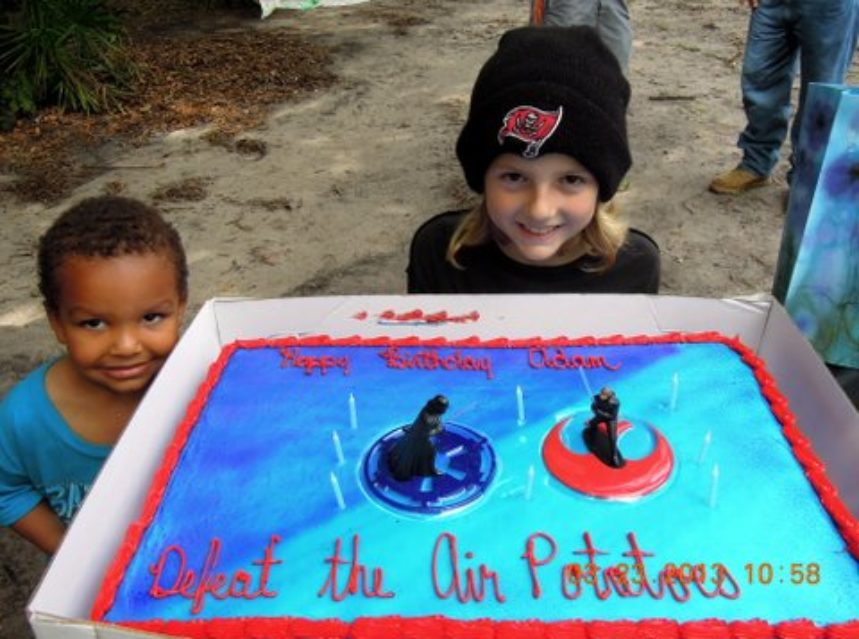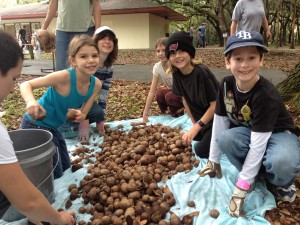 Another wonderful local personality I had the privilege of meeting at the Rigsby Volunteer Awards Ceremony is a woman who is one of the driving forces behind protecting Safety Harbor from aliens…or at least one specific alien that is threatening our town. Gisela B., better known to her supporters as the Air Potato Lady, is on a mission to rid Safety Harbor of that insidious alien plant we all dread, the air potato vine (APV). If you've been able to avoid it's treacherous clutches thus far, you're lucky. This plant has been responsible for stripping other towns and wilderness areas across our state of their innate beauty by strangling the local vegetation quickly and completely, killing off everything it can wrap its nasty green vines around. I was told that even our sturdy grand oaks that have withstood hundreds of years of hurricanes, droughts, fires, etc. aren't immune to the havoc this nasty little foreign intruder can wreak at amazing speed.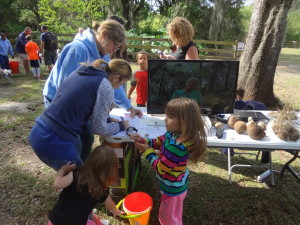 And yet, thus far our beautiful little town has stood firm against the onslaught, thanks in part to the Air Potato Lady and her posse of tireless workers. Volunteering her free time, she's worked diligently to rid our parks, schoolyards, streets, alleys and even private yards of this menace. Gisela B. has spent many hours organizing APV round-ups where volunteers have gathered to dig out those little buds that look like small potatoes before they burst into vines that grow at outrageous speed. Working with the City and the Parks Department, she's created events such as the annual Eco-Egg Hunt, which successfully replaced the original concept of the Easter egg hunt with a dual-purpose, rewarding participating children for collection of the potatoes. This year's hunt was a huge success, collecting 1,960 pounds of potatoes, which translates into roughly 15,000 exterminated vines. With each vine growing at 8 inches per day and producing 40-60 potatoes, round-ups help prevent infestation and keep our town free of this pest.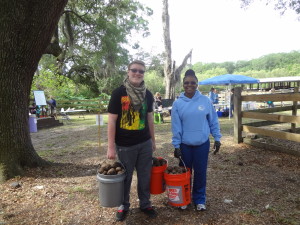 Many of you are already familiar with Gisela B. Perhaps you attended a meeting where she spoke about the need to keep this menace at bay, or participated in one of her round-up events, or were given a brochure at Third Friday or read arguments supporting the City's decision to release red beetles, an insect whose only food source is APV leaves. If not, my message to you would be to become aware of what this menace looks like, be watchful of a potentially nasty alien invasion in your own yard, and if any signs are discovered, don't wait to contact our awesome Air Potato Lady for help and advice. And if you're lucky enough to not have any APV issues on your own property, consider attending Gisela B's next round-up scheduled for Saturday, August 8th and lending a hand – who knows, the next yard you prevent from dealing with the nightmare of an alien onslaught could be your own. Thanks Gisela!
~written by Barbara Ulmer, Safety Harbor resident blogger