NYC Classical Guitarist Concert @ the Library and more events in March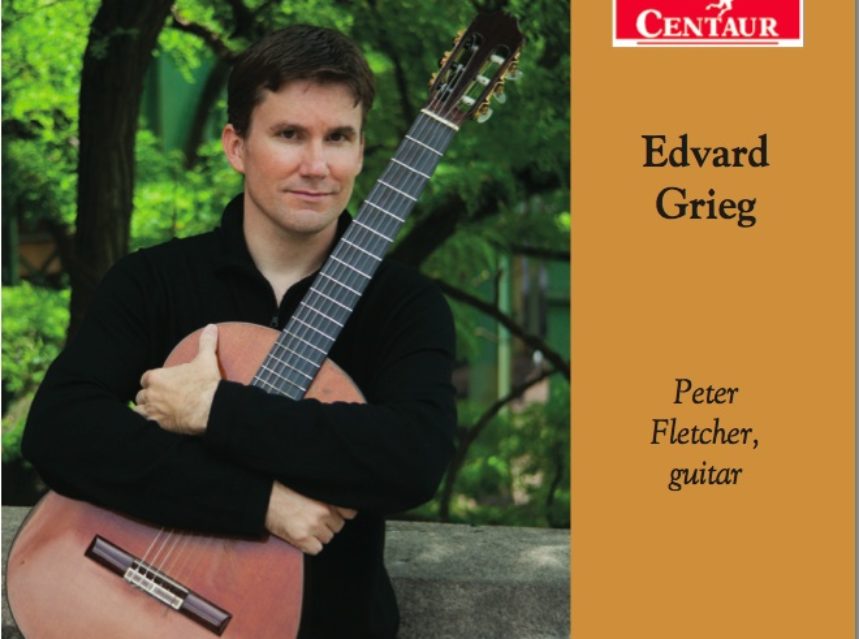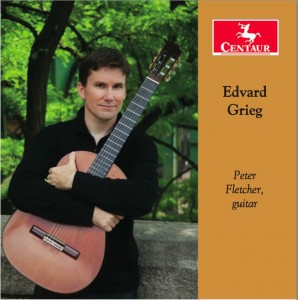 New York based classical guitarist, Peter Fletcher, will perform at the Safety Harbor Public Library on Tuesday, March 18, 6:30 pm.  This concert is part of a nationwide tour, under the auspices of Phillip Truckenbrod Concert Artists, promoting Fletcher's new Edvard Grieg CD, released in February by Centaur Records.  Selections from this new CD, which Fletcher wrote the guitar transcriptions, will be performed.
Beginning his training in classical guitar at age seven, Fletcher has made his passion his livelihood, touring nationally.  From Carnegie Hall to appearances on Turner Broadcasting System's show Storyline and National Public Radio (NPR), Fletcher is comfortable and a delight in all settings.  This unique concert is made sponsored by the Safety Harbor Library Foundation.
From March 17th thru April 17th artistically designed chairs will be on display in the Library for the Foundation Chair-ity Fundraiser.  Tickets for a chance to own of the chairs are $1.00 for one ticket or $5.00 for six, and are on sale during Library hours.  Winning tickets will be drawn on Friday, April 18th in front of the library at 6:00 pm. (Winners need not be present to win.)  At 6:30, the public is invited to a Community Drum Circle presented by Giving Tree Music, sponsored by the Library Foundation.
Looking for something to do in March?  Check out our events below.  For a complete listing, visit our website, www.SafetyHarborLibrary.com.
Doctor Seuss Book Bash: (All ages) Saturday, March 1, 11:00 am.  Celebrate Dr. Seuss's birthday with stories, games, snacks, crafts, and prizes! Come dressed as your favorite character.
Friends of the Library Book Sale:  Saturday, March 8, 9:00 am – 3:00 pm.  Books, CDs, DVDs, and more. All items in great condition, most only $1.00.
Introduction to Needle Felting: Thursday, March 6, 6:00 pm.  Learn how to make needle felted bookmarks.  All supplies are provided.
Creative Writers Group & Story Circle:  Wednesday, March 19, 6:00 pm.  This group writes, shares, and encourages each other to preserve their life experiences.
Heart & Soul Cinema: Sunday, March 16, 1:30 pm.  Heartfelt movies, always the third Sunday of the month.
 Master Gardener: Managing Pests in your Vegetable Garden:  Thursday, March 20, 6:30 pm.  UF/IFAS Pinellas County Extension Urban Horticulture Agent, Theresa Badurek, talks about how to manage pests in your Florida vegetable garden in a safe and environmentally friendly way.
Safety Harbor Writers & Poets Library Group:  Thursday, March 27, 6:00 pm.  Bring something to share (optional) and discussion of strengths and how your work may improve.
Anime + Manga Club: Ages 13+.  2nd and 4th Tuesday of each month, 4:30 pm.  Draw and watch anime films with fellow manga & anime fans!
Divergent Book Bash: (Grades 6-12).  Saturday, March 15. 2:00-4:00pm. Celebrate the release of Divergent in theaters with games, crafts, and prizes!
AARP Tax Aide:  Hours of assistance Mondays, 10:00 am – 5:00 pm and Fridays 10:00 am – 4:00 pm.  Appointments not accepted for this first come, first served assistance.
Children's Music Concert- Songs by Jeff Blake: (Ages 4-12) Thursday, March 27, 2:00 pm.  Special guest, Jeff Blake, performs songs from his new music CD, Who We Choose to Be.