Safety Harbor City Commission Meeting Tonight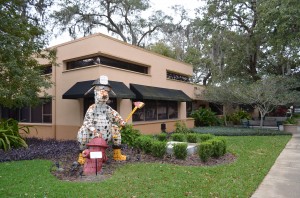 The Safety Harbor City Commission convenes this evening at City Hall, and there are a couple of items on the agenda that could be of great importance to the community.
The first item is the requested approval of Ordinance 2014-03, which proposes amendments to the city's comprehensive zoning and land development code in regards to brewpubs, breweries and micro-breweries.
According to the ordinance, the city's planning and zoning board voted unanimously in favor of the amendments, which would set guidelines and restrictions for where the establishments could be located, as well as their size and ability to dispense other beers and alcohol on-site.
"We are setting up use restrictions as to where, how and when someone could establish a brewpub or microbrewery in town," Community Development Director Matt McLachlan told Safety Harbor Connect. "Right now it's not even a use classification in our code, so we are looking to amend that."
"The city has been approached by three people looking to build microbreweries in town," he added. "The microbrew trend is gaining popularity right now, so we're responding to that."
The other item of note is also related to amending the city's zoning and land development code, this time in relation to hotel space.
According to Ordinance 2014-04, the owner of Oakbrook Plaza on the corner of McMullen Booth and Enterprise Roads is "exploring the feasibility of converting vacant existing office space into a hotel", and they are requesting the city to make hotels an allowable use in the commercial zone.
McLachlan said the property owner's research shows a dearth of hotel room in the area, and he is looking to change that.
"The Oakbrook Plaza owner is considering bringing a hotel to the property," McLachlan explained. "Although nothing is definite or concrete yet, he would like to have the opportunity to do so within the code."
The City Commission meets tonight at 7:30 p.m. at Safety Harbor City Hall, located at 750 Main St. in downtown Safety Harbor.