Nurturing the Canopy: Safety Harbor's Annual Tree Giveaway Returns in 2023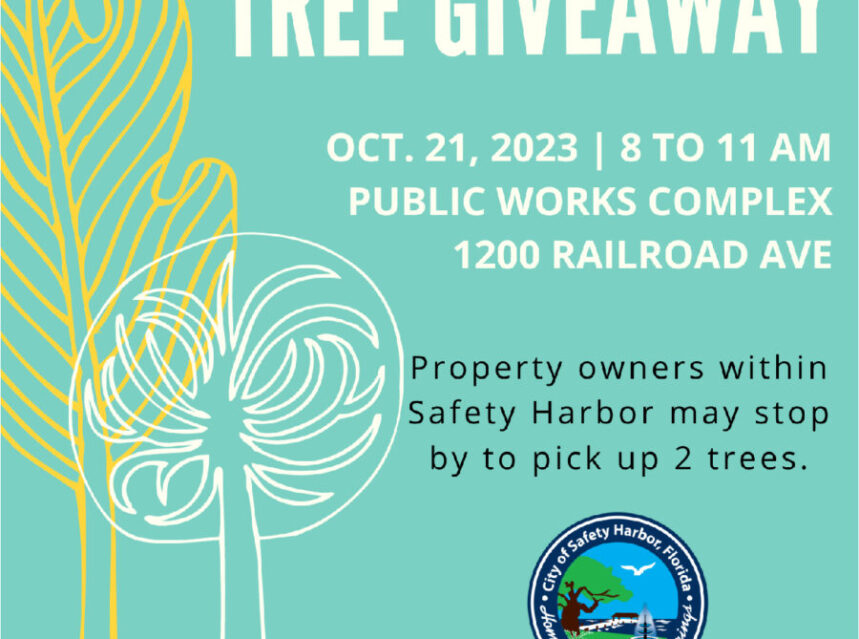 Safety Harbor, a city deeply rooted in its commitment to preserving and expanding its lush urban canopy, is gearing up for a much-anticipated event: the annual Tree Giveaway. Building upon the city's rich history of tree protection and community engagement, this year's event promises to be a celebration of nature and sustainability.
A Legacy of Arboric Excellence
For over three decades, Safety Harbor has proudly held the title of Tree City USA, a testament to its enduring dedication to its urban forest. Previous initiatives, including Mayor Joe Ayoub's Tree Plant Challenge and the Arbor Day celebrations, have brought the community together, fostering a sense of unity and purpose in safeguarding the city's tree heritage.
2023 Tree Giveaway: What is it? Where is it?
Mark your calendars, for Safety Harbor's annual Tree Giveaway is just around the corner. This year, the event is scheduled for Saturday, October 21, 2023, from 8:00 am to 11:00 am, or until supplies last. The giveaway will take place at the Public Works Complex, located at 1200 Railroad Avenue.
Safety Harbor's annual Tree Giveaway is more than just an event; it's a celebration of community spirit, sustainability, and the city's enduring commitment to its urban forest. As we look forward to October 21, 2023, let's come together to nurture our canopy and contribute to the city's green legacy.
First Come, First Served
Remember, trees at the giveaway are offered on a first-come, first-served basis. To ensure you secure your choices, it's advised to arrive early. Property owners within the city limits of Safety Harbor are eligible to collect up to two free trees, making this a fantastic opportunity to contribute to the city's vibrant urban forest.
Explore the Variety of Trees Available
This year's giveaway boasts an exciting selection of tree types, carefully chosen to enhance the city's green spaces and landscapes. The available tree types include:
Pink, Purple, and White Crape Myrtles
Live Oak
Bald Cypress
Southern Magnolia
Red Cedar
Cedar Elm
Dahoon Holly
Sweetgum
Walter's Viburnum
Contact for More Information
For further details or inquiries about the Tree Giveaway, don't hesitate to reach out to City Arborist James Ryan, a dedicated expert in the field:
Phone: 727-724-1555 x1303