Mattie Williams Center Preps For Busy Holiday Season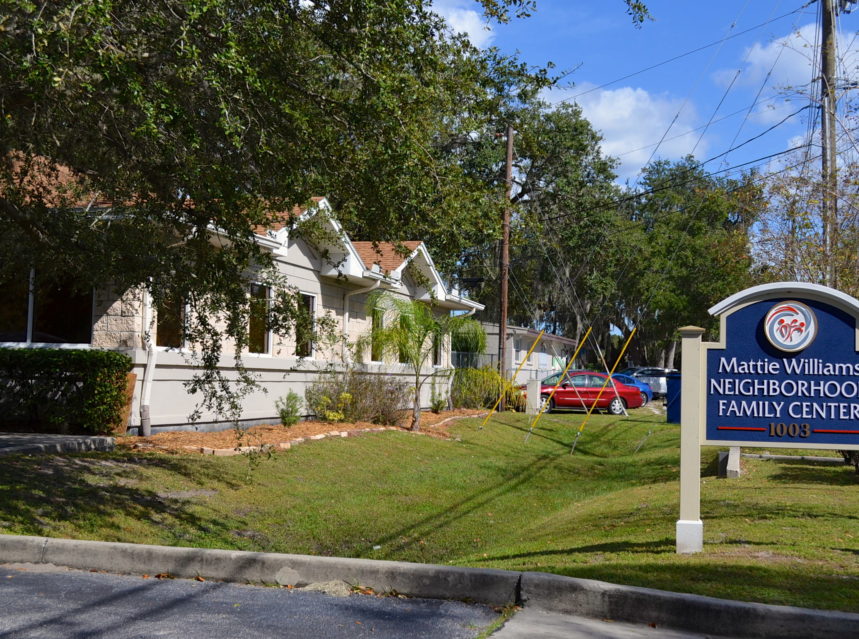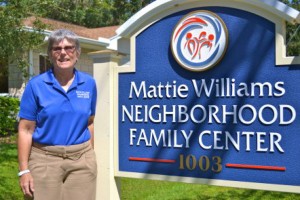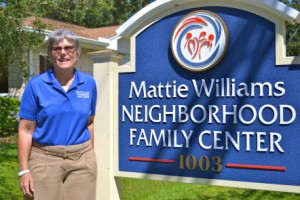 The onset of the holiday season means many things to many people: cooler weather (allegedly), shorter days, time spent with family, Black Friday…
But for the volunteers and staff at the Mattie Williams Neighborhood Family Center, this time of year means one thing – work.
The center provides a variety of materials and services for underprivileged citizens of Safety Harbor as well as Oldsmar and parts of Clearwater, and they're ramping up for a jam-packed schedule of events over the next two months.
For facility director Janet Hooper, the phrase 'tis the season' means she's about to get busier than jolly old St. Nick himself.
"We're on full-tilt right now," Hooper recently told Safety Harbor Connect. "This is our busy time of year, and there's plenty of opportunities for people to give and help out in the community."
Hooper went on to provide information on the many events the center is involved in from now until the New Year, and the amount of data was longer than Santa's naughty-or-nice list.
Here's a quick look at some of the bigger events the family center is either hosting or assisting with in the coming weeks:
Thanksgiving Dinner Basket Giveaway: On Saturday, November 23rd, the center will give away 200 free Thanksgiving dinner baskets, complete with all the fixings, courtesy of the Church & Community Outreach. Applicants must bring proof of residency and a photo ID to the center to qualify for the offer. The deadline to register is Wednesday, November 20.
Wreaths, Toys and Joys: The 7th edition of this fun, creative holiday event also takes place on Saturday, November 23, at the Safety Harbor Museum and Cultural Center. A dozen local citizens, artists and business owners create colorful wreaths that will be auctioned off, with all the proceeds going to gifts and food for the needy. Tickets are $25 per person, and can be purchased at the center or on its website.
Free Thanksgiving Dinner: For the fourth straight year, the center will open its doors and serve a full Turkey Day meal – on real China plates – to anyone who enters, absolutely free. Food will be provided by local restaurants like Green Springs Bistro, Southern Fresh, and Brady's Backyard BBQ, as well as from donations. "Anyone is welcome. It's about bringing people together and not spending the holiday eating alone," Hooper explained. "It's really an amazing, community bonding event."
Mayors' Breakfast: Have you ever wanted to be served coffee or tea by the mayor of your city? On Friday, December 6 at 7:30 a.m. you can have that opportunity, as the center hosts its annual Mayor's Breakfast at the Safety Harbor Spa and Resort. Safety Harbor Mayor Joe Ayoub and Oldsmar Mayor Doug Bevis will participate in the fun charity event, with the proceeds from the tickets as well as any tips the politicians receive going to help underprivileged families. Decorated tabletop Christmas trees will also be auctioned off. Contact the center for more details on how to attend or contribute.
Holiday Luncheon: As a compliment to its free Thanksgiving dinner, the Mattie Williams Center is also hosting a Christmas Eve luncheon at noon on Tuesday, December 24. Guests are being asked to register ahead of time so the center can judge how many meals it will need to provide.
As if that wasn't enough, Hooper said the center will also be: participating in the annual Safety Harbor Holiday Parade on Dec. 21; partnering with city officials to hand out Publix gift cards to needy senior citizens, also on Dec. 21; running its Adopt a Family program, which provided holiday gifts for more than 700 kids last year; and opening up its Toy Closet on Christmas Eve to give any of its leftover donations to needy families.
Whew! I told you they had a lot going on over there!
Hooper said anyone who is interested in donating their time, money or goods to these causes should either call 727-791-8255 or come into the Mattie Williams Neighborhood Family Center, located at 1003 Dr. Martin Luther King, Jr. St. N. in Safety Harbor.
She stressed that this is the ideal time to give back to the community and help out those less fortunate who live here.
"There's a lot of opportunities for people to give back during the holiday season," she said. "We're looking to give a hand up, not a hand out."