Local Writers Make History with Safety Harbor Book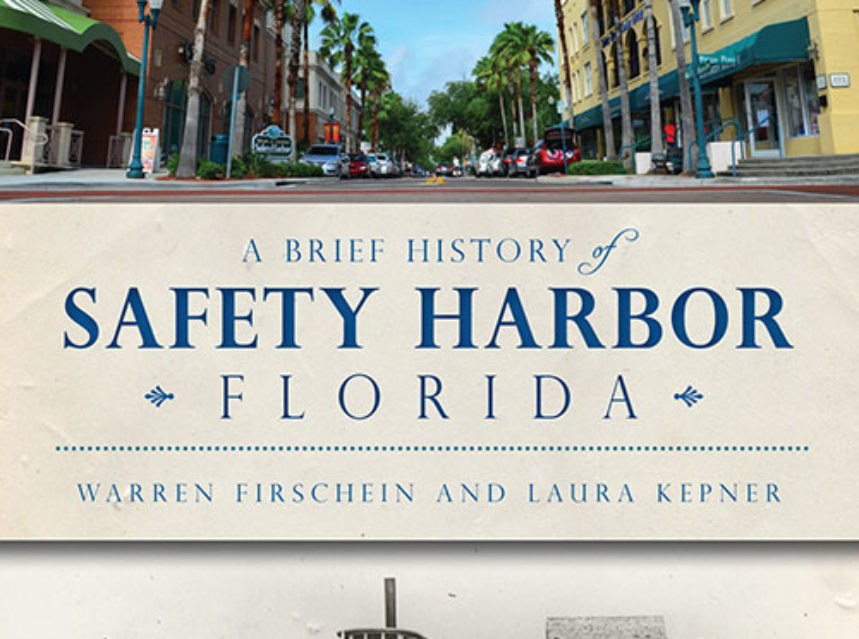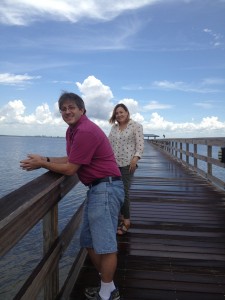 Laura Kepner and Warren Firschein's "A Brief History of Safety Harbor, Florida" is the first book of its kind to document the city from its earliest roots to the present day.
Safety Harbor is a haven for writers of various genres and levels of fame, from world-renowned YA author Tammar Stein to burgeoning crime novelists Bill South and Robert "Bobby" Saltzman.
Thanks to the recent publication of a new book from History Press titled "A Brief History of Safety Harbor, Florida", the city can now add two more published authors to its ranks.
Laura Kepner and Warren Firschein are thrilled they were selected to pen an extensive look into Safety Harbor's background, tracing its history from pre-1900 all the way up to the present day.
Now, coming off a compressed deadline that forced them to research, write, edit and complete the book in a span of six months, the pair is just relieved that the process is finally over.
"The challenge didn't come from collecting all the info and from writing, it came from the deadline," Firschein, a lawyer by profession, told Safety Harbor Connect.
"Without that deadline, it would've been a lot less stressful."
"Writing a book is like running a marathon," Kepner added. "Halfway through it you start thinking you can't finish, and then you start questioning why you even started in the first place!"
Now that the stressful parts of their endeavor are over, Kepner and Firschein are finally able to enjoy the fruits of their labor.
An unofficial party at Nolan's Pub the night they received the books led to a lot of autographs and laughs, but that was just the tip of the publicity tour iceberg the two are about to embark on.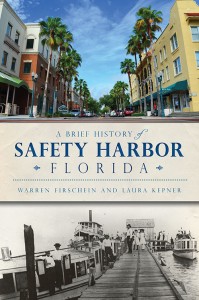 They have book signings and panel discussions lined up from now until next January, beginning with an event on Saturday, November 2nd at the Safety Harbor Public Library and culminating with an appearance at Barnes and Noble on US 19 in Clearwater right after the New Year.
"It's been overwhelming, but it's been so much fun," Kepner, who runs the local Safety Harbor Writers and Poets Group, admitted. "This town has been so encouraging and supportive. They're all so happy for us."
Firschein said his greatest regret was not being able to dig deeper into some of the lesser known aspects of the community, such as the history of its African American residents and debunking some of the more popular myths associated with the town.
But he is also very proud that he and his friend were the ones selected to chronicle the history of the city they love to live in.
"More so than fiction, this book will be read for a long time to come," he said. "It's an amazing feeling knowing that 100 years from now, people are going to be reading our book."
"Five years ago I moved here and asked at the library if they had a book about the history of Safety Harbor," Kepner recalled. "They said no, but maybe I should write one."
"Here we are five years later, and with Warren's help, I did. It's surreal."
Note: Kepner and Firschein set up a website, www.historyofsafetyharbor.com, where you can purchase the book and continue to share stories and photos of the community. " A Brief History of Safety Harbor, Florida", which retails for $21.99, can also be purchased at www.historypress.net.