2013 Safety Harbor Holiday Parade Marshals Selected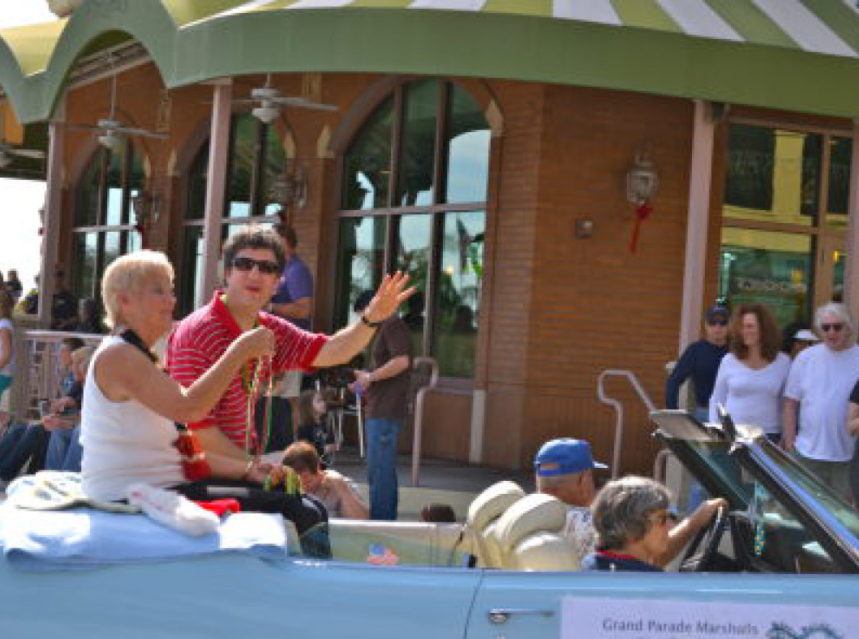 One of the coolest parts about the annual Safety Harbor holiday parade and its accompanying festivities is the naming of the grand marshal(s).
There have been many deserving candidates chosen for the honor dating back to 1982, from politicians and artists to business owners and exceptional residents.
In fact, due to the abundance of worthwhile recipients, the City Commission has often had difficulty choosing just one honoree per year, leading to co-marshals sharing the hosting duties.
This is another one of those sharing years, as the commission recently named local jazz singer and teacher Sonny LaRosa and longtime city employee Curtis McCoy II co-marshals of the city's 2013 holiday festivities.
"I would like to start by nominating Sonny LaRosa," Vice Mayor Nina Bandoni suggested, choosing from a list of six potential candidates presented to the commission.
"He's run an ongoing music program for disadvantaged youths, raised funds and taken them all around the world and given them a great deal of confidence. I think people with those kinds of gifts to the community are important."
Mayor Joe Ayoub and Commissioner Cliff Merz concurred with Bandoni's suggestion, with Merz adding Mr. McCoy as a potential candidate.
"I would also like to add the name of Curtis McCoy, one of our staff who earlier this year was honored for his service to the community," he said.
"I think that's an awesome idea," Bandoni agreed.
With Mayor Ayoub stating the number of marshals should be capped at two, the commission voted unanimously, 5-0, in favor of LaRosa and McCoy being named co-marshals.
The pair will be introduced at the city's Christmas tree lighting ceremony on December 6, and then they will take part in the holiday parade on December 21.