Library Mosaic Dedication Highlights Importance of Public Art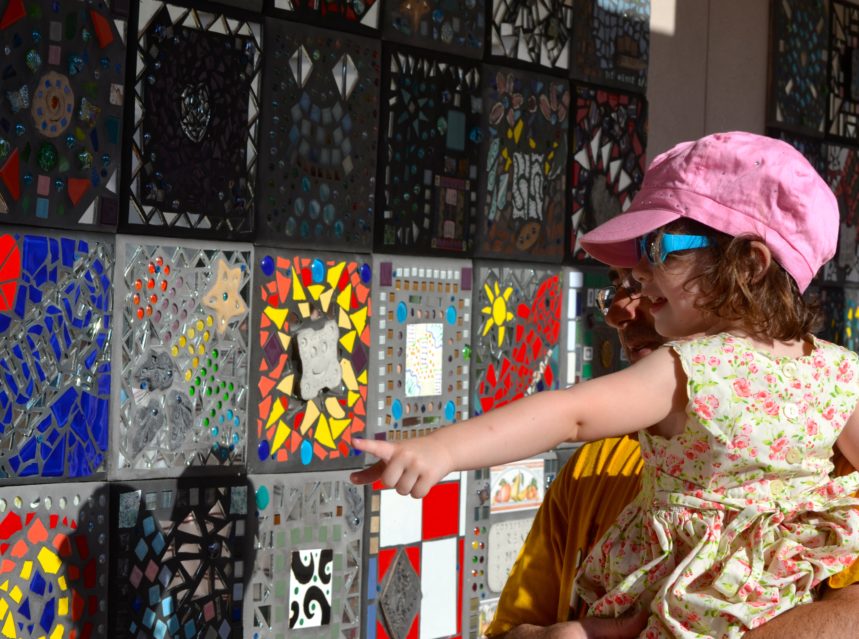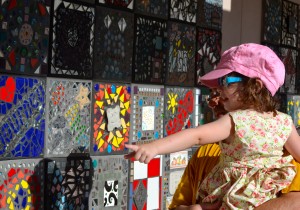 Dozens of people showed up at the Safety Harbor Public Library on Thursday evening for the dedication of the community mosaic that was recently installed on the outer wall of the facility.
With the sun beating down and storm clouds gathering overhead, the crowd turned out to see the final stage of the public art project that was facilitated by local artist Heather Richardson.
After Richardson and library director Lisa Kothe explained the significance of the project to the assembled group, people walked up to the three-panel mural to get a closer look at each of the 72 individual tiles that make up the sparkling panorama.
"I've been describing this project as 100 volunteers, 72 panels, 3 days to grout and 6 hours to install," Richardson, who used some of the money she won from a public art contest to fund the project, said.
"I couldn't be happier with the result, it's better than I even expected," she added.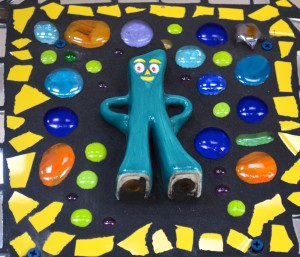 Others in attendance agreed with Richardson's assessment, especially those who took part in the creation of the piece at the library a few weeks ago.
"It was so fun to be part of the creative process," Sue Caisse said.
"I'm normally into finance, not art, so this was a new experience for me. I highly encourage other people to get involved in public art."
Kothe said the project was a perfect way to involve the community in something that will be a fixture in the city for years to come.
"This has been a true community project from Day 1," she said. "Many of these tiles were donated by local people and business, and so many turned out to participate in the project and support the Library Foundation."
"You couldn't imagine on that Saturday wee got together what it would look like today," she added. "To be in that room then to see the finished product today, it's amazing."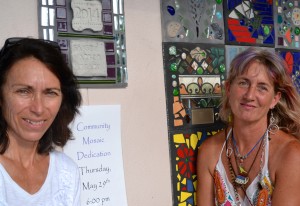 Even before this project was completed, Richardson said this was just the beginning of her plans to incorporate more public art pieces in town.
Now that she has seen the results, she is even more determined to get the ball rolling.
"Public art is such an important part of the community," Richardson said.
"I'm really looking forward to doing this again and have these little vignettes all over this town and other towns."
Related:
Check out this gallery of photos taken at the library mosaic dedication ceremony Thursday evening: