It's Beginning To Look A Lot Like Christmas!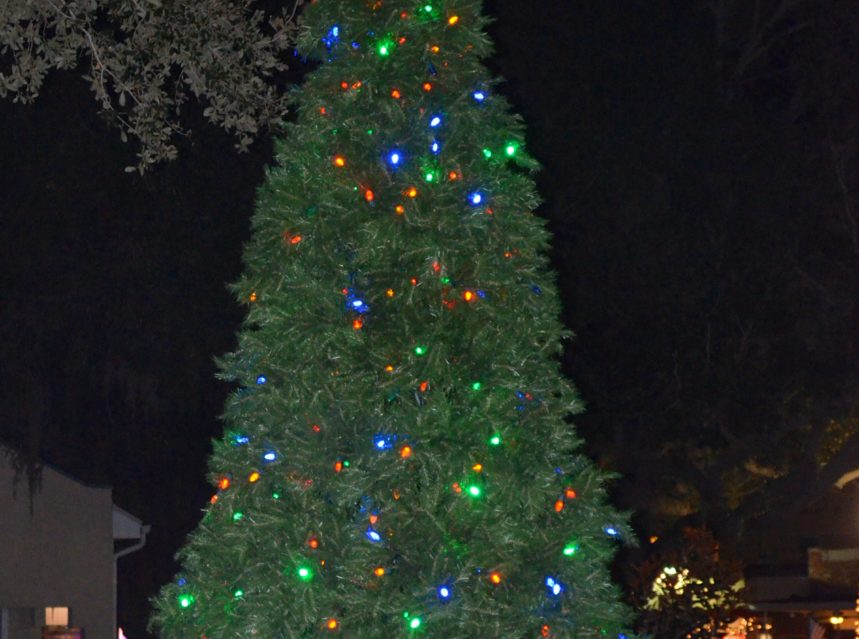 The city's annual Christmas tree lighting ceremony will kick off the beginning of December's highly anticipated seasonal events. Festivities begin tonight at 6:00 PM at the beautifully decorated John Wilson Park Gazebo, where you can gather with family and friends to enjoy more than just the Christmas spirit. Accompanying the illuminating lights of our city's Christmas tree will be a choir performance of Christmas carols, a visit from St. Nick himself, and more holiday delights.
Despite our unseasonably warm weather, a cold front will be sweeping in tomorrow from 4:30 PM to 8:30 PM as we celebrate Snow Fest at the Safety Harbor City Park! This winter extravaganza will feature a 20 foot snow hill to slide down, snow activities for all ages, carnival games, rock walls, bounce houses, arts and crafts, plenty of food, and live entertainment. Not only providing a 'snowy' event for Floridians to enjoy, Snow Fest is a fundraiser for the Arms Wide Open Childhood Cancer Foundation and helps to provide gifts, meals, and services for terminally ill children.
Ending the weekend on another good note is the Erick Baker Concert taking place at SHAMc's Sideshow venue on Sunday night. The doors open at 7:00 PM and the music starts at 7:30 for all to enjoy. Don't wait to purchase your tickets for $15 in advance; as any available tickets will be $20 at the door.
Tree Lighting
When: Friday, December 4th at 6:00 PM
Where: John Wilson Park Gazebo, 401 Main Street, Safety Harbor
Main Street closed from 3rd Avenue to 5th Avenue from 5:30 PM – 7:30 PM
Cost: Free
Contact: City of Safety Harbor, 727-724-1555
Snow Fest
When: Saturday, December 5th from 4:30 PM – 8:30 PM
Where: Safety Harbor City Park; 940 7th Street South, Safety Harbor
Cost: Free Admission. $2 tickets for rides / $10 wristbands for unlimited rides
Fundraiser: Arms Wide Open Childhood Cancer Foundation
Contact: City of Safety Harbor, 727-724-1555
Erick Baker Concert
When: Sunday, December 6th at 7:30 PM
Where: SHAMc's Sideshow; 737 Main Street, Safety Harbor
Cost: $15 in advance / $20 at door (if available)
Contact:  Safety Harbor Art and Music Center, 727-725-4018 or shamc@me.com