Introduction to Microsoft Excel: Computer Class through the Safety Harbor Public Library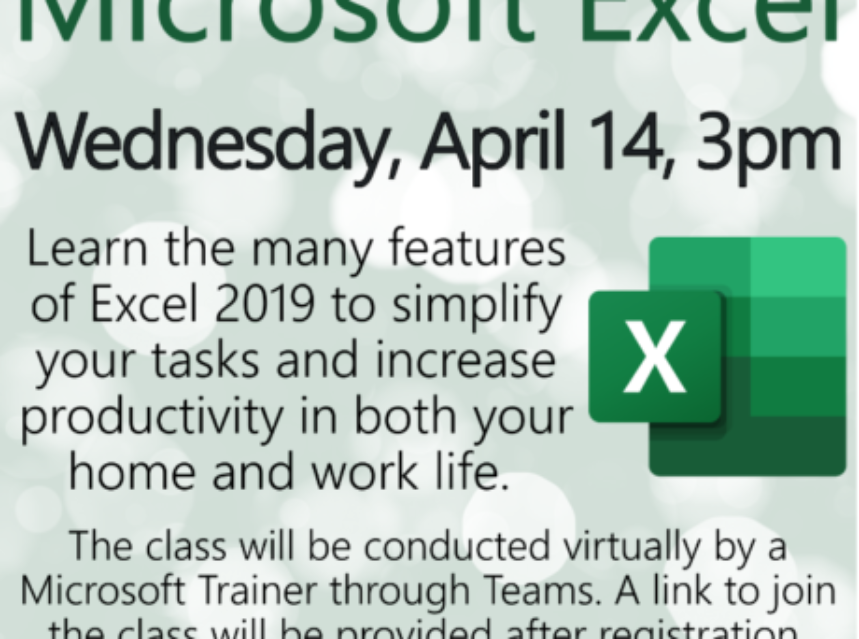 The Safety Harbor Public Library is hosting a free, 60-minute interactive, online Excel 2019 workshop on Wednesday, April 14, 3:00 pm.
This workshop will explore the many features of Excel to simplify your tasks and increase productivity in both your home and work life. Learn how to analyze and organize data effectively and visually with the latest version of Excel.
Registration is required at https://events.safetyharborlibrary.org/events/intro-microsoftexcel. The class will be conducted virtually by a Microsoft trainer through Teams. The link to join the class will be provided after registration.
The Library is located at 101 2nd Street North, Safety Harbor. Call 724-1525 x 4112 for more information or visit www.SafetyHarborLibrary.com.