Spring Plant Exchange at the Safety Harbor Public Library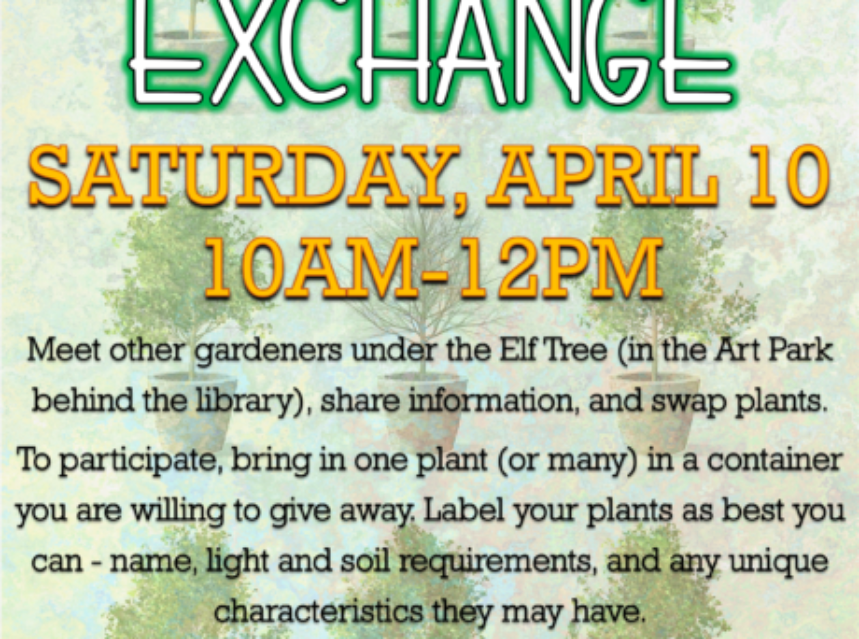 The Safety Harbor Public Library is hosting a Spring Plant Exchange on Saturday, April 10, 10:00 am – 12:00 pm under the Elf Tree in the Art Park behind the library. Meet other gardeners, share information, and swap plants. Each plant you bring gives you the opportunity to exchange it for something new.
To participate, bring one plant (or many), in a container you are willing to give away. Label your plants with name, light, soil requirements, and any unique characteristics. This event is socially distanced, and masks are required.
The Library is located at 101 2nd Street North, Safety Harbor. Call 724-1525 x 4112 for more information or visit www.SafetyHarborLibrary.com.