History of the 50s & 60s through Popular Song at the Safety Harbor Public Library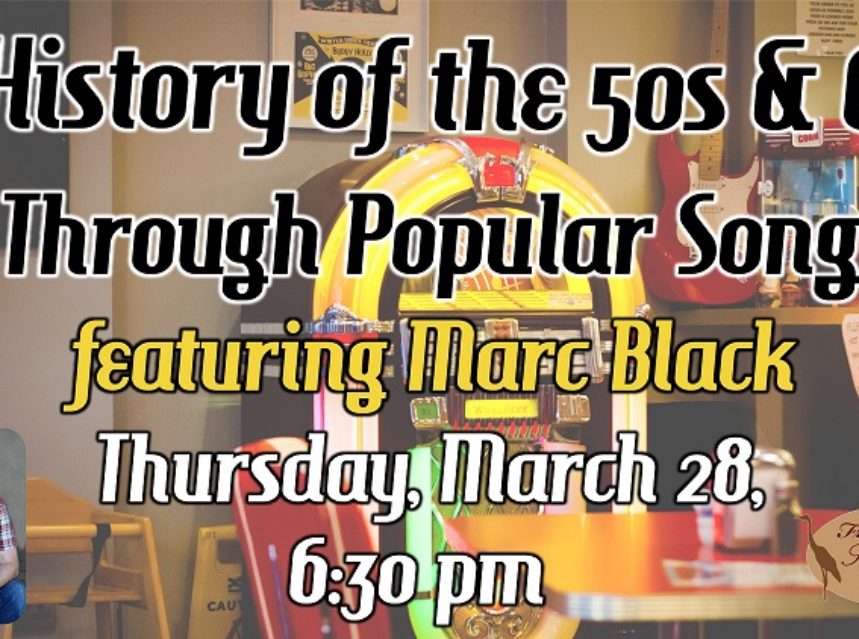 Guitarist Marc Black performs on Thursday, March 28 at 6:30 pm at the Safety Harbor Public Library with an engaging, humorous program, guaranteed to be a blast from the past. The program features a wide range of popular songs, rock tunes, and folk music, bound to get everyone singing and feeling good about where we are and where we've been.
Black plays fingerstyle blues in the traditions of Mississippi Hurt and the great Tim Hardin. He was inducted into the New York Chapter of the Blues Hall of Fame in June 2014 and has performed and recorded with Art Garfunkel, Taj Mahal, Richie Havens, Rick Danko, and Pete Seeger. His Pictures of the Highway CD reached #6 on the Folk DJ Chart.
The Library is located at 101 2nd Street North, Safety Harbor. Call 724-1525 x 4112 for more information or visit www.SafetyHarborLibrary.com. This program is sponsored by the Friends of the Safety Harbor Public Library.