Harbor Sounds Music Fest on Main Street is a Hit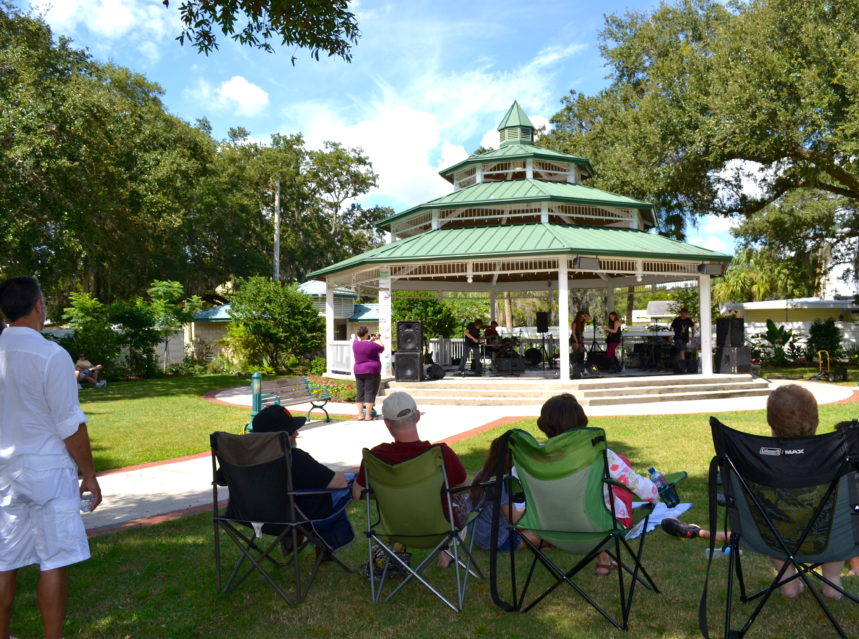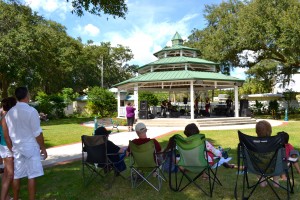 The Safety Harbor Chamber of Commerce revamped the outdoor event this year, much to the delight of merchants and patrons.
The sun was shining, music was playing and people were walking up and down Main Street on Saturday, October 5th as the annual Harbor Sounds music festival took place in downtown Safety Harbor.
Those in attendance might have noticed some key differences this year, namely the fact that the festival was taking place on Main Street and not down at the marina, as has been the case in each previous edition of the event.
But while city budget cuts forced some revamping, officials at the Safety Harbor Chamber of Commerce, which took over sponsorship of Harbor Sounds Music Fest on Main, were determined to keep the tradition alive.
"As soon as we learned they cut they funding, we went full-tilt to pull this off," board member Janet Hooper told Safety Harbor Connect.
"If we had taken a one year break, it would have been difficult to bring it back again."
The decision to keep the festival going was an easy one for the recently reorganized chamber, but the work required to pull it off was not.
Most of the 21 bands and musicians who participated in the event did so free of charge, both as a way to get their names and music out to the public and as a favor to the chamber.
And with only a few weeks between the time they decided to host the event until the weekend it took place, attendance by both vendors and patrons was slightly lower than usual.
"We had over 75 paid vendors, and around 100 total, but next year we expect to have even more," Chamber president Marie Padavich said.
"But the vendors we spoke with have been happy with the turnout. One woman sold almost $500 worth of merchandise by midday."
While the unseasonably warm temperatures kept some people from coming out during the day, those who did come seemed to enjoy the music coming from the three stages situated along Main Street from Bayshore Boulevard to 8th Avenue.
Most merchants were also grateful for the extra business by having the event on Main Street as opposed to the marina.
"We've been slammed all day," Mercedes Ofalt of the Sandwich Shoppe said. "It's been great."
Hooper said with a full year to prepare they believe Harbor Sounds Music Fest on Main will be even better next year.
But she was happy and proud of the way things turned out considering the circumstances.
"We're very grateful to all the people who helped pull this off," she said. "We couldn't have done it without all their hard work."