Harbor Happenings: Dec. 19-21, 2014 (3rd Fri. & Holiday Parade Edition)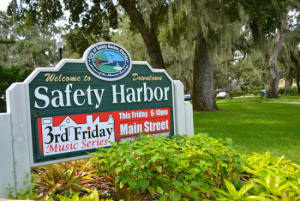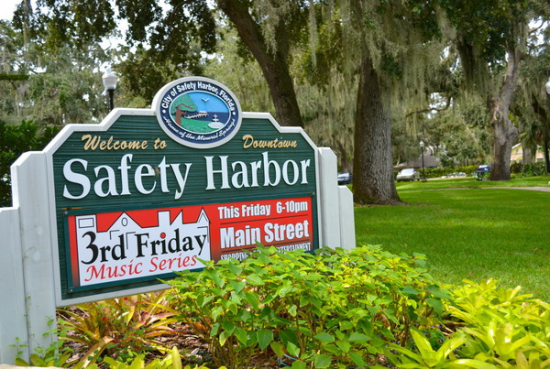 Strap on your holiday cheer, Harborites, because we've got a double dose of holly jolly events happening in town this weekend.
The final Safety Harbor Third Friday Music Series of the year kicks the festivities off tonight, with a number of special attractions planned for the "Victorian Holiday" themed event.
There's no room for any egg nog-related drowsiness, however, as the downtown district will be packed for a different reason on Saturday when Safety Harbor's annual holiday parade takes place.
The 34th edition of the popular parade promises to be bigger than ever, with more than 90 entries registered, and the procession of colorful cars, costumed characters and Santa Claus, always draws huge crowds to Main Street.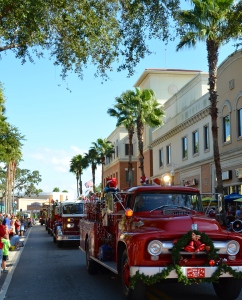 City officials pointed out that there will be a number of road closures in the area due to these events, especially Saturday, so visitors are being reminded to plan accordingly.
"Participants in the parade will be lining up on Bayshore as early as 9am," parade organizer Christine McWilliams said.
"I would suggest people avoid that area from 9:00am to 4:00pm."
Also, while there will be plenty of food, drink and adult beverage options for sale at Third Friday, there will be no such amenities available at the parade.
"We will not have any vendors selling anything during the parade," McWilliams said,  "so if patrons want food or drinks, they can always purchase them at one of our many local bars and restaurants."
The one-two combination of events pack more punch than a wreath made of mistletoe, so here's all you need to know if you're heading to downtown Safety Harbor this weekend:
Third Friday December 2014
When: Friday, December 19, 6–10pm
Where: Main Street between Bayshore and Sixth Avenue
Admission: Free, All Ages
Theme: Victorian Holiday
Details: Strolling carolers, Charles Dickens story tellers, balletic performances of the "Nutcracker" and plenty of cool Victorian costumes will transform the downtown district into a scene from "A Christmas Carol" on Friday night, when the always popular Victorian Holiday themed Third Friday takes place on Main Street. Also, the First Presbyterian Church of Safety Harbor is hosting an Advent story telling hour, with cocoa and cookies to decorate afterwards, from 7-8pm, and there will be a canned food drive at the Safety Harbor Chamber of Commerce.
Benefactor: Safety Harbor Library Foundation
Music: Dunedin Concert Band
Parking: Public parking lots are located across from City Hall on 8th Avenue South and behind the Harbor Pointe complex at the west end of Main Street; some side street parking available, where permitted.
Street Closures: Main Street from Bayshore Boulevard to 6th Avenue from 5-11pm
Info: 727-724-1555
Note: Vendor Spaces Sold Out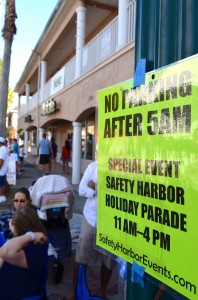 2014 Safety Harbor Holiday Parade
When: Saturday, Dec. 20 at 1:00 pm
Where: Main Street, downtown Safety Harbor
Admission: Free, all ages
Details: The 34th annual Safety Harbor holiday parade caps off the city's 2014 special event slate, and the community really gets a great sendoff with this family friendly extravaganza. With nearly 100 entries, the parade promises to be bigger than ever this year, and at a length of around two hours, it is already considered one of the largest of its kind in the area. Note: Be sure to look for grand marshal Madison Jayanna at the beginning of the parade, and Santa and a very special replacement for Mrs. Claus at the tail end of the event.
Parking: Public parking lots are located across from City Hall on 8th Avenue South and behind the Harbor Pointe complex at the west end of Main Street; some side street parking available, where permitted.
Street Closures: Main Street from Bayshore Boulevard to Ninth Avenue from 9am until 4:00 pm; also, South Bayshore will be closed between Iron Age Road and Main Street, including the Safety Harbor Marina, which serves as the staging area for the parade.
Info: 727-724-1555
Related: