New Leader Provides Stability For First Presbyterian Safety Harbor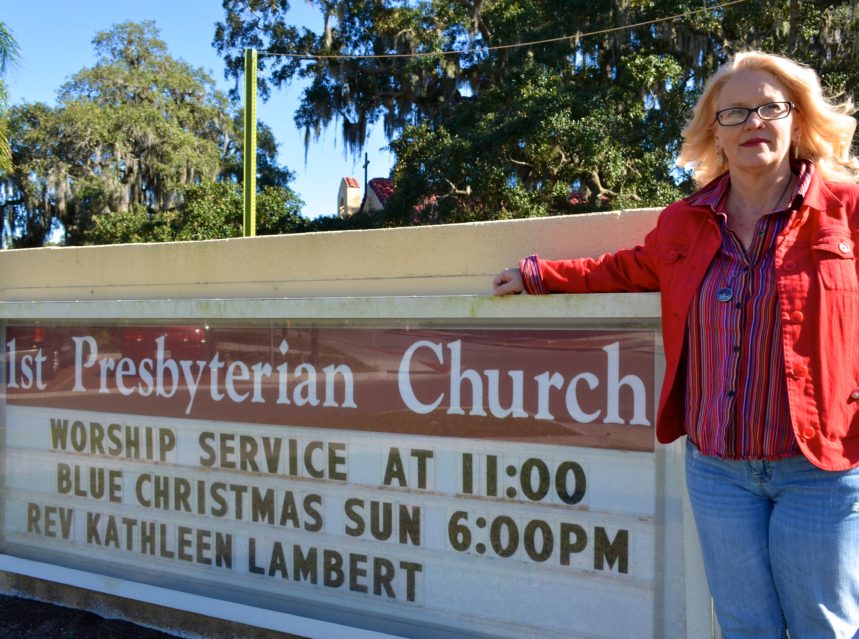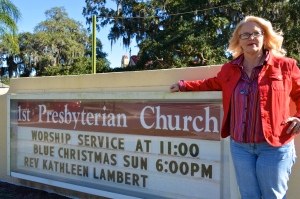 When the First Presbyterian Church of Safety Harbor suffered a congregation split over its evolving doctrine of inclusiveness a few years ago, the church could've folded under the weight of the defections.
But instead of shuttering the downtown Safety Harbor house of worship, remaining members and church leaders decided not only to rebuild the congregation, but to make it stronger than it ever was before.
Pastor Kathleen Lambert was called to lead First Presbyterian back in June, taking over for departed interim pastor Ginny Ellis.
Now, with a few months on the job and more knowledge about the community behind her, Lambert is ready to be guide the church into the next phase of its rebuilding.
"Our biggest challenge is, people don't know if I'm affiliated with the church that left, or the one that remained," Lambert recently told Safety Harbor Connect.
"So it's my job to get the word out that we are inclusive, we are welcoming, and we are here to serve and support the community."
Lambert was ordained in 2004 and has worked in a number of churches across the country, beginning in 2004 in upstate New York and most recently in Clearwater, where she met Ellis and learned of the opening in Safety Harbor.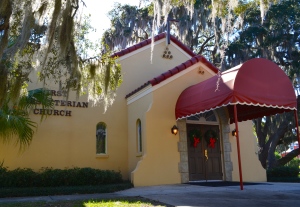 She explained that confusion surrounding the Presbyterian church's varied beliefs and policies has caused many conflicts, leading to some congregation splits, across the country.
But Lambert believes the national church's new direction, which includes a recent decision to allow its pastors to perform same-sex marriages in states where such unions are legal, is the right one for the church and the community.
"Presbyterian Church USA is different from other denominations, and that's the direction this church has gone," she said.
"We recognize that a lot of people are as spiritual as we are, but what really makes a church is a community," she added. "We're all enriched by coming together as a community."
To her point, Lambert has overseen a number of the church's community-building efforts over the past few months, including continuing its long standing partnership with the Safety Harbor Garden Club, setting up a kids "scare zone" during October's Third Friday, and caroling along Main Street during the city's Christmas tree lighting ceremony.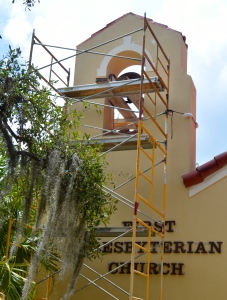 The church, which is located at 255 5th Avenue South, is also hosting an Advent story-telling hour this Friday night and a special candlelight Christmas Eve service, featuring family friendly carols, next Wednesday evening at seven.
And recently the church's iconic bell, which had been out of commission for more than a year due to a crack in the metalwork, was restored to working order; many area residents said at the time they would miss the familiar beat of the bell.
Still, for all their efforts, Lambert understands there could still be some apprehension to join a church that has a history of instability, or one that doesn't align with "traditional" religious beliefs.
But she hopes their continued efforts to get the word out about what the church stands for, combined with her style of leadership, will serve to strengthen First Presbyterian's foundation in the Safety Harbor community.
"I don't think it's fair to use the pulpit to preach my views. I'm not the church police," Lambert admitted. "I try to teach people to find their own peace."
"We're not going to try to change you at our church, but we want to be able to be there for anyone who needs us."
Related: