Free Vision Screenings for Youth and Parents at Safety Harbor Library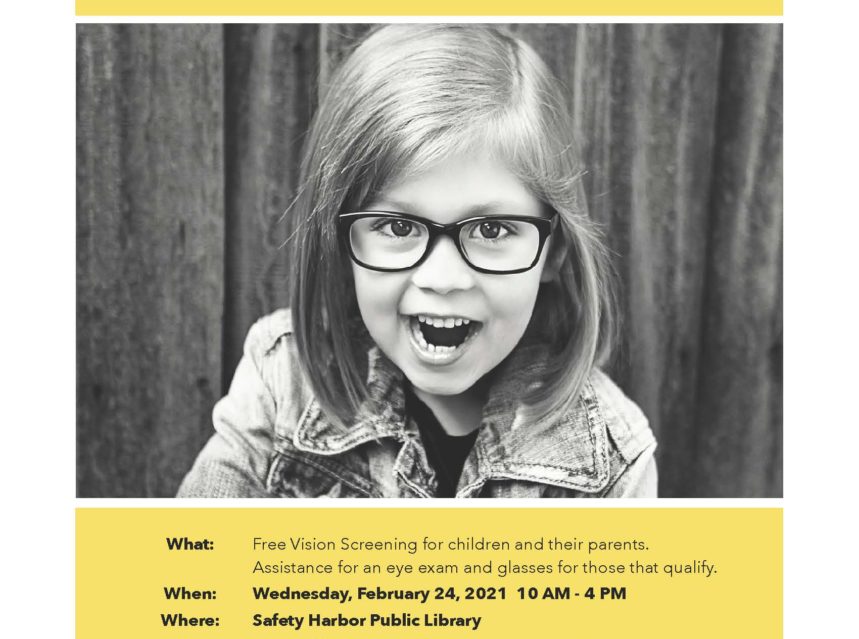 Preserve Vision Florida is offering free vision screenings for youth and their parents on Wednesday, February 24, from 10:00 AM to 4:00 PM at the Safety Harbor Public Library. Appointments not required. Assistance for an eye exam and glasses may be provided for those that qualify. Masks are required and COVID social distancing measures enforced.
For more information, contact Miralee Berrios at 813-410-9967. Preserve Vision Florida is a non-profit organization offering 64 years of vision education and services to Florida's children and adults focusing on promoting a lifetime of healthy vision care through advocacy, education, screening, and research. For more information visit www.pvfla.org. This program is funded in conjunction with Juvenile Welfare Board.
The Library is located at 101 2nd Street North, Safety Harbor, 34695.