Meet the Candidates for Commission Seat 3
After years of service commissioner Andy Zodrow has chosen not to run for reelection. On March 9th 2021 Safety Harbor residents will have a chance to vote for either Scott Long or Andy Steingold in the local election for City Commissioner Seat 3. Here are their introductions in their own words…
SEAT 3 – SCOTT LONG and ANDY STEINGOLD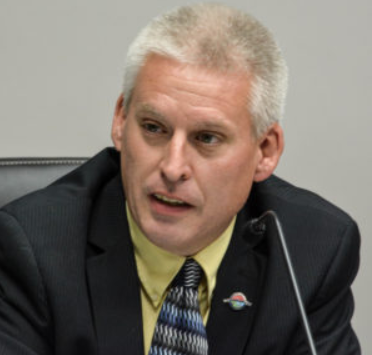 Scott Long – My whole heart belongs to Safety Harbor, and I hope it shows. As a Commissioner, I succeeded in advocating for adding amenities to Waterfront Park, securing resident rates for Safety Harbor kids who want to play Clearwater youth sports, repairing and adding safety equipment to railroad crossings and encouraging the vibrancy of our downtown. All of these initiatives improve our quality of life and make Safety Harbor a more desirable place to live, which generates the organic tax revenue needed to keep our tax rate low. I also quickly responded to every email, phone call and Facebook message I received, because citizen advocacy should be important to all Commissioners. When I left office, I did not go away. I organized Safety Harbor's successful Guinness World Record attempt, created Links for our Library which has raised thousands of dollars for our library, kept citizens informed by writing government columns for Safety Harbor Connect, volunteered for other organizations and, as the COVID crisis bore down on us, created the Safety Harbor Strong Facebook group that united our city in a time of uncertainty and continues to help, inspire and entertain our residents. My wife, Laura, who is co-president of Paint Your Heart Out Safety Harbor, and I have lived here for 19 years and we enthusiastically promote Safety Harbor far and wide. Leaders don't show up just when they want your vote; leaders show up every single day.
Visit VoteScottLong.com to see all the ways I have shown up for you.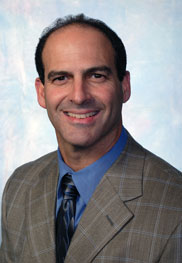 Andy Steingold is a native Floridian born in Miami and raised in Sarasota. He is a graduate of the University of South Florida and Cumberland School of Law. After meeting his beautiful wife, Maryanne, the couple made Safety Harbor their home in 2000. Andy and his wife, Maryanne, are the proud parents of Allie, Sammy and Sydney. Shortly after moving to Safety Harbor, Andy became involved in the community as President of the Huntington Trails Home Owners Association and Vice President of the Safety Harbor Museum of Natural History. In 2005 Andy was elected to the Safety Harbor City Commission; and, in 2006, he became the Mayor of Safety Harbor. Andy had the privilege of serving as the Mayor from 2006-2013 and 2014-2017.
While in office, Andy served on the Pinellas Metropolitan Planning Organization, Pinellas Planning Council, Pinellas County Charter Review Commission, Emergency Medical Services Advisory Council, Pinellas Prescription Drug Abuse Council, Suncoast Transit Authority (PSTA), Pinellas County Mayors Council, Safety Harbor Delegate to the Florida League of Cities, and completed the Institute for Elected Municipal Officials I & II. Andy also volunteered as a coach for the City of Safety Harbor Recreation Department youth basketball and flag football leagues, Countryside Junior Cougars Football and the Stewards Foundation Rowing Club. Andy is a partner at the Tampa law firm of Maney & Gordon, PA and specializes in the areas of medical negligence, nursing home abuse and wrongful death. As a candidate, Andy is focused on keeping taxes low and being fiscally responsible, preserving the city's unique character and quality of life, providing a voice for the neighborhoods, and bringing civility to the commission.
Visit www.andy4citycommission.com for more information:
The candidates running for seat 2 have chosen not to participate. Please do your own research on all the candidates and vote for whom you feel will best serve you.