Former Mayor Andy Steingold Qualifies For 2014 Municipal Election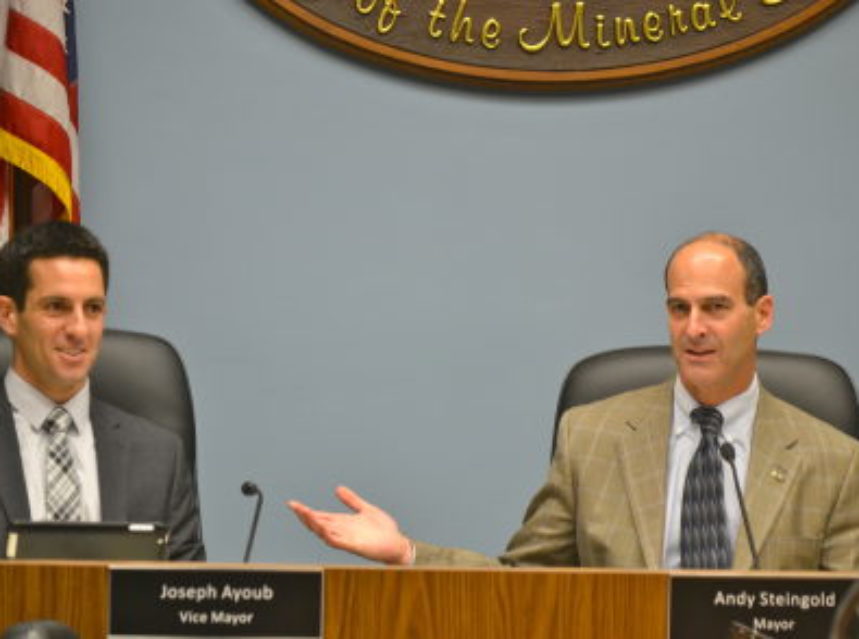 Former Safety Harbor Mayor Andy Steingold will run for mayor again in the city's 2014 municipal election, to be held on March 11.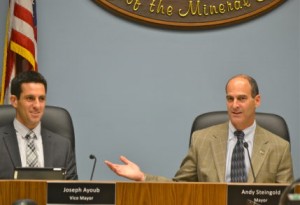 Steingold literally waited until the 11th hour to run; after coming in early Tuesday morning to file, his application was approved roughly one hour before the city's deadline of noon on Tuesday, January 7, according to city officials.
With Steingold's inclusion in the race, that brings the total number of candidates for the three open seats to seven individuals, with three vying for mayor.
The up-to-date candidate list is as follows (listed alphabetically by seat):
Mayor:  Joe Ayoub, Nancy J. Besore and Andy Steingold
Seat #3:  Dean Harmeson and Andy Zodrow
Seat #4:  Carlos Diaz and Ray R. Irvin
Steingold, who was previously elected as mayor of Safety Harbor in 2006 after serving on the City Commission, was forced to relinquish his position in the summer of 2012 after he decided to run for circuit court judge.
Then-commissioner Joe Ayoub was sworn in as Mayor of Safety Harbor in January of 2013 after no one opposed him in the 2012 election. Steingold did not win the race for circuit court judge.
Coming on the heels of Mayor Ayoub's decision not to run for congress and seek reelection and Commissioner Besore's surprise announcement that she would resign her commission seat to run for mayor, Steingold's inclusion means the race to see who will be the next mayor of Safety Harbor now features a current mayor, a former mayor and a current city commissioner.
Commissioner Nina Bandoni also decided not to seek reelection, so the commission will definitely have two new members come March and, potentially, a new mayor as well.
Also, the city announced on Monday that there will be a candidate forum held on Wednesday, January 29 at City Hall.  The candidates will be there to meet and greet the public as well as answer questions about community issues. The event is scheduled to begin at 6 p.m.
Stay with Safety Harbor Connect for continued, detailed coverage of the city's 2014 municipal election, including individual candidate profiles and coverage of all forums and meetings as well as any breaking news.
 Related content: