Fireworks Sponsorship Sparks Debate in Safety Harbor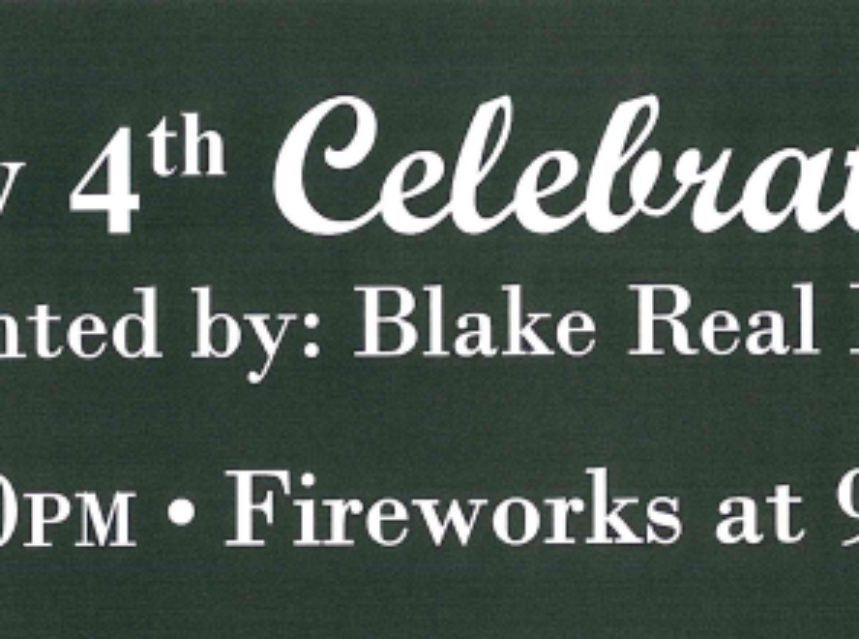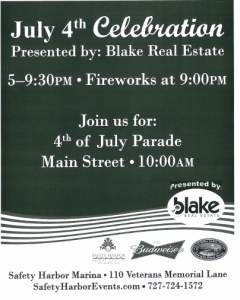 When Safety Harbor officials were looking for items to trim from the city budget last summer, the annual Fourth of July fireworks display was discussed as a potential casualty of the cuts.
With a total price tag of nearly $25,000 ($9,600 for staffing, $15,000 for the display, according to officials), the patriotic presentation was thought to be too costly to put on.
During a budget workshop on July 17, then-Vice Mayor Nina Bandoni came up with a suggestion to help salvage the 4th festivities while saving the city money in the process.
"I' would like to see us not do away with the fireworks, but revamp the way that we do it," Bandoni said. "We could have one or several sponsors."
That's when Rick Blake stepped in.
*The local real estate broker and current city commissioner immediately approached city staff and asked what he could do to help ensure the display continued as planned.
"When I heard the fireworks were in danger of being cut, I wanted to do anything I could to make sure they continued in 2014," Blake said.
After verifying with the city attorney that there were no legal or ethical conflicts, Blake Real Estate became a Presenting Sponsor for the 2014 Safety Harbor fireworks celebration.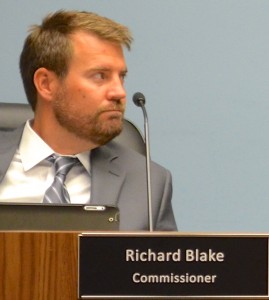 "I checked with Alan Zimmet, and he said there's nothing preventing Rick or any city official from sponsoring city events," City Manager Matt Spoor told Safety Harbor Connect.
"As long as he's not receiving any special goods and services from the city, it's fine."
According to Safety Harbor Special Events Director Joe Cooper, the city's event sponsorship agreements are standard across the board.
"There are different sponsorships for different events," Cooper explained. "They are all in writing and agreed upon before being signed, and they offer the same opportunities for anyone, whether it's a private citizen or a local business owner."
Being a Presenting Sponsor for city events comes with promotional benefits that are part of the city's standard sponsorship package, including:
Logo recognition on all event marketing and printed materials
Radio and print advertising
A private viewing area and a space to set up for marketing and/or sampling
Email blasts, social media campaigns and inclusion on all press releases for the event
A 9,000-piece utility bill mass-mailing with business information on one side
While there's no question Blake has a legal right to sponsor the event and utilize the available advertising benefits, the last item on the list recently rankled some residents.
During Monday's City Commission meeting, a few people voiced concerns regarding the inclusion of a flyer promoting Blake Real Estate's sponsorship of the fireworks in their utility bill this month.
"I'm not suggesting any rules or laws were violated," Sandy Blood said, adding, "but I feel like there was a huge conflict of interest to have a seated commissioner's business sponsoring a city event, and then advertising their business to all residents of Safety Harbor."
"No matter how you spin this, I just don't think it's right," Barbara Hollen-Hugg said.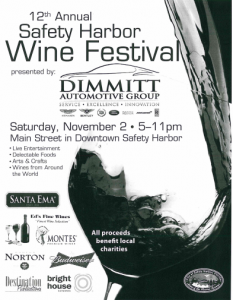 Spoor explained that Blake Real Estate received the same treatment that is afforded equally to any business, individual or organization that sponsors a city event.
"Dimmit Cadillac has been the sponsor of the Wine Festival…for some time, and the same sponsorship package…that was offered to Dimmit Cadillac was offered to Blake Realty for their sponsorship of the July 4th fireworks," Spoor said.
Holland-Hugg also expressed regret that the Fourth of July parade hosted by the local American Legion post was not given equal recognition on the mailer.
"The American Legion Post 238 Auxiliary wasn't even mentioned," she said. "They not only originated the parade in Safety Harbor, they sponsor and continue it to this day."
Spoor later said the manner in which the parade was listed on the flyer wasn't meant to be misleading; the City was only trying to give the event some publicity, as it is not obligated to advertise privately sponsored events in City materials.
"We'll work with our people and make sure that doesn't happen again," he said.
Despite the flap, Blake hopes people will realize all he was trying to do was help continue an annual mid-summer tradition in the city.
"Many people in the area have expressed gratitude when they found out Blake Real Estate was sponsoring the event to save the fireworks this year," he said. "You can't make everyone happy, but I believe the majority are."
"I'm not trying to take advantage of my position or use my role as a commissioner to garner any special favors," he added. "I just wanted to make sure the fireworks went on this year as planned."
Meanwhile, Spoor cautioned that the City is going to find itself in the same situation regarding the display next year.
"I can tell you that the way the budget sits right now, we're going to need $15,000 dollars again next year for the July 4th fireworks show, because it's not in the budget," he said.
*Note: Richard Blake owns the parent company of Safety Harbor Connect.com.