Donations Needed In Order To Meet 9/11 Memorial Deadline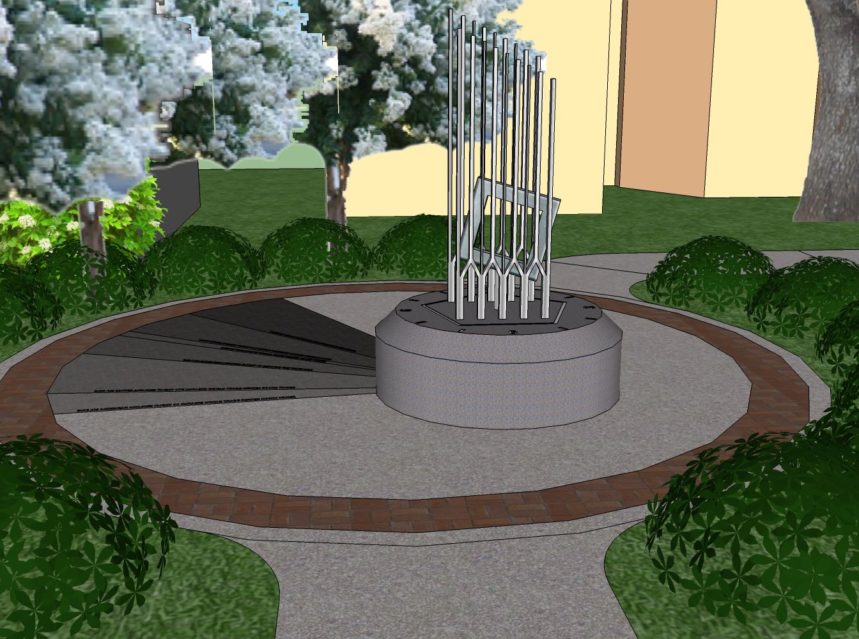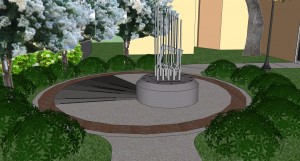 Safety Harbor officials hoped to unveil the City's 9/11 Memorial, featuring a piece of steel from the World Trade Center site, in time for its annual ceremony commemorating the tragedy this September.
And after a local businessman donated more than $20,000 – nearly the entire estimated budget of the project – in December, that timeframe appeared to be right on track.
But when the cost of the project more than doubled, from $25,000 to around $54,000, Staff was forced to ask the City Commission to designate funds in order to complete the memorial on time.
"In order to keep with the original goal of an unveiling of September 11, 2014, Staff would like to proceed with a purchase order to Augustine Construction for site work to occur within the next several weeks." City Manager Matt Spoor said Monday night.
City and fire department officials want the project completed this year to coincide with Safety Harbor's turn to host the event in a community rotation that includes Dunedin, Tarpon Springs and Oldsmar, 
Although they have collected $30,000 so far from public and private donations, in-kind services and sales of commemorative brick pavers, Spoor said they still need money in order to get the project started.
"We will continue to collect funds until all the costs are paid for," he said, noting, "if we don't receive another penny, it will be just short of $10,000."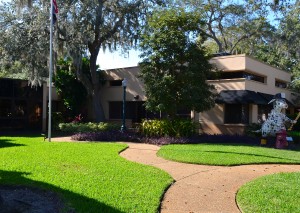 But coming on the heels of an earlier workshop in which the Commission asked Staff to slice $250,000 from next year's budget, the request did not receive a lot of support.
"I don't think it was the intent of the Commission to be financing this project," Commissioner Carlos Diaz said.
"I think we should either try to capture more public and private donations, or we redesign it, or we push the 9/11 Memorial opening to Memorial Day or Labor Day next year."
"I think it's tough with our budget," Vice Mayor Cliff Merz added.
After the commission discussed delaying the unveiling until next year, audience members were asked to speak on the issue.
Their opinions were unanimous.
"I think this memorial is very important to all of us," Karen Kallal said. "I think for the City, this needs to be finished on time."
"I do think we should go ahead and do this," Russell Norman said.  "I'm willing to step up and write the check. We've got the costs there, we just need to get the word out."
"This needs to be done," Dee Dokumaci of the Rose Garden Boutique added. "It's something close to all of our hearts."
"We have a community that loves to write checks," 8th Avenue Pub owner Mike Kelly said. "I would be willing to put some of the bricks out at the pub and start advertising this."
After receiving the input, Spoor petitioned the commission to set an amount to be raised in order to get the project started, and thus completed, this year.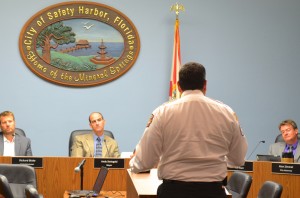 "You tell us the number, and until that number is on our coffers, we can't lay the project down or start," he said. "And if we miss that 9/11/14 date, so be it.
Ultimately, the Commission proposed a figure of $4,500.
Afterwards, Safety Harbor Fire Chief Joe Accetta implored residents to step up and help out any way they can.
"We need the help to make it happen before this September 11th," he told Safety Harbor Connect.
"There is a rotation among the cities, and this year is our year, and we want to get it done in time."
To learn more about the Safety Harbor 9/11 Memorial, including a video of the proposal and information on how to purchase brick pavers, visit this section of the City's website.
Related: