Felled Spa Trees To Be Made Into Custom-Carved Furniture Items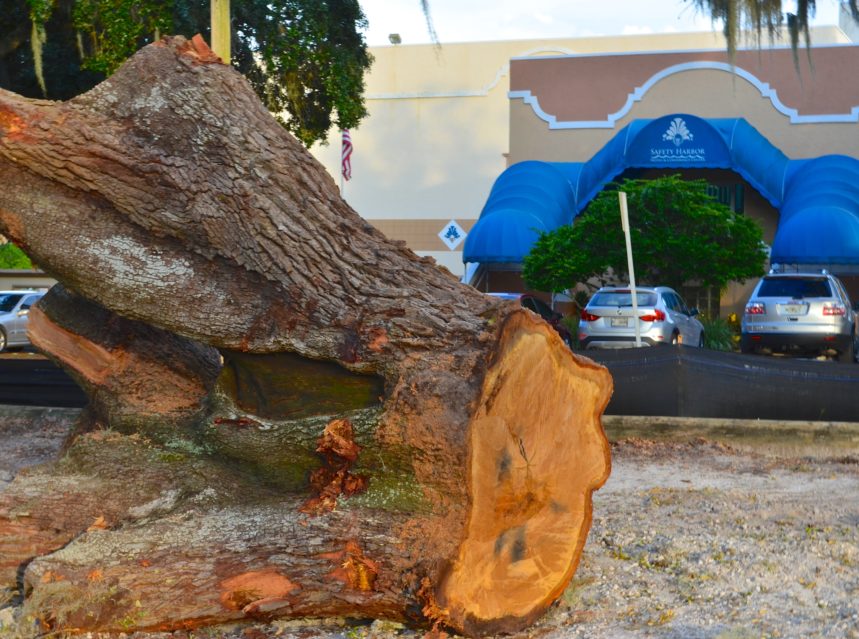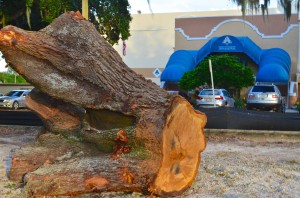 As protesters lined up on Bayshore Boulevard on Thursday to decry the removal of more than a dozen trees at the Safety Harbor Resort and Spa, just a few hundred feet away, workers were in the process of removing the remnants of the felled trees.
Giant stumps and long lengths of trunks and limbs lay scattered around the spa's parking lot, some exhibiting signs of decay, others serving as a reminder of the age and majesty of the century-old oaks.
And while the picketers and workers appear to be on opposite sides of the issue, local woodcarver Warren Hunt said they share one thing in common – a love of trees.
"We try to save trees, but there's certain situations where trees can't be saved," Hunt said, echoing statements made by spa officials that the trees were being removed not only to make room for a new parking lot, but due to disease and decay as well.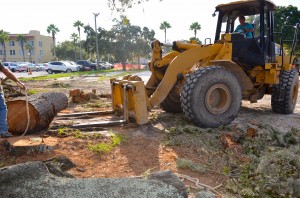 "Hey I love trees as much as anyone – I've been working with wood my whole life – but sometimes they have to come down, and that's where I come in and do my thing."
Hunt's "thing" involves taking some of the massive segments and stumps and turning them into high-quality pieces of hand-crafted furniture and other items.
He said the pieces he is removing from the spa will be tagged and then turned into everything from benches to couch frames to coffee tables.
"Normally the wood gets split and taken away, but when I heard about this, I said I didn't want to see that happen to these pieces," he explained.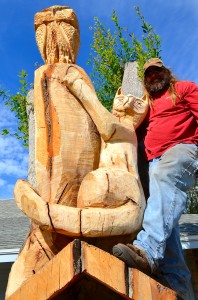 "They will be tagged exactly as they were here in the lot," he added. "That way when somebody buys it, they will know exactly where it came from and which tree it was."
Hunt, whose family owns George Hunt Nursery in Safety Harbor, views what he does with wood as a way to preserve the beauty and memories of old trees.
In fact, one of the best examples of his work is the "living sculpture" he carved into a decaying laurel oak in front of the Animal Hospital of Northwood on Enterprise Road.
Hunt said he suggested a way for spa officials to smooth things over with those angry over what happened to the trees.
"I told them I could turn one of these big stumps into a sculpture of a manatee that they could install over at at the pier," he said.
"That way people could continue to see the beauty of these trees for many years to come."
Related: