Family, City Plan Separate Services For Bill Cropsey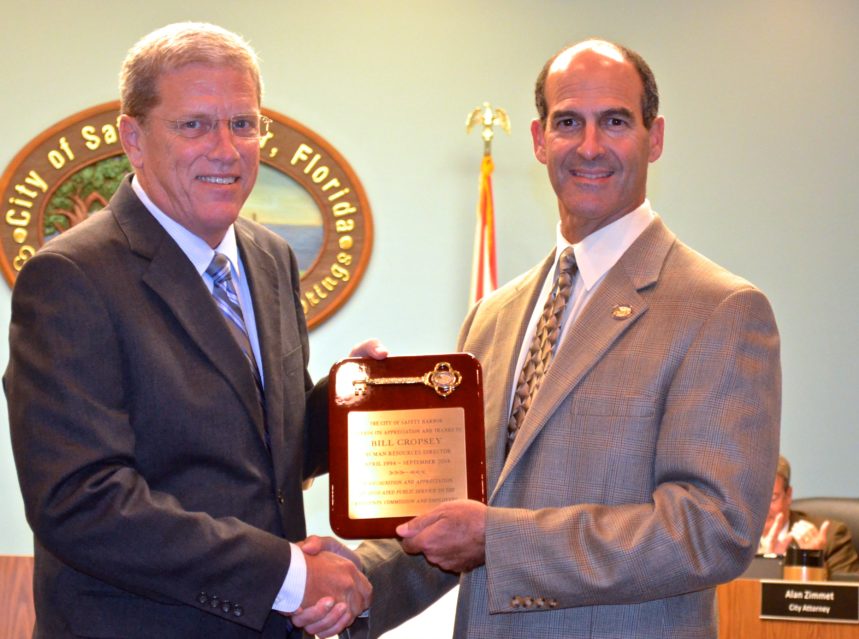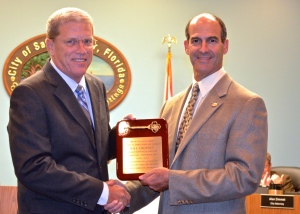 As we reported recently, longtime Safety Harbor human resources director Bill Cropsey passed away on January 7 at the age of 54.
Cropsey retired last September after 20 years as the city's HR director. He was found in him home on that morning two weeks ago by members of City Hall staff.
According to his obituary in the Tampa Bay Times, Cropsey died suddenly of heart attack:
CROPSEY, William Charles, age 54, died suddenly of a heart attack on Jan. 7, 2015. Born in Tampa, on Dec. 30, 1960, he was a graduate of Chamberlain High School and The University of Tampa. He served in the U.S. Air Force. Bill had recently retired from his long held position as Director of Human Resources for the City of Safety Harbor. He is survived by his parents, Eugene and Jane Cropsey of Tampa; his brother, John (Mary); and niece, Catherine of Bradenton. Graveside services will be held in Madison, WI. Friends may make memorial gifts to the charity of their choice
Sister-in-law Mary Cropsey told Safety Harbor Connect the family is planning a private ceremony for Bill.
"We're not planning on having any services around here," she said. "We will bury him in Wisconsin, but we haven't set a date yet."
"But I've heard that the city is putting together a memorial ceremony, so it looks like they will have something for him, too."
When contacted by Safety Harbor Connect, Safety Harbor City Manager Matt Spoor, who worked with Bill for 10 years, confirmed city officials are currently working out details of a public memorial service for Cropsey.
"We will be working with the family on a Celebration of Life event as soon as their private ceremony for Bill has taken place," Spoor said.
"Right now we're looking at having a ceremony at the park, maybe plant a tree in Bill's name, sometime in mid-February" he added, noting the plans won't be confirmed until they can work the details out with the Cropsey family.
Related: