Enchanted Garden Fest?! Oh gnome you didn't!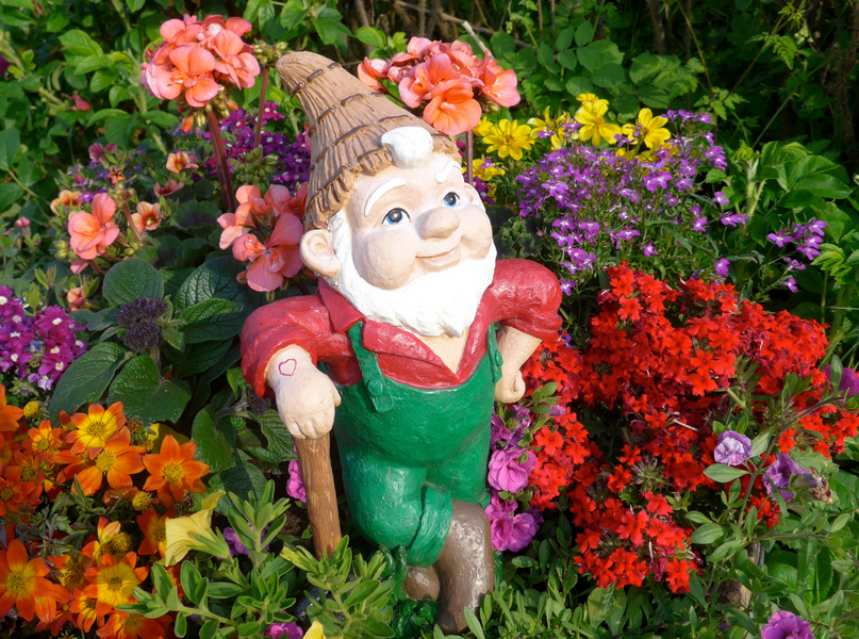 Fairies, gnomes, and everything related to the outdoors is what makes Folly Farm magical! While looking for fairy doorways and landings, browse the gardens and local plant vendors. For those who prefer to dress for the occasion, there will be enchanted performances and a costume competition. There will be a $4 entrance fee.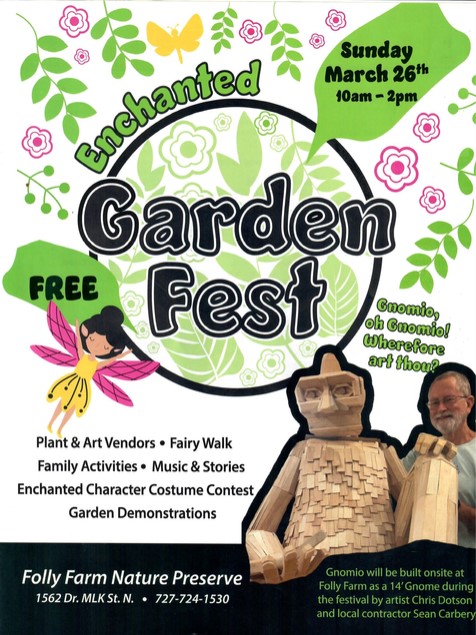 Ready for the best part?! During the festival, local builder Sean Carbery and artist Chris Dotson will construct Gnomio at Folly Farm, A 14-FOOT-TALL GNOME!!!
Be sure to register for one or all of the Enchanted Garden Fest programs offered this year! :
Backyard Composting – #144009, Free, 10:30-11:15am | Register: https://bit.ly/3HXlmdY | During the Enchanted Garden Fest, join us at the barn and learn how to easily make compost in your backyard. Get started the right way to avoid problems like smells and attracting critters. We'll go over what is and is not compostable, how to make compost, and basic troubleshooting.
Vertical Garden Workshop – #144011, $15, 11:45am-12:45pm | Register: https://bit.ly/3BT1PHJ | Join us at this workshop during Enchanted Garden! Learn how to grow a vertical garden! Great for growing veggies and herbs in a confined space, easy to look after, and creates an aesthetic mini green house environment in any window of your home. All materials provided; everyone will leave with one vertical hydroponic tower and the knowledge to continue to build their own!
DIY Rain Barrel Workshop – #144016, $55, 1:45-3:00pm | Register: https://bit.ly/3G9XLFH | Build your own 55 gallon rain barrel and learn the basics of rain harvesting. Cost includes supplies needed. Please bring a vehicle large enough to take your barrel home.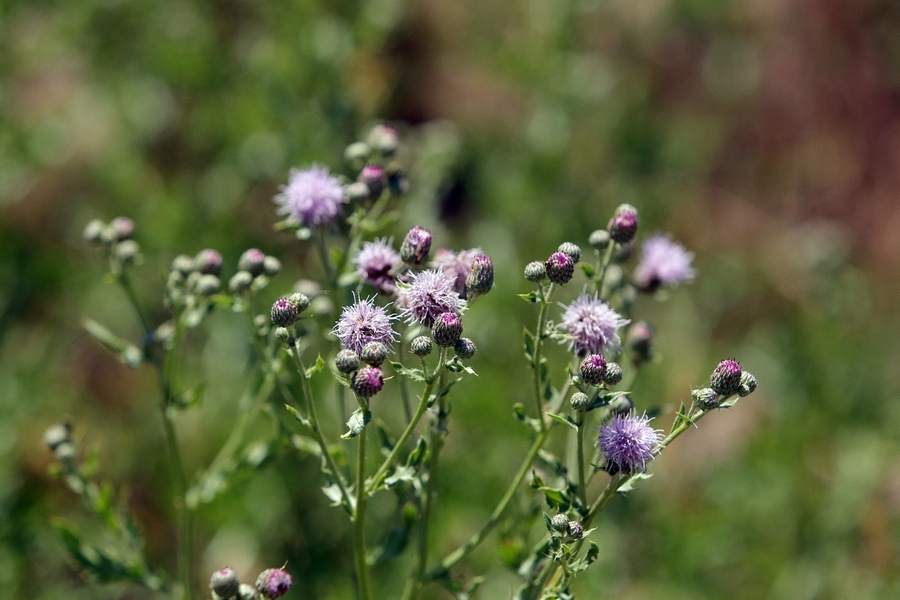 For those of you who do not know about Folly…
Located at 1538 Dr. Martin Luther King, Jr. Street North, here in Safety Harbor, the Folly Farms Nature Preserve has something for every nature lover. Walk through the native and butterfly gardens, leading to the natural walking trail that leads around the whole property!
The nearly 10 acres of Folly Farm include incredible features like a Playground, Gazebo, Observation Garden, Butterfly Garden, Native Garden, and much much more! All of this, right here in the Harbor!
& always remember, there's gnome place like home.