Day Tripper Express Could Bring More Visitors To Safety Harbor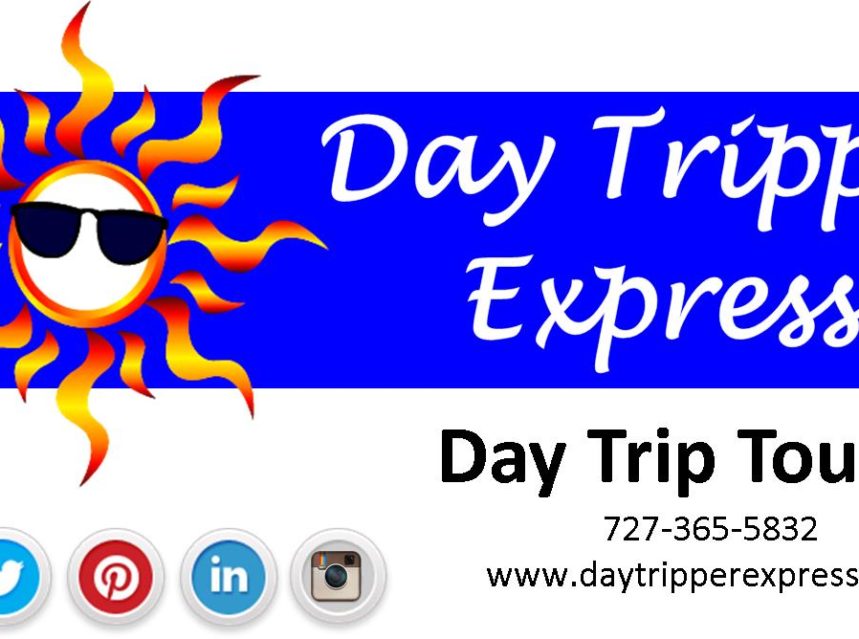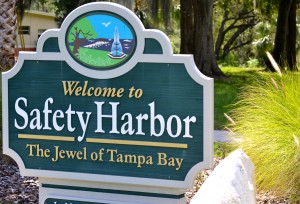 Every year Safety Harbor continues to grow in popularity, thanks to its many events, attractions and overall desirability as a place to live, work and visit.
That desirability is leading to a host of new services that are trying to capitalize on the "Hidden Gem of Tampa Bay"'s growing popularity, including an extension of the Jolley Trolley, the addition of walking historical tours and the formation of new organizations dedicated to enhancing and promoting the city.
Six months after the launch of the Jolley Trolley, officials for Day Tripper Express, a private transportation company based in Clearwater Beach, are thinking about adding Safety Harbor to their weekly route.
But despite the similarities in their services, DTE owner and operator Renee Ruggiero is quick to point out the differences between the two.
"We do similar things, but where we differ is we give our guests a tour of the town, we don't just drop them off," Ruggiano explained to Safety Harbor Connect. "I give them information on places to eat and see, highlight historic spots and points of interest, and they spend hours in the community."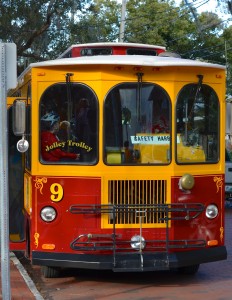 "Basically I offer them a more personalized experience than the Jolley Trolley does."
Ruggiero said she started Day Tripper Express last November as a way to allow visitors to Clearwater Beach to see more of the Tampa Bay area.
By using a couple of  vehicles and offering service during the week, she realized she could help tourists experience the many beautiful locations and attractions the area has to offer instead of being stuck at the beach every day.
"I wanted to provide guests, visitors and tourists on the beach a way to get out and spend more time in the Tampa Bay area and see what we else have to offer," she said.
"I think we live in the best place ever, and I feel that people who just stay on the beach the whole time are really missing out."
Ruggiero currently takes anywhere from 4 to 20 clients to four set destinations during the week: John's Pass Village on Mondays; Downtown Dunedin on Tuesdays; Busch Gardens on Thursdays; and Downtown St. Pete on Fridays.
The schedule currently has an open date on Wednesdays, and that's the slot Safety Harbor would occupy, provided Martha Morrison, chair of the Safety Harbor Downtown Business Council, can make it happen.
Morrison recently met with Ruggiero and then sent an email blast to all the local merchants on her master list explaining Day Tripper Express and what they need to do to bring the service to town, and she said so far the reception has been terrific.
"I recently took Renee on a tour of the city, and she was very excited about the prospect of coming here," Morrison said.
"I convinced her that we have enough retail and restaurant business here to support the tour. Now we just have to get the merchants to pitch in."
In order to get DTE to come to Safety Harbor, Ruggiero is looking for 8-10 merchants to sign up for a two month social media marketing package.
For a nominal fee of $25.00/month, she will meet with the business owner and set up a a social media marketing plan, including taking photos of the establishment and promoting the business on the Day Tripper Express Facebook page.
"The marketing through Facebook helps me help them market their business," Ruggiero said. "If I help build them up, they'll help build me up."
"I'm looking at it as a partnership. I hope it's something we can build together."
Morrison said she has already received interest from four merchants after sending out the email, so they need about four more to participate in order to get the Day Tripper Express to come to Safety Harbor.
Ruggiero said if the other merchants come on board quickly, she is prepared to start the service on September 8.
And she is convinced that after visiting the community, Safety Harbor is a perfect fit for her growing company.
"I like the size and the layout of the town, and the people here were so friendly and welcoming," she said.
"I can tell they really love Safety Harbor, and I know my guests will as well."
For more information on the Day Tripper Express, visit the company's website or Facebook page or contact Martha Morrison at 727-386-3433.
Related: