Commission votes to rehear medical complex request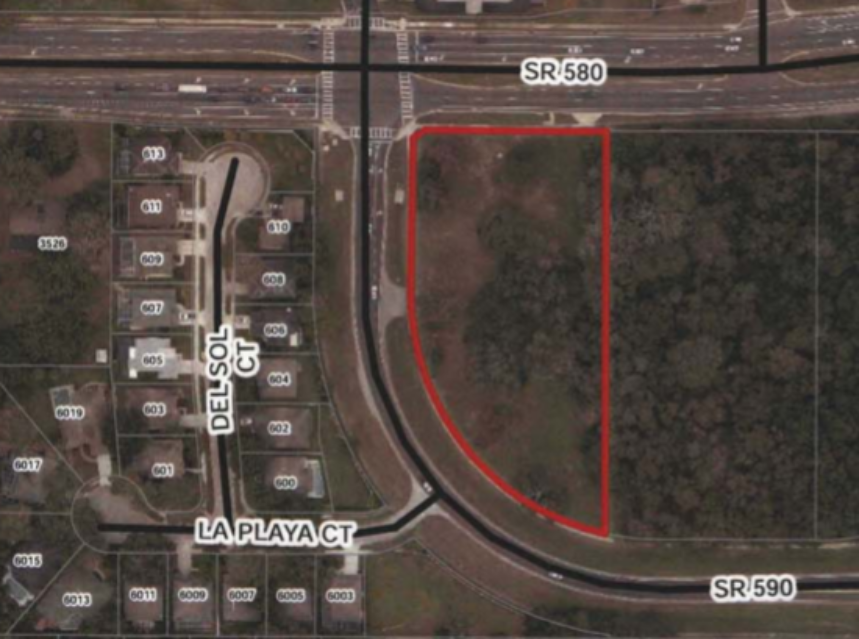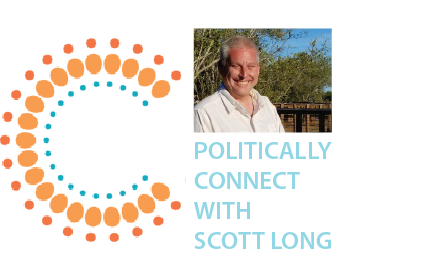 The Safety Harbor City Commission voted 3-2 Monday night to hold a rehearing for a site plan approval for a proposed medical office complex at the corner of State Roads 580 and 590 that Commission previously denied, also by a 3-2 vote.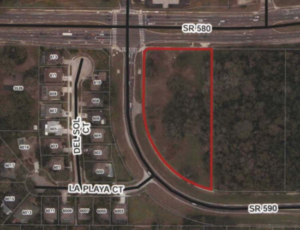 After the denial, the property owner filed a legal claim against the city in Pinellas County Circuit Court and asked Commission to schedule a rehearing because it claimed the reasons the three Commissioners who voted for denial used were not proper. In order for a rehearing to take place, one of the three Commissioners who voted for the denial – Vice Mayor Cliff Merz or Commissioners Andy Zodrow or Nancy Besore – were the only ones who could make a motion for a rehearing, and such a motion was only allowed if there was information not provided during the initial hearing that would be provided for the new hearing.

Merz indicated that his concern was over the increased traffic that would come from the complex, especially in light of concerns raised by residents of the La Playa Estates subdivision across the street from the proposed complex. Merz said he wanted more specific estimates of how much traffic would increase, and not just countywide estimates. Katherine Cole, the attorney representing the landowner, told Merz those numbers would be provided at the rehearing and that the applicant's traffic engineer would be in attendance, too.

With that information, Merz moved to schedule a rehearing, and the motion was approved 3-2, with Merz, Mayor Joe Ayoub and Commissioner Carlos Diaz voting in favor and Zodrow and Besore voting against.

A date has not been announced for the rehearing, but it is expected to take place in December.

As with the first hearing, the rehearing will be a quasi-judicial hearing, which means that while any citizen will be given the opportunity to speak, Commissioners will be bound to make their decision at that time based solely on "competent and substantial evidence" provided at the rehearing, with the first hearing now irrelevant. In short, "competent and substantial evidence" means facts or opinions provided by experts, and only facts provided by non-experts.

FIREFIGHTERS' COLLECTIVE BARGAINING AGREEMENT AND PENSION CHANGES
Commission voted 5-0 in two separate votes to approve the city's new three-year collective bargaining agreement with the Safety Harbor Professional Firefighters union, including changes to the firefighters' pension plan. The contract represent 18 changes, including merit raises of up to 4 percent in the first year and up to 2 percent in each of the final two years, cost-of-living adjustments of 1 percent in the first year and 2 percent in each of the final two years and changes to the pension plan, including employee contributions increasing from 1 percent to 6 percent in three steps over the next three years, new employees contributing the full 6 percent and full retirement available at 20 years of service instead of 25 years of service.

NON-CITY AGENCY FUNDING REQUESTS
Commission received requests from non-city agencies for $103,700 in funding, but only had $80,000 budgeted for such requests, and voted 5-0 to fund outside agencies at the same level they were funded at last year to stay within its $80,000 budget.

Agencies receiving money included the Mattie Williams Neighborhood Family Center ($45,000), Safety Harbor Chamber of Commerce ($15,000), Neighborly Care Network ($15,000), 2-1-1 Tampa Bay Cares Inc. ($3,000) and Paint Your Heart Out Safety Harbor ($2,000).

OTHER ACTION TAKEN
Amending Land Development Code: Commission voted 5-0 on first reading in two votes to approve changes to the city's Land Development Code to update procedural regulations and fees and to make changes to the city's sign ordinance regarding temporary signs, which will be limited to four square feet each and no more than five per property.
Marina slip rate increases: Commission voted 5-0 to increase slip rental fees at Safety Harbor Marina to $96.30 to $112.80, depending on size of the slip, from the current $87.50 to $102.50, for the next five years.
Replacement of the city's Enterprise Resource Planning computer system: Commission voted 5-0 to replace the city's 27-year-old Enterprise Resource Planning computer system with one that runs on a Windows platform with data stored on city servers rather than a cloud-based subscription, which will result in a savings of more than $300,000 total over the next five years.
Code enforcement lien reduction request: Commission voted 5-0 to reduce the code enforcement lien on 937 S. Bayshore Blvd. from $33,787.20 to $8,447.20 if paid within 90 days.
Sidewalk waiver request: Commission voted 5-0 to approve a sidewalk waiver request from the owners of 1201 N. Bayshore Drive, where a single-family house will be built.
Planning & Zoning Board and Board of Appeals appointment: Commission voted 4-1, with Ayoub opposed, to appoint alternate member Roger Menendez as a regular member and Frances Orlando Hill as the alternate member.
Code Enforcement Board appointments: Commission voted 5-0 to appoint Neguiel Hicks as a regular member and Jeffrey Doll as an alternate member.
Mattie Williams Neighborhood Family Center Week proclamation: The center that has been assisting Safety Harbor families since 1994 was honored for 25 years of service.
Fire Department retirement recognitions: Capt. Fred Dampier Jr. and Firefighter Eric Uden are retiring and were honored.
City of Safety Harbor Arbor Day proclamation: Oct. 19 will be the city's annual Arbor Day, when the city will be giving away up to 540 trees to residents.

MISSED THE MEETING?
Watch the video of it on the city's website here: http://safetyharbor.granicus.com/MediaPlayer.php?view_id=6&clip_id=2163

NEXT MEETING
7 p.m., Monday, Oct. 21.