Commission Postpones Hotel Ordinance Vote Again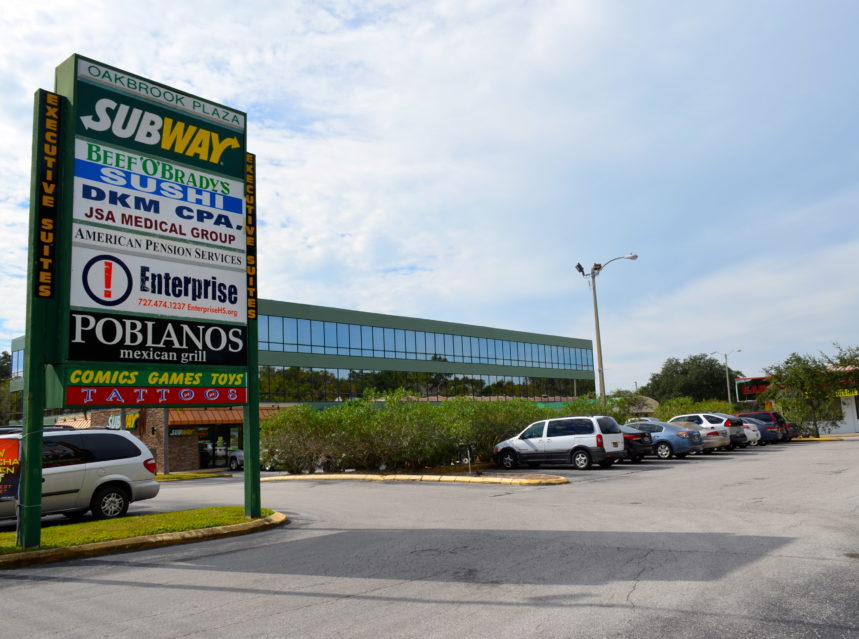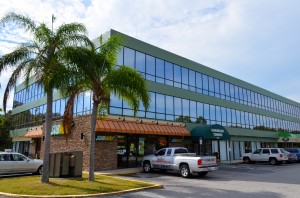 The new-look Safety Harbor City Commission once again postponed a vote on a proposed ordinance that would pave the way for hotels to be built in certain commercial districts in the city.
After the prior regime agreed to delay making a decision on Ordinance 2014-04 during the March 3rd commission meeting so that some concerns with the proposal could be addressed, the newly configured commission, which added three new members on Monday, also decided to delay voting on the matter after hearing a number of complaints from residents.
A dozen people spoke out about the issue Monday night, many of them opposing the proposal or saying they had no idea the matter was coming before the commission, prompting Mayor Andy Steingold to suggest putting off voting on the issue.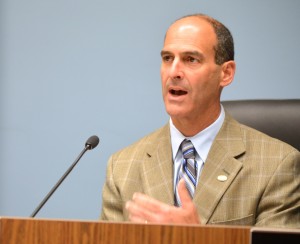 "I have no opposition to continuing this to the next meeting and doing something better about sending out notice," Steingold said. "This could be a significant change, and there are some valid concerns."
The concerns primarily center on two issues: the hotels, which could only be built in three commercial districts at the intersection of McMullen Booth and Enterprise Roads, would bring in an element of crime; and building three-story transient accommodations would ruin the charm, quaintness – and property values – of Safety Harbor.
One by one, a steady stream of residents came to the podium to express some variation on these concerns.
"I live in a neighborhood adjacent to Northwood Commons…and I'm concerned about a hotel coming in," Dan Rizzuto said. "There's been four break-ins to our vehicles in the neighborhood, and I'm thinking with more of a transient group coming in, our vehicles and homes will be broken into even more."
"We don't need a hotel in our area," Lorraine Woltz said. "I feel like a hotel is not the right fit for our area, and I know a lot of people who feel the same way as I do."
Todd Pressman, spokesperson for the Oakbrook Plaza developer, said they are just trying to improve what is a deteriorating property while adding amenities that are welcomed in many other neighboring areas.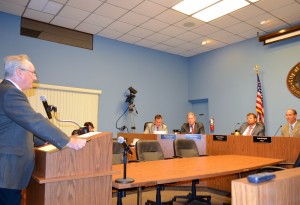 "When I looked through the code, strangely enough, the City of Safety Harbor is the only jurisdiction in the area that does not have an element in their code to allow hotels," Pressman said. "And I can tell you there has been interest from some high-level hotels for this site."
"This is a precluded ordinance that doesn't affect the entire city," he added. "We know exactly where its going to go, if it's going to go."
But a number of people also said they did not know about the proposed code change, despite the fact they city went through all the proper protocols and channels in regards to advertising the matter, including sending notice to all property owners within a 500-foot radius of the area, something that was not required by law.
"We got our notice about a month ago that there was this first meeting to deal with a hotel possibly going in, so we had no prior knowledge of this," Larry McLaughlin said. "We notified our neighbors that this was happening, and they had no idea this was occurring."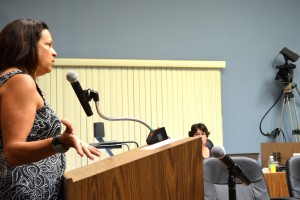 "Why are we rushing this?" Laura Dent asked. "Maybe we need one more meeting, one more month. Does one month really matter that much that we can't give it another 30 days?"
"Obviously this has been well noticed," Pressman countered. "Your staff noticed a number of people who didn't even have to be noticed."
"The shopping center has always tried to be a good corporate citizen. They want to move forward, but they need your help."
Despite the plea as well as a couple of people speaking in favor of the ordinance, ultimately the commission agreed with the request to delay a vote, especially in light of the fact that some of them were being asked to decide on the matter for the first time.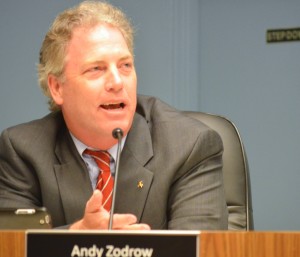 "I'm hearing a lot of opposition, and with the three of us just getting sworn in today…I do feel a little uncomfortable approving this," Commissioner Andy Zodrow said.
"I think it's good for Safety Harbor to have some hotels, but I'm just having issues with the notice and the fact that we were just literally sworn in tonight."
"In light of the two new commissioners, I wouldn't have a problem delaying it," Vice Mayor Cliff Merz concurred.
The commission voted 5-0 to table the matter until the next meeting on Monday, April 21.