Safety Harbor To Host 'Eco Egg' Hunt This Saturday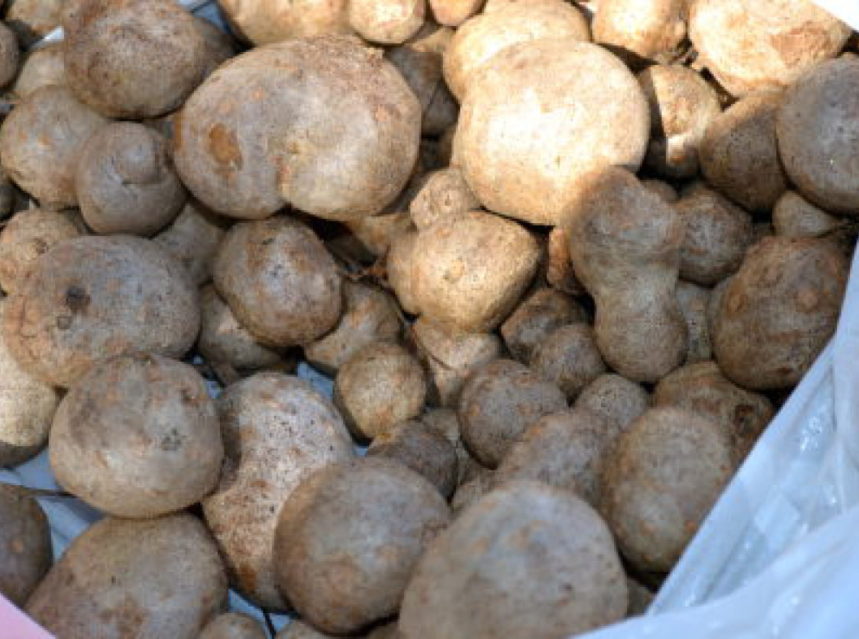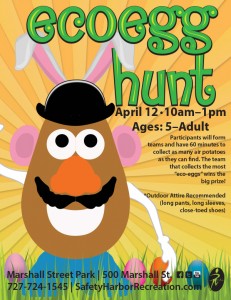 Leave it to the City of Safety Harbor to turn efforts to eliminate a pesky plant into a fun, family-friendly event.
The second annual Eco Egg hunt takes places this Saturday, April 12, from 10 a.m. until 1 p.m. at Marshall Street Park, and if attendance at last year's event is any indication, there should be a great turnout of people hoping to help eradicate the dreaded air potato vine.
Here's a little background info on the air potato, officially called Dioscorea bulbifera:
It's native to Asia but was introduced to Florida in 1905
A member of the yam family, its twisting vines, characterized by large heart-shaped leaves growing alternately on stems, can grow up to 70-feet high
Each leaf produces one potato bulb, which fall to the ground and re-sprout a whole new plant, continuing the deadly cycle

It grows very rapidly – up to 8 inches per day – choking off air, water and sunlight supplies of other plant life

It has been listed as one of Florida's most invasive plant species since 1993
The air potato has been the subject of numerous clean up efforts in the city for the past several years, with dozens of volunteers and city officials picking up thousands of pounds of potatoes in hopes of eliminating the problematic plant.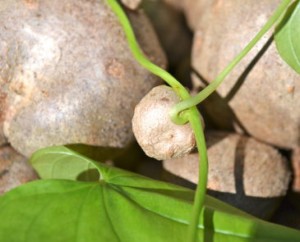 Last year the city decided to turn the clean up effort into a fun event – an 'eco-egg' hunt where kids could participate and make a game out of cleaning up the community.
Here is the official press release for the event:
"Children and children-at-heart will form teams and have one hour to collect as many air potatoes as they can find. The team that collects the most "eco-eggs" will win the prize! This free event will also feature games, face painting, a bounce house, and a DJ. Participants are encouraged to wear outdoor appropriate attire, such as: long sleeves, long pants, and closed-toe shoes."
Longtime air potato eradicator and community activist Gisela Bennie said she has been encouraged by the city's clean up efforts, but cautioned the work must continue if the plant is ever going to be eliminated in Safety Harbor.
"Last year's event was a huge success and the park is less invaded this year because of several potato round-ups we had," Bennie told Safety Harbor Connect.
"We've got to keep it up though," she added. "The air potato vine is a big threat to our native plants and trees. But we are on to it!"
For more information on the eco egg hunt at Marshall Street Park, contact Julie Inman at jinman@cityofsafetyharbor.com or  call 727-724-1545 ext. 1152.