Commission approves Black Lives Matter signs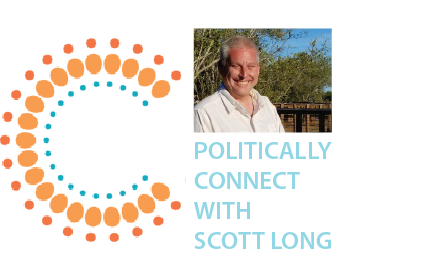 Two Black Lives Matter signs will be displayed on city property after the Safety Harbor City Commission unanimously approved the request, which was not on Monday's agenda but was discussed at length during the Audience to be Heard portion of the meeting.
Prior to Monday's meeting, Commissioners received a letter signed by more than 80 residents asking them to display locally-created Black Lives Matter signs at City Hall and a second location, later decided to be the Safety Harbor Public Library. One of the organizers of the petition, Lewis Ponds, who recently organized a community unity vigil, spoke during Monday's meeting, which was held using the Zoom video conferencing app.
"I'm not saying that Blue Lives don't matter. I'm not saying that All Lives don't matter," Ponds, who is Black, told Commissioners. "I'm just saying I need some help making my life better."
Mayor Joe Ayoub, who said he discussed options with Ponds over lunch, suggested displaying a sign using an image of a black arm and white arm joined together in a heart that Ponds used for the vigil, with wording choices suggested by Ponds stressing unity and togetherness. Ponds, and other residents who spoke, said that while that sign would be fine, signs that specifically mentioned Black Lives Matter were more important.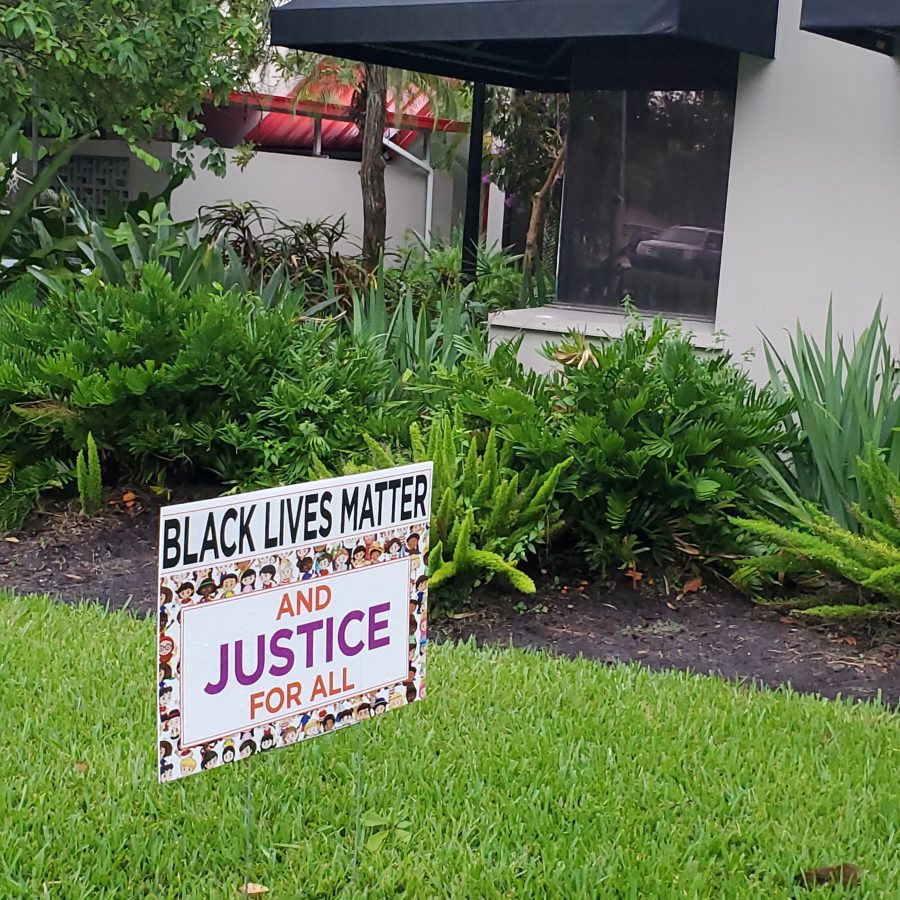 Commissioner Andy Zodrow said the phrase "All Lives Matter" waters down the message of systemic racism in Safety Harbor and beyond. Vice Mayor Cliff Merz said Commission needed to make a statement, and the signs are a start that needs to include ongoing discussion. Commissioner Carlos Diaz said the Black Lives Matter message shouldn't be interpreted as a political one or one that is demeaning to police officers or white or Hispanic communities, but that all citizens have a responsibility to help each other.
Zodrow made a motion to approve the two Black Lives Matter signs for 60 days, but withdrew it when City Manager Matthew Spoor said all he needed was unanimous consensus from Commissioners. Armed with that, Spoor said he'd reach out to organizers of the effort to get the signs and display them for the agreed-upon two months.
On Wednesday, Ayoub announced on his official Facebook page that he plans to ask Commission to discuss the decision again during this Monday's Budget Workshop, which will be conducted via the Zoom video conferencing app. Public opinion will be taken.
While the signs were not on the agenda, a item to create a Diversity Advisory Board to address concerns of minorities of all types was, and Commission considered it much later in the meeting. Spoor said only seven citizens were still watching then. Commission voted 5-0 to create the board that would consist of seven members, chosen by Commission from residents who apply. Four of the members would serve two-year terms, and the other three serving three-year terms and then switching to two-year terms, with the first term for all seven not counting toward the term limits in place for all city advisory boards.
PINELLAS COUNTY'S EMS GROWTH MANAGEMENT INITIATIVE
While the consent agenda at each meeting includes several housekeeping items that Commission normally approves en masse, Commissioners are permitted to ask for items to be considered individually. On Monday, Zodrow did that for a request to renew the city's participation in Pinellas County's EMS Growth Management Initiative, which became a topic during the past mayoral election when candidate Tanja Vidovic opposed it. Zodrow asked Spoor if he could provide more information on the initiative at a later date, but Spoor invited Fire Chief Josh Stefancic and two Pinellas County officials involved with the initiative to address those concerns Monday night.
Stefancic explained that the data-driven program is designed to have 911 operators dispatch Sunstar Paramedics to calls with less serious issues so city firefighters are available to more quickly respond to calls where the conditions are much more serious, rather than have city firefighters respond to all 911 calls and potentially be delayed in responding to the most serious calls. Stefancic gave an example of an otherwise healthy person who had injured his arm at a softball field who doesn't need firefighters and can wait a little longer for a response. In all cases, though, if Sunstar is unavailable to respond within 20 minutes, city firefighters are dispatched regardless of the seriousness of the condition.
Stefanic said he and other fire chiefs meet monthly to analyze data and make changes to the program and that the goal is for a crew to be on site within seven minutes 90 percent of the time for life-threatening calls. After a year in the program, Safety Harbor firefighters are getting to their calls in a little more than 5 minutes on average, while Sunstar is arriving to the less-serious calls in an average of a little more than 11 minutes, which Stefancic said shows the program is working.
Commissioner Nancy Besore said she appreciated the additional information, but residents have told her they want city firefighters responding to all calls.
Commission voted 4-1 to renew the agreement, with Besore opposed.
QUASI-JUDICIAL HEARINGS
Conditional use request for tourist home at 85 7th St. N: Commission voted 5-0 to deny Florida Flats Realty Group LLC's request to operate a tourist home at this address. Diaz was concerned about how close the home was to a school, Merz was concerned about affecting nearby property values and Zodrow was worried about setting a precedent for other properties in the Residential-3, or R-3, zones.
Conditional use request for a two-family dwelling at 1404 3rd St. N: Commission voted 5-0 to approve Madelyn Schmidt's request to have two single-family detached dwellings on this property.
Conditional use request for a business and professional office at 1183 Cedar St.: Commission voted 5-0 to approve James Macholz's request to lease out the second floor of an existing home improvement showroom and warehouse at this address in the city's industrial zone as an office.
OTHER ACTION TAKEN
Stop signs at Main Street and 2nd Avenue: Commission voted 5-0 to add stop signs to this intersection.
Ready for 100 additional language: Commission voted 5-0 to add additional language for low-income residents, suggested by Zodrow, to its existing Ready for 100 Clean Energy resolution.
Local Mitigation Strategy update: Commission voted 5-0 to adopt the updated Local Mitigation Strategy used by all Pinellas County communities to have a unified plan to reduce or eliminate the effect of disasters.
Future Land Use change and rezoning for Folly Farms addition: In separate votes, Commission voted 5-0 on second and final reading to make changes to a 1.05-acre piece of land at 1550 Dr. Martin Luther King Jr. Street N that has been added to the city's Folly Farms park – changing the Future Land Use designation from Residential Low (R/L) to Recreation/Open Space (R/OS) and the zoning from Single Family Residential (R-1) to Public and Conservation (P).
Code Enforcement Board appointment: Commission voted 5-0 to appoint alternate Jeffrey Doll to full member and to appoint Scott Hood as the new alternate member.
City Arborist retirement: Art Finn was recognized on his retirement from the city.
National Parks & Recreation Month proclamation: The city's Leisure Services department made a presentation.
Duke Energy Clean Energy Connection program presentation: Commission received a presentation on Duke Energy's Clean Energy Connection program.
MISSED THE MEETING?
Watch a video of it on the city's website here: https://safetyharbor.granicus.com/MediaPlayer.php?view_id=6&clip_id=2259.
NEXT MEETING
The next regular City Commission meeting will be at 7 p.m., Monday, Aug. 3.
At 6 p.m. July 27, Commission will meet as the city's Audit Committee to approve a Request for Proposal for auditing services. The agenda for that meeting can be found here: https://safetyharbor.granicus.com/GeneratedAgendaViewer.php?view_id=6&event_id=2028. Immediately after the Audit Committee meeting, Commission will hold a Budget Workshop. The agenda for that meeting can be found here: https://safetyharbor.granicus.com/GeneratedAgendaViewer.php?view_id=6&event_id=2023.