City Commission to vote on recycling changes Monday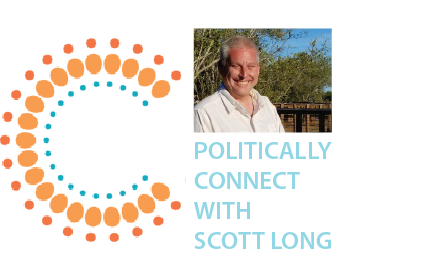 The last Safety Harbor City Commission meeting of the year is usually a brief, joyous affair with Commissioners and city staff wearing holiday garb, but Monday's meeting has 13 agenda items and two presentations, with most discussion expected to focus on changes to the city's recycling program.

Monday's meeting will begin at 7 p.m. Here is the link to the agenda, with additional material, known as "backup," available via the hyperlink on each item: http://safetyharbor.granicus.com/GeneratedAgendaViewer.php?view_id=6&event_id=1681.

At a workshop on Dec. 2, Commission received recommendations from Stantec Consulting Services, who was contracted to review the city's recycling program in light of a sharp increase in the rate the city is charged for its recyclable material to be processed. The City of Clearwater used to accept those materials from the city at no charge, but on Oct. 1 began charging $100 per ton for them to reflect a worldwide shortage of buyers of recyclable material. At the same time, Pinellas County, which processes Safety Harbor's solid waste, increased its fees 6 percent to $39.75 per ton.

Stantec's recommended Commission approve a 6 percent per year rate increase from 2020 through 2024, to begin charging non-residential customers a fee for recycling, to combine its sanitation and recycling fees for better comparison with nearby communities and to conduct regular reviews of the numbers that the recommendations are based upon and make changes accordingly.

Commission agreed with all of the recommendations, but instead of a 6 percent rate increase, instructed city staff to draft an ordinance that would raise rates 5.25 percent annually and instead of taking recycling material that is collected curbside to the City of Clearwater for processing to instead send it to the Pinellas County Waste to Energy plant with the city's solid waste collections, where a portion of it would be incinerated and turned into energy. Collection schedules would be unchanged and residents would still use both containers, even though all material will go to the same place.

If Commission approves the ordinance as-is on Monday and on final reading on Jan. 6, residents who wish for their recyclable material to still go to the City of Clearwater for processing will be able to continue dropping it off at the collection sites at the city's Public Works Complex on Railroad Avenue and at Fire Station 53 on McMullen Booth Road.

SECOND READINGS
Ordinances or changes to city code require two hearings before the City Commission.
Land Use and zoning change for Folly Farms property: Commission voted 5-0 on first reading in two separate votes to approve changing the Future Land Use of a half-acre parcel at 1538 Dr. Martin Luther King Jr. Street North that is part of the city's Folly Farms park from Residential Low (RL) to Recreation/Open Space (R/OS), and to change the zoning of the property from Residential 1 (R-1) to Public and Conservation (P).
Land Use and zoning change for new city Public Works property: Commission voted 5-0 on first reading in two separate votes to approve changing the Future Land Use of a 1.74-acre parcel at 2157 Railroad Avenue that will be used to expand the main Public Works facility from Residential Low (RL) to Transportation/Utility (T/U), and to change the zoning of the property from Single-Family Residential (R-2) to Public and Conservation (P).
Annexation request for 2450 Madrid Avenue: Commission voted 5-0 on first reading to approve Candy and Brent Barnhisel's request to annex their single-family home into the city.

ALSO ON THE AGENDA …
Amend Land Development Code for mobile homes, accessory structures and dwellings, corner lots, alleyways, sidewalks, fence setbacks and maximum lot coverage: Commission first broached these items in January as part of a larger code amendment discussion that has continued since, and on Monday will be asked to approve two separate ordinances on first reading and whether to incorporate suggestions from the city's Planning & Zoning Board. For full details on all of the changes, see the backup material at the link above.
Code Enforcement lien reduction request: Deborah L. Esclovon is requesting a 98 percent reduction in liens on 566 Fifth Ave. North in order to facilitate a purchase to a buyer who wants to demolish the structure, clean up the property and build a new structure. The property owner died in January after a lengthy illness and left no assets behind. The current lien is for $118,916.73. Esclovon is requesting they be reduced to $2,000 with a promise that the structure will be demolished and the property cleaned up within two months. City staff says the request meets criteria to be reduced by 45 percent to $65,404.20.
Economic Development Liaison responsibilities: City Manager Matthew Spoor and Economic Development Liaison Jonathan Brewer recently met to discuss the voluntary role, which Brewer has held for 19 months. The conversation resulted in three suggestions from Spoor for Commission to consider – that the EDL will have no supervisory role over city staff, that the EDL will serve as an impartial representative of the city and that the EDL not be a member of or involved with any group that may cause a conflict of interest – and one suggestion from Brewer – that the EDL will advocate on behalf of business and property owners to improve communication and streamline the development and permitting processes.
Waterfront Park Public Art proposal: The city has budgeted $75,000 for public art at Safety Harbor Waterfront Park, and the city's Public Art Committee is seeking approval to issue a Call to Artists for work that will "celebrate city history, heritage and environment." The committee also says it is open to more than one piece of art being commissioned.
I Support Veterans benefit concert approval: VeteransPlus Inc. is planning a benefit concert on Jan. 11 at Harbor Bar and is seeking approval to use the city's parking lot on 8th Avenue and to close off Main Street from 9th Avenue to 7th Avenue for safety reasons to accommodate an expected large crowd.
Planning & Zoning Board and Board of Appeals appointment: The alternate member, Frances Hill, on these boards that advise the Commission on planning and zoning issues and hear appeals was removed by a 5-0 vote at the Dec. 2 meeting. Applications have been received from Colin Young, Stephen Wurst, Jennifer Sedillo, Scott Hood and Scott Long.
Employee service recognition: Public Works employee Eric Davis will be honored for 30 years of service.
Safety Harbor Wine Festival check presentations: Checks for the proceeds from this year's festival will be awarded to the Safety Harbor Public Library Foundation ($2,865.19), Mattie Williams Neighborhood Family Center ($1,910.13), Rotary Club of Safety Harbor ($1,910.13) and Huddle in the Harbor ($1,910.13). The four non-profits each received 20 percent of the proceeds, with an additional 10 percent going to the Safety Harbor Public Library Foundation and 10 percent ($955.06) going to the Safety Harbor Youth Scholarship Fund, as they directly benefit city programs.
Consent agenda: Items expected to have little debate, such as approval of the last meeting's minutes and most contracts, are included en masse in the consent agenda, though any Commissioner can ask for any item to be considered separately. This meeting's consent agenda includes an approval of a contract to conduct the March 17 elections; the purchase of 911 portable radios, a water quality vehicle and radio frequency meters; the 2020 Third Friday festival beneficiaries; and replacement of audio visual equipment in Commission Chambers.

HOW TO PARTICIPATE
Attend the meeting: The meeting starts at 7 p.m. at City Hall, 750 Main St., with the workshop beginning at 6 p.m. Meetings typically run from 1.5 to three hours. Residents are given the opportunity to speak on all agenda items, except for presentations and consent agenda items. Come forward when asked by the mayor, state your name and address, and you'll be given three minutes to address the Commission. For any issues not on the agenda, or any item that is on the consent agenda, residents get three minutes to speak at the beginning of the meeting during "Audience to be Heard."

Watch from home: Meetings are live-streamed to the city's website at http://cityofsafetyharbor.com/557/Streaming-Media. The following day, a video of the meeting is posted for residents to watch.

Contact your Commissioners in advance by leaving them a message at City Hall at (727) 724-1555 or emailing them:
Mayor Joe Ayoub – jayoub@cityofsafetyharbor.com
Vice Mayor Cliff Merz – cmerz@cityofsafetyharbor.com
Commissioner Carlos Diaz – cdiaz@cityofsafetyharbor.com
Commissioner Andy Zodrow – azodrow@cityofsafetyharbor.com
Commissioner Nancy Besore – nbesore@cityofsafetyharbor.com