City Commission to Consider Safety Harbor's Second Brewery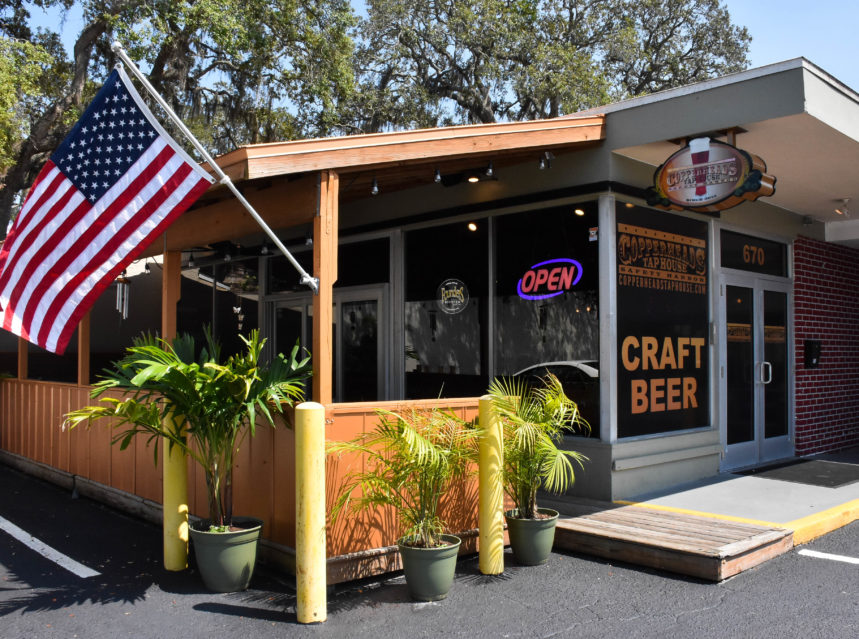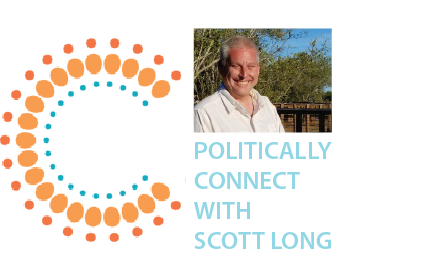 A pair of conditional use requests, including one that would allow a second brewery in Safety Harbor, highlight the next meeting of the Safety Harbor City Commission.
Monday's meeting will begin at 7 p.m. Here is the link to the agenda, with additional material, known as "backup," available via the hyperlink on each item: http://safetyharbor.granicus.com/GeneratedAgendaViewer.php?view_id=6&event_id=1630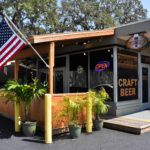 Copperheads Tap House is seeking approval to add microbrewing at its location at 670 Main St., which will be renamed Troubled Waters Brewing. The applicant, Steve Shanks, who runs the business with his son, Kevin, previously did small-batch brewing for Cigar City Brewing's location at Tampa International Airport.
The other conditional use request on Monday's agenda is for the display and sale of motorcycles at Precision Motorsports of America at 925 Harbor Lake Drive, Building B, in the city's industrial zone. If approved, no more than 10 motorcycles would be displayed during business hours.
The city's Planning & Zoning Board has unanimously recommended approval of both requests, and city staff says both requests meet all standards for review.
VARIATION IN RESIDENTIAL DESIGN ORDINANCE
As part of its "small town charm" initiative, the Planning & Zoning Board has unanimously recommended this change to city code that would require a minimum separation of two lots next to and across from each detached single-family home before a similar design could be repeated. The variation would include at least three different elements on the front facade. The idea would be to limit "cookie-cutter" developments and instead have various different looks in a development.
ALSO ON THE AGENDA …
Special events calendar: City Commission will be asked to approve the city's 2019 special events, including street closures, as well as waiving fees for some events. This will be the first approval with the city's new fee structure and guidelines for events, which was put in place in response to concerns from residents about parking and other effects from events.  
Revenue note issuance: Previously, City Commission approved borrowing $1,450,000 to buy two pieces of property – the land and adjoining lots where the Baranoff Oak is located, as well as land near the city's main Public Works complex. The city received seven bids for financing, and the city's Public Resources Advisory Committee recommends going with Capital One Public Funding LLC. The issuance will be for $1,395,500 with an interest rate of 3.43 percent over 10 years.
Sign waiver request: The owner of Post Office Square at 690 Main St. is requesting a waiver from the city's signage requirements that would allow him to have a sign that reads "Post Office Square," which exceeds the maximum percentage of coverage of facade, instead of "Post Office SQ," which would adhere to sign code requirements.
Third Friday Committee appointment: The term of Melissa Haist has expired for this committee, which advises the city on the monthly Third Friday event, and she does not wish to be reappointed. Applications have been received from Kaley Crebs and James Poulter, though Commission usually elevates the board's alternate, who is Starlet Jordan, to full member and appoints a new member as the alternate.
Budget amendment: This is a housekeeping item, moving monies between funds. This one is for a property purchase and debt service on another land purchase.
Christopher Palmieri Employee of the Quarter: David Olivieri, building official in Community Development Department, will be honored.
Home rule resolution: This is a resolution celebrating 50 years of the state's Constitution including the concept of "home rule," where cities make decisions for their communities rather than the Legislature.
Consent agenda: Items expected to have little debate, such as approval of the last meeting's minutes and most contracts, are included en masse in the consent agenda, though any Commissioner can ask for any item to be considered separately. This meeting's consent agenda includes approval of annual physicals for the Fire Department, purchases of a supervisory and control and data acquisition system, cab and chassis and sanitation division container carrier and the disposal of a utility mule vehicle.
HOW TO PARTICIPATE
Attend the meeting: The meeting starts at 7 p.m. at City Hall, 750 Main St. Meetings typically run from 1.5 to three hours. Residents are given the opportunity to speak on all agenda items, except for presentations and consent agenda items. Come forward when asked by the mayor, state your name and address, and you'll be given three minutes to address the Commission. For any issues not on the agenda, or any item that is on the consent agenda, residents get three minutes to speak at the beginning of the meeting during "Audience to be Heard."  
Watch from home: Meetings are live-streamed to the city's website at http://cityofsafetyharbor.com/557/Streaming-Media. The following day, a video of the meeting is posted for residents to watch.
Contact your Commissioners in advance by leaving them a message at City Hall at (727) 724-1555 or emailing them:
Mayor Joe Ayoub – jayoub@cityofsafetyharbor.com
Vice Mayor Carlos Diaz – cdiaz@cityofsafetyharbor.com
Commissioner Cliff Merz – cmerz@cityofsafetyharbor.com
Commissioner Andy Zodrow – azodrow@cityofsafetyharbor.com
Commissioner Nancy Besore – nbesore@cityofsafetyharbor.com