City Commission begins budget talks on Monday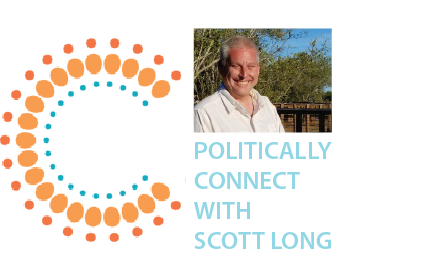 The Safety Harbor City Commission will hold a special meeting and two workshops on Monday to discuss the city's annual financial report and begin next year's budget discussions.
At 6 p.m., the city's Audit Committee, which consists of the mayor, four Commissioners and two members of the city's Finance Advisory Committee, will meet for a presentation on the city's annual Comprehensive Annual Financial Report (CAFR) from the city's external auditor, Lance Schmidt, as be asked to approve it. Here is the link to the agenda, including the complete CAFR report: https://safetyharbor.granicus.com/GeneratedAgendaViewer.php?view_id=6&event_id=2019.
At 7 p.m., the Commission will have a brief special Commission meeting to approve the CAFR in its role as Commission. Here is the link to the agenda, which also includes the complete CAFR report: https://safetyharbor.granicus.com/GeneratedAgendaViewer.php?view_id=6&event_id=2021.
Immediately after the special meeting, Commission will hold a Budget Workshop to get its first look at considerations at play in setting the fiscal year 2021 budget. Here is the link to the agenda: https://safetyharbor.granicus.com/GeneratedAgendaViewer.php?view_id=6&event_id=2020.
While Commission returned to in-person meetings for its June 15 regular meeting, Monday's meetings and workshop will return to the Zoom video conferencing app that the city used through the COVID-19 crisis. Details on how residents can watch and participate Monday night are at the end of this article.
BUDGET WORKSHOP
Monday's workshop will be Commission's first look at how the COVID-19 crisis may affect the fiscal year 2021 budget. No votes will take place Monday, just discussion. At its July 27 budget workshop, Commission will set the maximum millage rate, with first and second public hearings to adopt the budget and the actual millage rate set for Sept. 9 and Sept. 21.
Primer on the budgeting process
For the past months, city staff has been working up a proposed budget based on projections for revenue and expenses for the coming fiscal year, which starts Oct. 1. On Monday, those projections will be discussed with Commission. By early August, the city is required to submit to Pinellas County the maximum millage rate, which is the amount per $1,000 of taxable property that residents will be charged, that it might approve. That information is shared with property owners on the TRIM, or Truth In Millage, notice that they'll receive in the mail in August. The TRIM notice shows the amount of taxes property owners will pay to each taxing authority based on the current millage rate, the maximum proposed millage rate and the "rollback" millage rate, which is the rate if the taxing authority collects the same amount of actual taxes as the previous year.
In September, Commission will have two meetings to determine the actual millage rate. While it may agree on a lower millage rate than was advertised in the TRIM notice, it may not approve a higher one.
At the same time, Commission also will approve the budget for Oct. 1, 2020, to Sept. 30, 2021. While the city has numerous different funds, the ones discussed most often during the budgeting process are its general operating fund, which covers basic operating expenses for the year, and its general reserve fund, which is like your personal savings account. Within the general reserve fund are monies that are restricted for certain uses, with the rest being "unassigned" and available for a wider range of needs if necessary.
Fiscal year 2021 budget
In projecting next year's budget, here are the projections city staff is expecting:
Property values will increase by 8.31 percent.
Medical insurance expenses will increase by 4.5 percent
Dental insurance expenses will increase by 10%.
Workers comp insurance expenses will increase by 3 percent.
General liability insurance expenses will increase by 20 percent.
Electric utility expenses will increase by 3 percent.
Pinellas County Sheriff's Office expenses will increase by 3.48 percent.
Based on those assumptions, city staff estimates that the city's general fund will generate $15,712,240 in revenue in 2021, compared with $16,075,730 in expenses, including a 3 percent merit raise for employees, resulting in an expected need to draw down the general fund reserve by $312,840 if Commissioners keep the millage rate the same. The city's millage rate of 3.95 is one of the lowest In Pinellas County, with only Treasure Island, St. Pete Beach and Madeira Beach having lower millage rates. For comparison, millage rates for cities that are most like Safety Harbor include Oldsmar (4.05), Dunedin (4.1345) and Tarpon Springs (5.42.)
Additionally, the city's total general fund reserves are expected to be $8,621,110 next year, or more than half of the city's actual general fund expenses. Commission is required to have at least 17 percent of the past year's audited expenses in its unassigned general reserve fund. Based on projections, it would have 36 percent, or $5,405,960, in unassigned general fund reserves.
City staff also has cautioned Commission that the financial effects of COVID-19 are a concern for projects in the city's Street Improvement Fund and Capital Projects Fund, with current projections from the county's Penny for Pinellas funds, used for those projects, down almost 10 percent this year. The Capital Improvement Fund is now projected to bring in $720,000 less than had been projected before COVID-19. Because of all of that, city staff is re-prioritizing a number of planned projects, and may recommend that Commission delay some of them because of a lack of funding.
HOW TO PARTICIPATE
City Hall will not be open for Monday's meeting, which will be conducted via the Zoom application that many residents are using more and more during the coronavirus crisis. Residents can watch or listen to the meeting in these ways:
Web Browser: Go to https://cityofsafetyharbor.zoom.us/j/97281068249
Mobile Phone: Download the Zoom app from the Apple Store or Google Play and enter Meeting ID # 972 8106 8249
Phone: Call in to the meeting by dialing toll-free 1-877-853-5257 or 1-888-475-4499.
Residents wanting to have their opinions heard during the meeting have two choices on how to participate:
Email: Send your comments to pcomment@cityofsafetyharbor.com prior to the meeting. Emails of 500 words or fewer will be read during the meeting, with longer emails not read but distributed to Commissioners.
"Live:" Residents watching or listening to the meeting live via the Zoom link or Zoom app can click on the "Raise Hand" icon on the Zoom app or in their web browser and wait to be recognized by Mayor Joe Ayoub, and those listening in via phone can press *9 and wait to be recognized by the mayor.
Contact your Commissioners:
Mayor Joe Ayoub – jayoub@cityofsafetyharbor.com
Vice Mayor Cliff Merz – cmerz@cityofsafetyharbor.com
Commissioner Carlos Diaz – cdiaz@cityofsafetyharbor.com
Commissioner Andy Zodrow – azodrow@cityofsafetyharbor.com
Commissioner Nancy Besore – nbesore@cityofsafetyharbor.com