Busy Weekend Ahead in Safety Harbor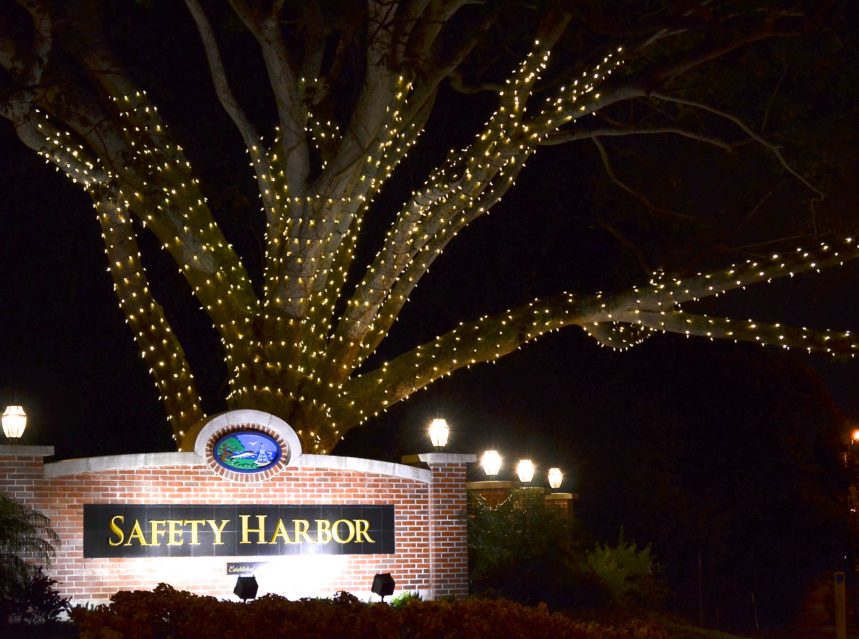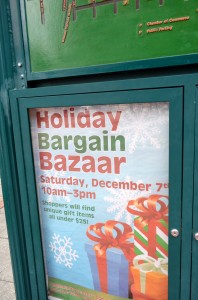 The City of Safety Harbor will resemble a village in the North Pole this weekend, complete with Santa, elves and even snow.
'Tis the season to celebrate with outdoor events in town, and there  no fewer than four major holiday happenings beginning on Friday morning and running all the way through Sunday evening.
In addition to the City's annual Christmas tree lighting ceremony and Mayor Joe Ayoub serving coffee for tips (and charity) on Friday, snow will invade City Park on Saturday, and there is an arts & crafts show and a beer bash taking place on Sunday.
In order to sort through all the hoopla in the Harbor, here's a closer look at this weekend's events during this most wonderful time of the year:
–Breakfast With The Mayor, Fri., 7:30 a.m. Safety Harbor Spa and Resort
Safety Harbor Mayor Joe Ayoub and Oldsmar Mayor Doug Bevis will serve coffee and tea at the Safety Harbor Resort and Spa for patrons who pay $25 each, with all the proceeds going to the Mattie Williams Neighborhood Family Center. There will also be an auction of decorated tabletop Christmas trees, as well as other fun acts and antics. Limited tickets are still available. Contact the MWNFC at 727-725-2930 for information.
–Christmas Tree Lighting Ceremony Fri., 6 p.m. John Wilson Park Gazebo
Lights, reindeer, action! Okay maybe there won't be any reindeer roaming around the Gazebo, but just about everybody else will be there Friday evening to watch the always inspiring lighting of the city's giant Christmas tree and menorah. In addition to caroling schoolchildren and special appearances by Santa and Mrs. Claus, Sonny LaRosa and Curtis McCoy II, the grand marshals of the 2013 Safety Harbor holiday festivities, will be formally introduced to the community.
-Holiday Bargain Bazaar Sat., 10 a.m. – 3 p.m. Safety Harbor Community Center
A great place to find that perfect holiday gift for friends and family. Make sure you get there early to get the good items!
-2013 Snow Festival Sat., 4 p.m. – 9 p.m. Safety Harbor City Park
For one day a year, Safety Harbor City Park is transformed into a winter wonderland, thanks to this fantastic family event sponsored by the Elena Tresh Foundation. Kids will enjoy the games, bounce houses and huge snow ramp, while parents will enjoy feeling like kids again as they tumble down the icy slope! Tickets are $7.00 for an unlimited ride wristband, $2.00 for general entry with no rides.
-Kiwanis Arts and Craft Show Sun., 9 a.m. – 4 p.m. Main Street
This semiannual downtown show is always chock full of cool items that make for original gifts. Also, don't forget about the $4.00 pancake breakfast from 8 a.m. to 11 a.m. at the Rigsby Center; it's a Safety Harbor tradition! (Note: We have learned there is no pancake breakfast this year. Sorry!)
-Books and Beer Bash Sun, 3 p.m. – 9 p.m. 8th Avenue Pub
What better way to end a long weekend of family-related festivities than with a big party involving books and beer?! This event is being held in honor of local authors Laura Kepner and Warren Firschein's publication A Brief History of Safety Harbor, Florida, as a way to raise money for an upcoming writers conference in the city and as an excuse to have a great time! Plus they are collecting toys and non-perishible food items from the Mattie Williams Center. There will also be food from area restaurants, live music from local bands, and the fine folks at Cigar City Brewery will provide their excellent Tocobaga Red Ale as a special Safety Harbor touch.
For more information on City of Safety Harbor special events, visit the city's website or call 727-724-1572.