The Blue Van Project Rolls Into Safety Harbor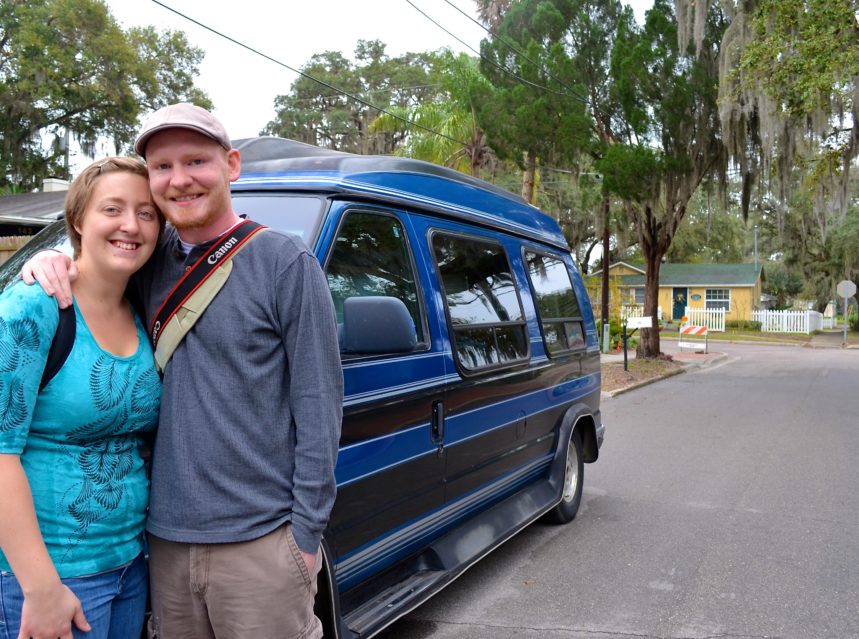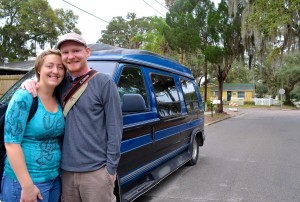 Last week, Sean and Amanda Kennedy pulled into Safety Harbor in their 2002 blue Ford Econoline van as part of their effort to shine a spotlight on volunteerism and non-profit organizations in America.
The Kennedy's Blue Van Project is currently a small-scale yet ambitious endeavor begun by the married Indiana natives back in October shortly after they graduated from college.
The pair travels around the country visiting interesting places and volunteer-driven organizations to showcase them on their YouTube channel, and they do everything – including living full-time – out of the back of their customized van.
"We've had it since 2012, and we've lived in it almost continually since we got it," Amanda Kennedy said of the 12-year-old Econoline, which has an interesting backstory itself, including an unfortunate encounter with a deer.
"We park in Wal-Mart parking lots and other public places and shower every five days. It's a good thing we're married!" she added.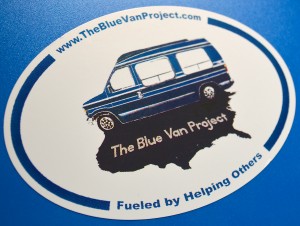 Sean Kennedy said the project is a labor of love for two recent college grads, who became disenchanted with their regular jobs and decided to live off their savings for as long as they can and follow their hearts.
"Our main focus is to celebrate volunteerism by visiting non-profits and giving them publicity by interviewing core members and volunteers," he said. "It's a combination of everything we love – art, video, volunteerism, traveling."
The couple said they have no scripts for their appearances and they do not send out the questions in advance.
They just call ahead, jump in the van and show up to conduct interviews, take photos and lend a helping hand.
The Kennedys visited two spots in town while they were in Safety Harbor – the Harbor Dish Community Café and Kiaralinda and Todd Ramquist's Whimzeyland house.
The local artists behind the Safety Harbor Art and Music Center, a non-profit that has utilized more than 200 volunteers, said the young couple really impressed them.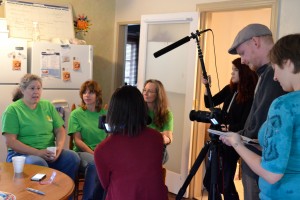 "They worked some while they were here, and talked to our SHAMc volunteers and our blogger," Kiaralinda said of the Kennedy's visit. "We offered to let them stay in our guest house but they told us no, they like it in their van!"
"It's inspiring to see young kids doing something like this," Todd said, "and hopefully they are inspiring others."
After interviewing officials and working at the Harbor Dish on Saturday, the Kennedys were planning to head to Biloxi, MS. and Port Arthur, TX. for the next leg of their journey.
As for the future of the Blue Van Project, Amanda Kennedy said anything can happen – even the unthinkable.
"I really hope it grows into something bigger," Amanda Kennedy said. "Maybe even into something stationary!"
For more information on Sean and Amanda Kennedy and their Blue Van Project, visit their website or their YouTube page.