Annual Budget Workshop Tonight at Safety Harbor City Hall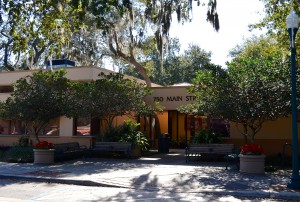 The Safety Harbor City Commission will meet at City Hall this evening for its annual midsummer budget review workshop.
During the public meeting, which is scheduled to begin at 5:30 p.m., the commission will listen to recommendations from city staff regarding the proposed budget for fiscal year 2014-15.
According to city documents, that budget is estimated to be $63,801,390.00.
In previous budget workshops, the commission asked city staff to trim roughly $250,000 from the budget, and it also proposed raising the millage from the current rate of 3.7343 to 4.0479, an increase of 8.4 percent that would bring in an additional $576,250 in ad valorem revenue.
According to City Manager Matt Spoor, the cuts staff is proposing combined with the potential increase in the millage would actually result in a budget surplus.
"Together it would give us a surplus of more than $100,000," he told Safety Harbor Connect.
"But some cuts will be put back, and the millage increase might not pass, so nothing is official yet."
Other items expected to be discussed tonight include the waterfront park, pay increases for city employees and funding for outside agencies, including the Safety Harbor Chamber of Commerce and the Mattie Williams Neighborhood Family Center.
Those two organizations, plus the Neighborly Care Network, are looking for a total of $75,000 in funding: $15,000 each for the chamber and the NCN, and $45,000 for the Mattie Williams Center.
"We serve struggling families many of whom are the working poor," MWNFC director Janet Hooper said following the last budget workshop. "Increases in food and utility costs with salaries not keeping pace have created a burden for many families in our community." 
"This funding is essential for us to continue to help families and especially children. Without it we will have to cut basic critically needed services."
The Safety Harbor City Commission budget workshop starts at 5:30 p.m. on Monday, July 28 at Safety Harbor City Hall, located at 750 Main St. 
For more information on this and other city meetings, visit the City of Safety Harbor website.
Stay with safety Harbor Connect.com for complete coverage of the budget session as well as other issues that affect Safety Harbor.