WHO Is Adopting SH Elementary School Classrooms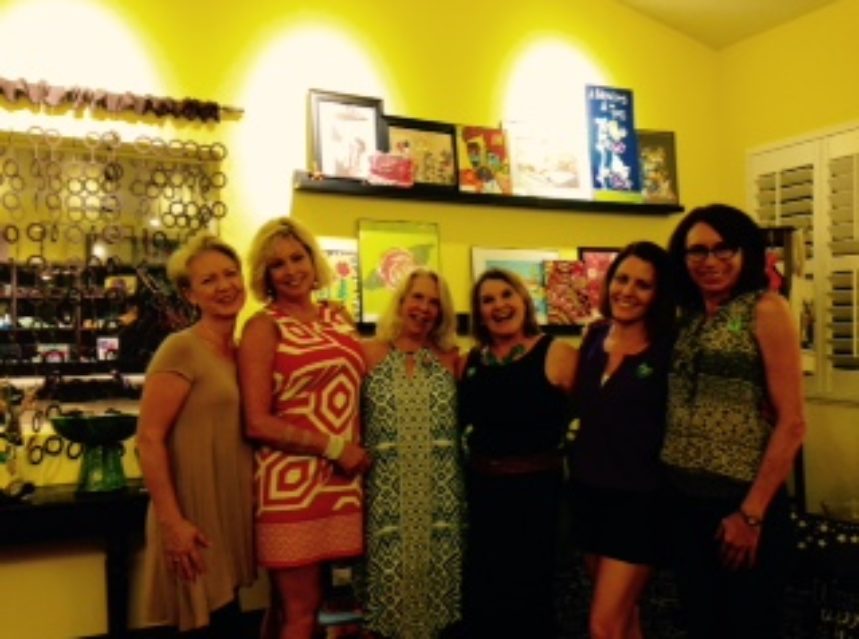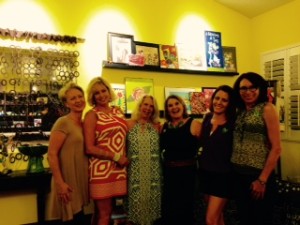 A number of years ago, new resident of Safety Harbor, Karen Errico, attended the City's Bill Cropsey Citizen's Academy. If you haven't heard about this, it is a 7 week course given every year that teaches newcomers all about the ins and outs of the essential functions of our municipal government and the challenges it faces. One of the things Karen learned during those weeks shocked her…the economic struggles so many of our residents face, particularly those raising a family, and the large number of hungry children that have to struggle to make it through each summer without the help of the school lunch program or daytime supervision to keep them safe.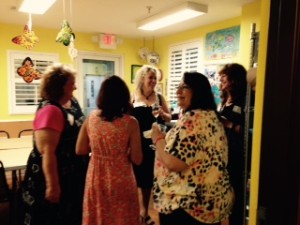 Thinking about how she could lend a hand, Karen came up with the idea of WHO, Women Helping Others, which meets every quarter and offers a "girls night out with a purpose". Potlucks are held at residents homes or local facilities with a $20 admission fee and a chance to buy raffles, and have resulted in six figure donations to such wonderful local causes as the Mattie Williams Neighborhood Family Center, Paint Your Heart Out Safety Harbor, Embracing Life Through Love, and most recently the ARC Harborside Studios.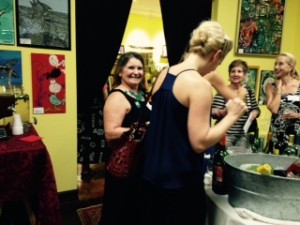 Local businesses have gotten on board to support the efforts by donating gift certificates for raffles, including The Sandwich on Main that donates for every event, and other notables such as 8th Avenue Pub, Tapping the Vine, Antiques to Aardvarks, Temple Goddess Dance and Yoga, Peace of Mind Body Therapy Retreat Reflexology, Southern Fresh, Bar Fly, Cello's Charhouse, Starbucks…and the list goes on. See their website for more details on who supports WHO: http://whosafetyharbor.weebly.com/supporters.html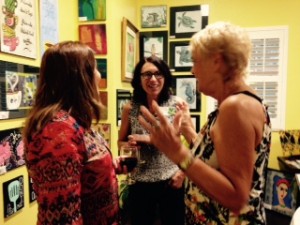 This quarter's event will be held on 13 November and have a Lucky Friday the 13th motif. Those who wear a black and white outfit will be included in a special prize drawing. The benefit will be to sponsor as many classrooms at Safety Harbor Elementary School as funds allow, giving the children those much needed extras as copies of handouts, field trips, art and other supplies, decorations, etc. So here's calling all ladies in Safety Harbor, come on out, bring a dish or bottle of wine and meet your neighbors, chat, network, mingle and generally enjoy a fun night with dynamic, civic-minded and connected women in our town!
Details on this event can be found at: http://whosafetyharbor.weebly.com/event-dates.html
~written by Barbara Ulmer, Safety Harbor resident blogger