2nd Annual Healing in the Harbor Event This Saturday, Oct. 18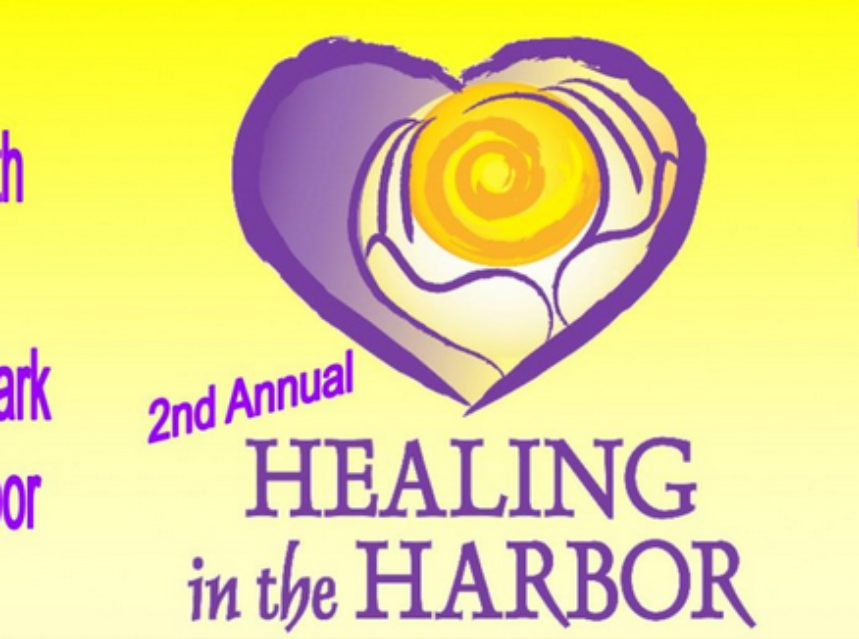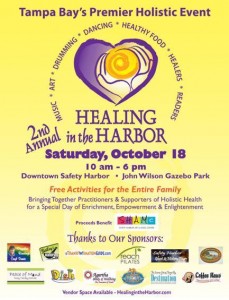 Healing in the Harbor, the holistic health event that packed John Wilson Park last year, returns to Safety Harbor this Saturday, October 18.
The expo, billed as a "nurturing event for body and mind and spirit," will take place from 10am – 6pm at the downtown park, located at the corner of Main Street and 4th Avenue North.
Founder Caryl Dennis said she was pleased the inaugural Healing in the Harbor was such a huge success, and she's hoping the event is even bigger this year.
"The response to Healing in the Harbor has been fantastic again this year – we filled all eighty of our vendors spaces," Dennis told Safety Harbor Connect.
"We had over 2,000 attend last year, and we are anticipating even more to attend this year."
The key to the success of the first event, which took place in April of 2013, can be traced to the wide variety of merchants and practitioners who participated.
Everyone from psychics and acupuncturists to artists and energy healers filled the area around the Gazebo, while speakers, musicians and other entertainers rotated on and off the stage.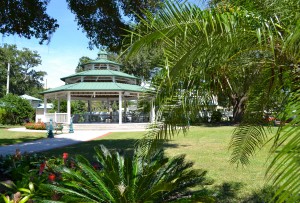 The turnout and subsequent favorable responses from vendors and patrons represented the culmination of a dream Dennis had of bringing such an event to Safety Harbor.
"Apparently there is a need for a holistic event in our community," she said.
"It's a great opportunity to meet the alternative healthcare practitioners and find out what they do and learn about the various healthy products and services that are available locally."
In addition to the vendors and speakers, Healing in the Harbor will feature earth-friendly crafts, prizes and many free presentations and demonstrations.
Admission for the alcohol-free event is free, and all the proceeds will benefit local charities, including the Safety Harbor Art and Music Center.
For more information on Healing in the Harbor, visit the event website or email organizers at healingintheharbor@yahoo.com.
Related: