13th Annual Safety Harbor Wine Festival This Saturday, Nov. 1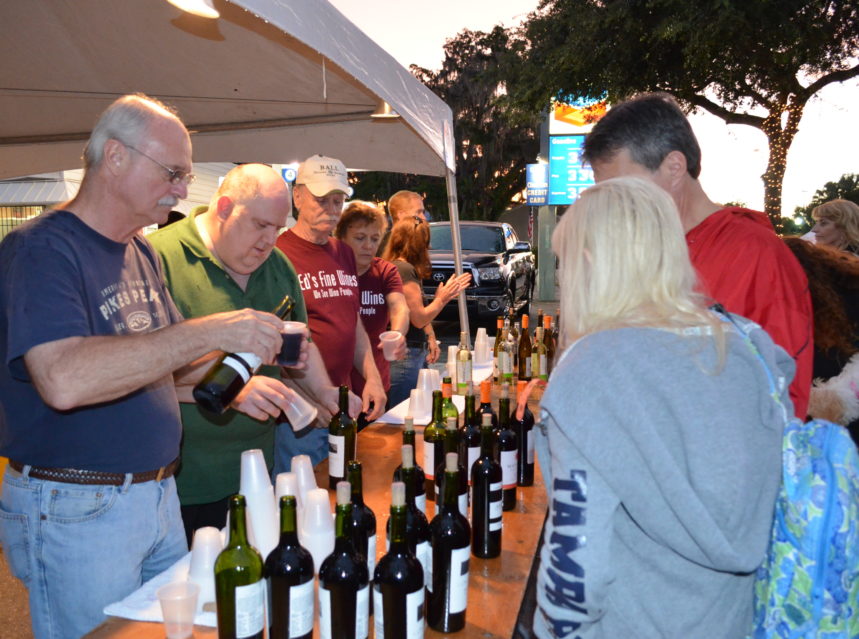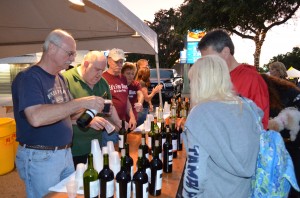 Get ready, Harborites – it's Wine Fest week!
The 13th annual Safety Harbor Wine Festival takes place this Saturday, November 1, from 5 – 11pm, and as usual, it promises to be a regular downtown throwdown.
The biggest shindig on the city's bustling special events calendar always packs the Main Street with thousands of patrons who are out to enjoy a night full of food, live entertainment, and of course, plenty of good vino.
This year, the event could be even bigger, thanks to the recent extension of the city's agreement with the Jolley Trolley.
"The wine festival is our biggest event every year, without a doubt," Safety Harbor special events supervisor Joe Cooper told Safety Harbor Connect.
"It's not even close as to what the next biggest event is," he added. "It's so big, we start planning for the next festival soon after this one ends."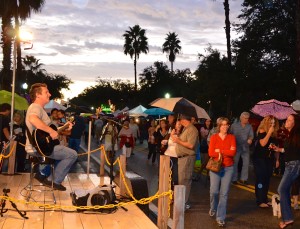 There are many reasons why the wine fest has grown to be so popular over the past dozen years.
A steady increase in suppliers, vendors and sponsors has helped the festival nearly double in size since its inception in 2002, and downtown Safety Harbor on a late fall evening is ideal setting for an event made for strolling and sipping wine while listening to live music.
Add in the fact that the event actually serves as a fundraiser for local charities and nonprofits, and it's easy to see why the Safety Harbor Wine Festival has become such a huge hit.
"This is an event we don't make a penny on," Perry Giancola, festival co-founder and owner of Ed's Fine Wines, said a couple of years ago. "The idea was to give back."
"If anything, it costs us money to produce. But in the end it's all worth it."
Here's what you need to know if you're heading to the Safety Harbor Wine Festival on Saturday:
What: 13th Annual Safety Harbor Wine Festival
When: Saturday November 1, 2014, 5:00pm – 11:00pm
Where: Main Street, Downtown Safety Harbor. Between Bayshore Boulevard and 8th Avenue.
Details: Enjoy over 100 types of wines, plus beer, soda and water. Food available from local restaurants and vendors. Live music and arts & crafts throughout downtown. Main Street Shops will be open late. Coolers are prohibited, and pets are permitted but not recommended.
Cost: Free admission; drink tickets are $3.00 and $5.00 each. Vendor food and merchandise prices vary.
Beneficiaries: Mattie Williams Neighborhood Family Center; Safety Harbor Lions Club; Elena Tresh Foundation; and The Ian Tillman Foundation.
Sponsors: Budweiser; Ed's Fine Wines; Fetzer Wines; Vina Maipo Wines; Burgess Heating and Air; Daikin Comfort Systems; Brighthouse Networks; The Tampa Bay Times; and Destination Publications.
Parking: Any of the public lots, including ones located across from City Hall on 8th Avenue South and behind the Harbor Pointe complex at the west end of Main Street; side street parking available where permitted. Note: Main Street will be blocked off from the intersection of Bayshore Boulevard up to Eighth Avenue from 12 noon until 12 midnight, so plan accordingly.
Info:  Joe Cooper, 727-724-1572.
Related: