Wild Birds Unlimited Lives Up To Its Name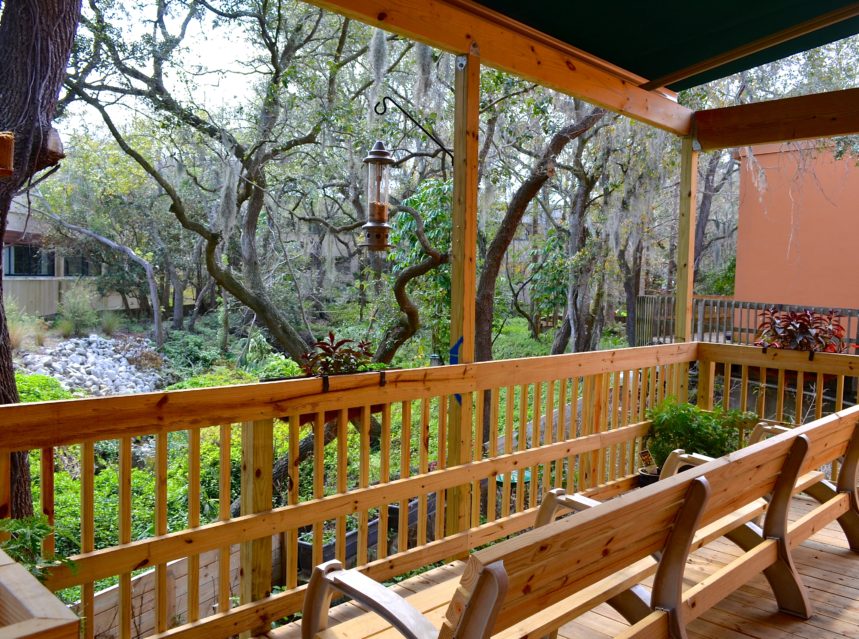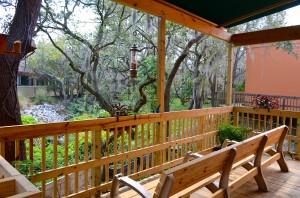 For many people, discovering nature is always a fulfilling experience, especially when you stumble upon a spot of natural beauty in a place you least expect it.
That's the case with Wild Birds Unlimited in north Safety Harbor.
The store, part of a national franchise, specializes in turning backyards into bird sanctuaries, offering feeders, food, fixtures and free lessons on how to attract a wide variety of species.
But people might not realize that right behind the Northwood Commons shop, an actual natural bird habitat is tucked in between the office and retail plaza.
"Everybody on staff is instructed to take new customers on a tour, and the biggest response we get is the "wow" factor when they walk through that door," store owner Carl Albritton, standing on a wooden deck overlooking the lush greenspace, told Safety Harbor Connect.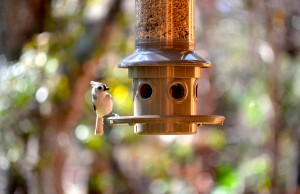 "It gets kind of Disney-esque here in the morning," he added. "And the great thing about it is its always open and anyone can come here. You don't even have to come through the store."
The expansive area behind the shop is actually the headwater of the mullet creek watershed, according to Albritton, and it's no accident that what could've been a neglected spit of land hidden behind man-made structures is fast becoming a haven for nature lovers.
Albritton said Safety Harbor resident Peter Monroe, president and CEO of National Real Estate Ventures and owner of much of the Northwood complex as well as the office park in back, has played an instrumental part in not only preserving the area, but fortifying and nurturing it as well.
"Peter planted a large number of Florida native plants back here that attract birds, plants that bear fruit, seeds and nuts and provide nesting for birds," Albritton explained.
"He pretty much lets me do anything I want back here that is beneficial to the environment and the businesses in the plaza."
Safety Harbor Community Development Director Matt McLachlan expanded on Albritton's comments.
"We've been working Peter over the last couple of years, and he's made a substantial investment in the property in order to be in compliance with SWIFTMUD regulations," McLachlan said.
"He's committed to improving the ecology of the creek while also improving the aesthetics of the plaza."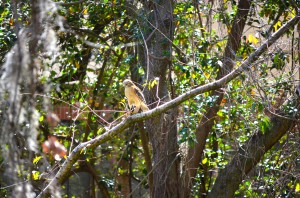 As soon as you happen upon it, it's easy to see why the area most definitely should be preserved.
The day I was there, a majestic red-tailed hawk glided between the trees before suddenly swooping down on an unsuspecting duck floating in the thin creek below (he didn't come away with it).
Nearby, a woodpecker worked on a bit of bark, while a number of nervous squirrels darted around everywhere, simultaneously trying to find something to eat and keep from being eaten.
Albritton estimates there are roughly a dozen indigenous and non-native species sharing the habitat at any given time, including robins, blue jays, catbirds and tufted titmouse, not to mention snakes, ducks and plenty of squirrels.
The longtime corporate employee, who retired from his job and opened the shop a mile from his home in October of 2013, says anyone can construct a habitat that will attract species, and even repel some, in their own backyard.
"As long as you provide four things – good food, plenty of water, a safe cover and a place to bear young – you can have a bird sanctuary in your backyard," he said.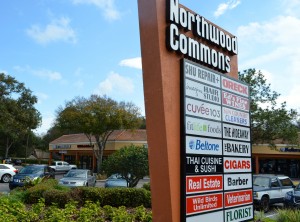 In the meantime, if you want to see a nature sanctuary on a larger scale, just stop by Albritton's shop.
If You Go: Wild Birds Unlimited of Safety Harbor
Address: 2554 N. McMullen Booth Rd., Ste. 101 (Northwood Commons Plaza)
Phone: 727-474-3768
Hours: Mon: Sat, 10 a.m. – 6 p.m.; Sun, noon – 4 p.m.
Website: clearwater.wbu.com