Walking Ghost Tour of Safety Harbor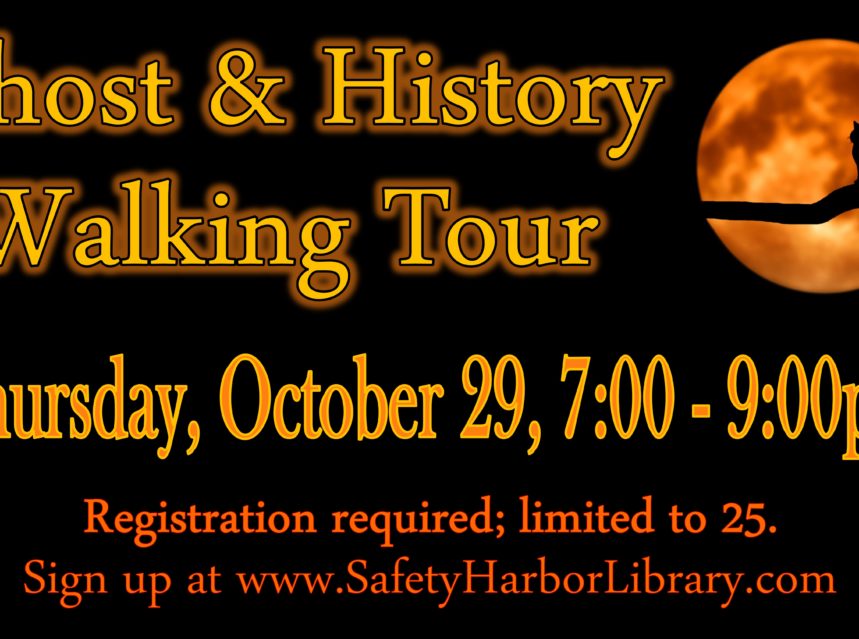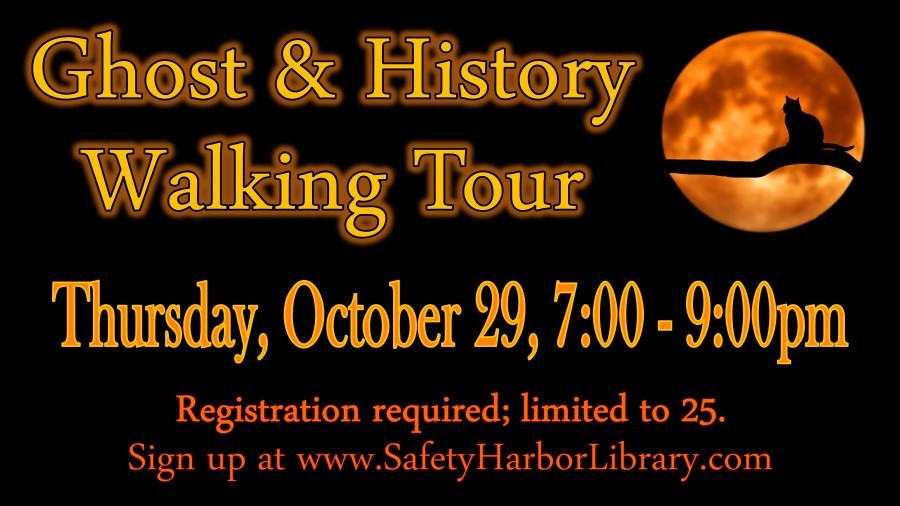 A walking ghost tour of Safety Harbor is set for Thursday, October 29 at 7:00 pm. Hosted by Safety Harbor Walking Tours of Yellow Snow Productions, this two hour education into the paranormal will begin at the Safety Harbor Public Library and take you through the City's historical points of interest.
See the old hotel that remains today, learn about the Tocobaga Indians, the pirates, and the healing waters. Look at the differences between be the beginning and now. Who really did discover Safety Harbor? What spirits remain today? Bring a camera….the essence of our predecessors may be captured! Registration required. Sign up at www.SafetyHarborLibrary.com. Sponsored by the Friends of the Safety Harbor Library.
The Library is located at 101 2nd Street N. Safety Harbor. Call 724-1525 x 4112 for more information or visit www.SafetyHarborLibrary.com.