Verbal altercation consumes City Commission meeting discussion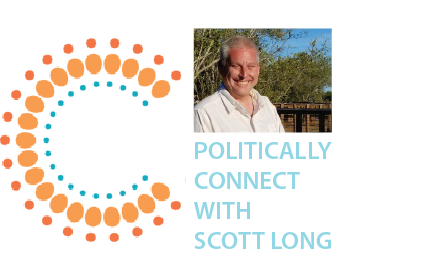 What was expected to be a brief Safety Harbor City Commission meeting Monday night ended up clocking in at more than two and a half hours, as Commission wrestled for more than an hour and a half over how to handle a verbal altercation that took place at Third Friday between a mayoral candidate and the chairman of the city's Planning & Zoning Board.

According to accounts shared by various residents during the meeting's Audience to be Heard section, when residents are given up to three minutes to discuss any issues not on the meeting's agenda, mayoral candidate Tanja Vidovic approached Planning & Zoning Board chairman Victor Curti on Main Street during this past Friday's Third Friday event, and the two had what turned into a heated discussion over a public records request Vidovic made this summer for all communications Curti has had while a member of the Planning & Zoning Board. A resident captured a portion of the disagreement on video before a Pinellas County Sheriff's deputy was brought over to end the discussion. Curti later emailed Commission an apology for his role in the disagreement.

Immediately after Audience to be Heard ended, Commissioner Andy Zodrow made a motion to remove Curti from the board. It was seconded by Commissioner Nancy Besore, but was voted down 3-2 with Mayor Joe Ayoub, Vice Mayor Cliff Merz and Commissioner Carlos Diaz voting no.

Discussion over the event continued, as Commissioners debated the merits of resolving the situation in some manner Monday versus waiting to review the video, as well as additional information that was provided Monday by the city's volunteer Economic Development Liaison Jonathan Brewer, and what they expect will be extended discussion by residents on social media that they say will almost certainly re-ignite previous political disputes that have played out on social media.

"This is the stuff that is destroying our city," Merz said.

Merz made a motion to remove Curti as chairman but not from the board itself, saying he saw it as a way to keep the issue from dragging on. Diaz seconded the motion, but it failed 3-2, with Ayoub, Zodrow and Besore voting no. All three said in some form that if the Commission wasn't ready to make a decision on Curti's future with the board until it reviews the additional information, then it shouldn't make a decision on his chairmanship until it does as well.

So, where that left Commission was deciding when and how to pick up the discussion, and potentially a discussion on another Planning & Zoning Board member Frances Hill, who Ayoub said had social media posts that he believed was cause for immediate removal from the board. Commission said it didn't want to deal with Hill on Monday night, and Ayoub said he'd provide those social media posts to them for review.

Ayoub favored a special meeting to continue discussion, as the next Commission meeting on Dec. 2 will have what City Manager Matthew Spoor told Commission was a "jam-packed" agenda, including a rehearing on a site plan for a proposed medical office complex that is expected to include a lot of discussion. Ultimately, Commission decided to add the Planning & Zoning discussions to the Dec. 2 meeting.

Since Monday, Ayoub has called for a special meeting to consider the Planning & Zoning board member issues, rather than include it on the Dec. 2 agenda. No date or time has been announced yet for that meeting, as Spoor is surveying Commissioners for their availability.

OTHER ACTION TAKEN
Budget amendments: Commission voted 5-0 in favor of two resolutions involving transfers of money in the 2019 and 2020 budgets.
Board of Trustees for Firefighters Pension Trust Fund appointment: Commission voted 5-0 to reappoint Edmund Ziegler.
Public Art Committee appointment: Commission voted 5-0 to appoint Jody Grutza as an alternate member.
Mayor's Award of Excellence presentation: Bay to Bay Properties was honored for its new mixed-use buildings on Main Street.
RCS Pinellas presentation: RCS Pinellas, which works to combat hunger and help the homeless achieve self-sufficiency, made a presentation.
Sea level presentation: Maya Burke, science policy coordinator for the Tampa Bay Estuary Program, shared with Commission updated projections for sea level rise in the Tampa Bay area.

MISSED THE MEETING?
Watch the video of it on the city's website here: http://safetyharbor.granicus.com/MediaPlayer.php?view_id=6&clip_id=2173

NEXT MEETING
7 p.m., Monday, Dec. 2. It will be preceded by a Commission workshop at 6 p.m. A special meeting to consider Planning & Zoning Board members is expected to be scheduled to be held prior to the Dec. 2 regular meeting. 
**UPDATE** the Mayor has scheduled a special meeting to continue the board member behavior scandal at 6:30pm on Monday, November 25, 2019.