Upcoming Events in Safety Harbor: Spring 2014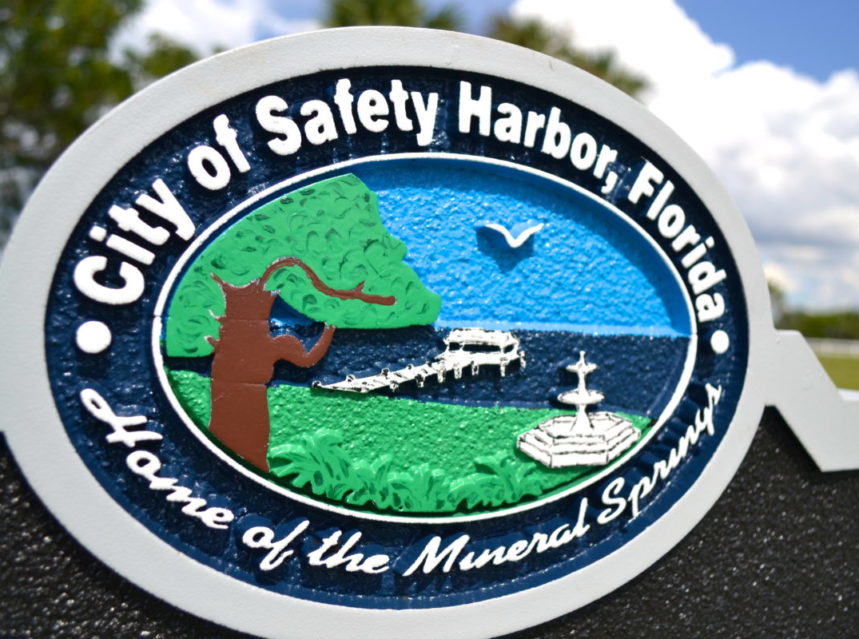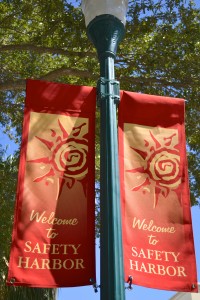 Even though Punxsutawney Phil recently "foreshadowed" six more weeks of winter for the rest of the country, here on the Gulf Coast of Florida we're entering the best time of the year – the beginning of the spring events season.
Yes right around now the temperatures start rising (but not to mid-summer heights) and the sun is normally shining, and that means a number of shows, festivals and celebrations are about to hit the greater Tampa Bay area, including many right here in Safety Harbor.
The Safety Harbor 2014 special events calendar is stacked not only with mega events over the next couple of months, but also a few exciting fundraisers and grand re-openings as well.
In order to keep you connected to Safety Harbor, we've compiled a list of events that are coming up in town:
Third Friday February 2014
When: Friday, Feb. 21, 6 p.m. – 10 p.m.
Where: Main Street, from 6th Avenue to the intersection of Bayshore Boulevard
Theme:  Mardi Gras/Fat Friday
Musician: TBD
Beneficiary: Paint Your Heart Out Safety Harbor
Cost: Free admission, vendor prices vary
Info: City of Safety Harbor, 727-724-1572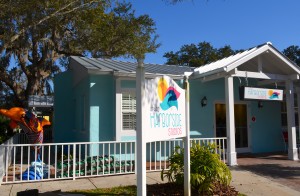 Harborside Studios Grand Re-opening
When: Friday, Feb. 21, 6 p.m. – 8 p.m.
Where: 176 5th Ave. N.
Cost: Free admission
Details: The UPARC facility in downtown Safety Harbor recently received a massive makeover, and everyone involved wants to show off what the new Harborside Studios has to offer. Hors, d'oeuvres and beverages will be served, and artwork produced by the students will be available for sale.
Info: info@uparcfoundation.org; 727-797-8712
LIADO San Gennaro Festa
When: Saturday, February 22, 11 a.m. to 9:00 p.m.; Sunday, February 23, 11 a.m. to 7 p.m.
Where: Safety Harbor Marina
Cost: Free admission, vendor prices vary
Details: The annual event features singing, dancing, contests and games, plus food and merchandise vendors of all things Italian. According to the website, "Each year LIADO, The Italian-American Women of Today, organize a spectacular festa to celebrate and share our Italian heritage. We create a bustling street fair in the beautiful city of Safety Harbor, Florida. Whether you are Italian or simply love things Italian, join us!"
Info: sangennarofesta.com, 727-724-4045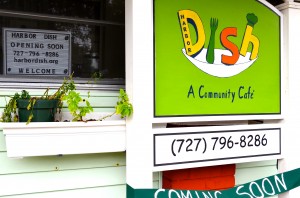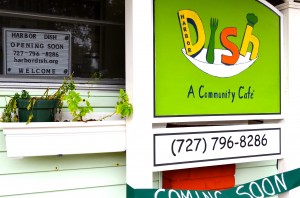 A Dish of Music
When: Sunday, Feb. 23, 2 p.m. – 6 p.m.
Where: 123 4th Ave. S.
Cost: $10.00, children under 12 free
Details: The Harbor Dish Community Cafe is hosting this concert fundraiser in order to support their cause. Live music is scheduled to be performed by Johnny Dreamwell, TJ Weger, Geno Allen and more. Food will be available for a suggested donation, and there will be games and raffle prizes awarded.
Info: harbordish.org; 727-796-8286
Safety Harbor Seafood Festival
When: Friday, Mar. 7, 5 p.m. – 10 p.m.; Saturday, Mar 8, 11 a.m. 10 pm.
Where: Safety Harbor Marina
Cost: Admission is free, vendor prices vary
Details: One of the biggest events on the city's annual calendar, the seafood fest draws thousands of guests from all over the greater Tampa Bay area. Fresh seafood, cold beverages, games, contests and music highlight the festival, and it's all set against the backdrop of the scenic Safety Harbor waterfront.
Nolan's Pub St. Patrick's Day 5K
When: Sunday, Mar. 16, 10 a.m.
Where: 230 Main St., Downtown Safety Harbor
Details: Nolan's Pub's second annual downtown road run is a fundraiser for the Fraternal Order of Police Lodge 43 with proceeds going to support the 2014 Florida State Law Enforcement Memorial. Aside from being part of a great cause, the "race" is a casual, at-you-own-pace event with a decidedly Irish twist – instead of a pot of gold waiting at the end, there's a mug of *free cold beer! (*21 years and up only)
Cost: Early registration:$25.00; Day of event: $30.00
Info: active.com/nolans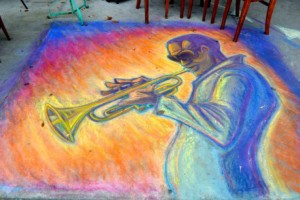 Safety Harbor Bloom n Chalk Fest 
When: Saturday, Mar 22, 10 a.m. – 10 p.m.; Sunday, Mar. 23, 10 a.m – 4 p.m.
Where: Main Street, Downtown Safety Harbor
Details: Artists from all across the country converge on downtown Safety Harbor in order to display their works – in chalk – on the sidewalks of Main Street. The event keeps getting bigger and better every year, as some truly amazing images are being created right before your eyes.
Cost: Free
Info: facebook.com/bloomnchalkfest
The Chop Shop Salon's St. Baldrick's Fundraiser
When: Saturday, Mar. 29, 1 p.m. – 6 p.m.
Where: 500 Main Street, Downtown Safety Harbor
Details: The idea of the event is to shave your head for a donation to help fund the St. Baldrick's Foundation pediatric cancer research, but any old haircut or salon service will do. A car show, live music and beverages will also be available, as the Chop Shop shuts off part of Main Street in order to
Cost: Donations requested
Info: stbaldricks.org/events; 727-725-0850