Business Spotlight – the Kitchen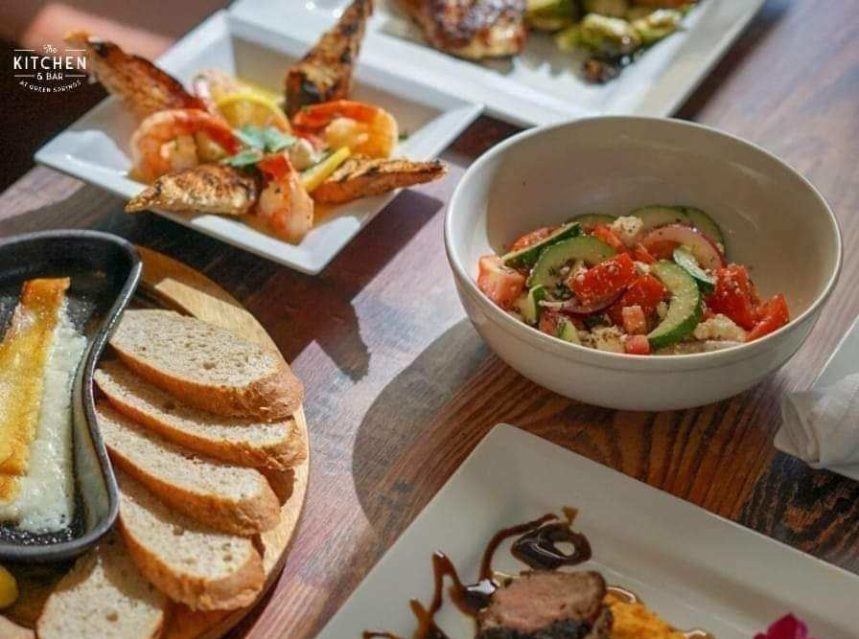 We are always reminded what a small world it is and when you live in Safety Harbor you are shown what a tasty realty that can be.
During the 90's and early 2000's two memorable landmarks on the Safety Harbor culinary scene opened. First the Blue Gardena, owned and operated by Tom Golden followed by Green Springs Cafe, owned and operated by Paul Kapsalis. Each restaurant unique in style and experience. Through a respect for each other's skills and success the two restaurant owners developed a friendship that would expand through family ties. Both restauranteurs eventually left the Harbor to start new culinary chapters in other towns. Blue Gardena in Tampa and Green Springs in the Keys. A combination of timing, kinship and friendship created the opportunity for the Kitchen to open and continue the tasty legacy in its own unique way.
Jason Rodis, Executive Chef of the Kitchen is related to Paul and friends with Tom. He was raised in Countryside (Clearwater) during the 80's before moving up to St. Paul Minneapolis area, Woodbury to be exact. After finding his way back home Jason and Nikki followed in his families' culinary footsteps and opened the Kitchen.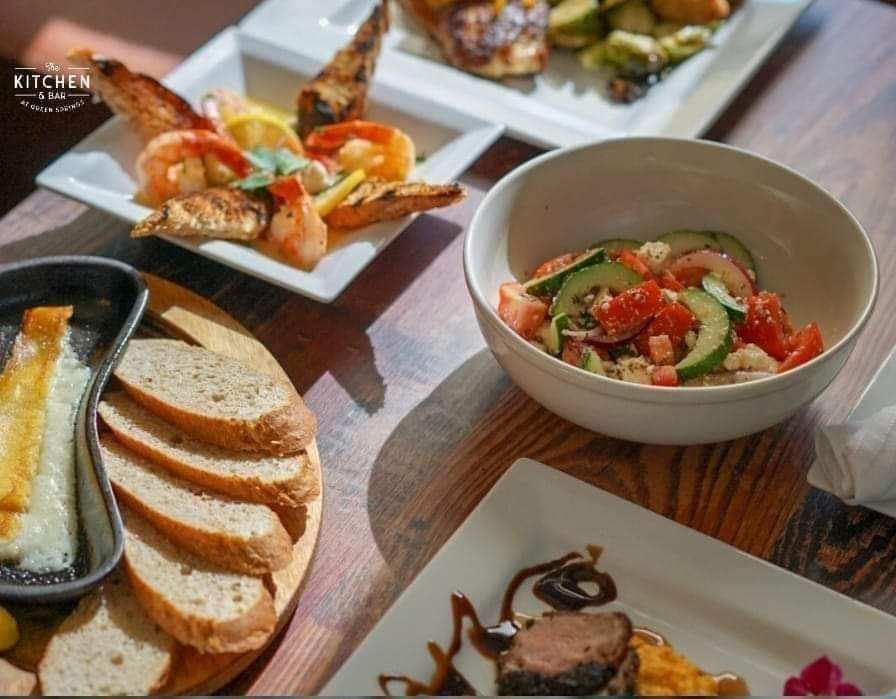 The Kitchen is situated on the corner of 4th Avenue North and 2nd Street North in downtown Safety Harbor. Jason would like to give a shout out to all those side street businesses who have made a name for themselves despite being off the beaten path. The Kitchen is opened for dinner Tuesday thru Saturday. On his down time Jason enjoys hunting and fishing so it's no wonder his favorite menu items are the Hot and Crunchy Mahi-Mahi and Big Brother Tomahawk.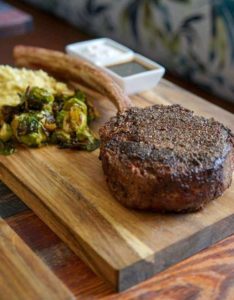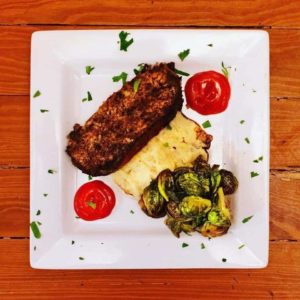 When Nikki is not creating new cocktails and managing the front of house she enjoys hanging with her son and all things outdoors. The whole family plays paint ball, Jason even participates in tournaments. When time allows, Nikki enjoys hiking and riding trails. The couple stays busy living their version of the ultimate Harbor Life.
The old Florida house creates a topnotch atmosphere for enjoying the variety of menu options. Whether you are dinning on the patio or in the house or at the cypress bar the experience is appealing. Weekly daily specials on Sushi and Kitchen menu items are available Tuesday thru Thursday. Enjoy live music every Saturday night along with exciting weekend specials!