2013 Holiday Events in Safety Harbor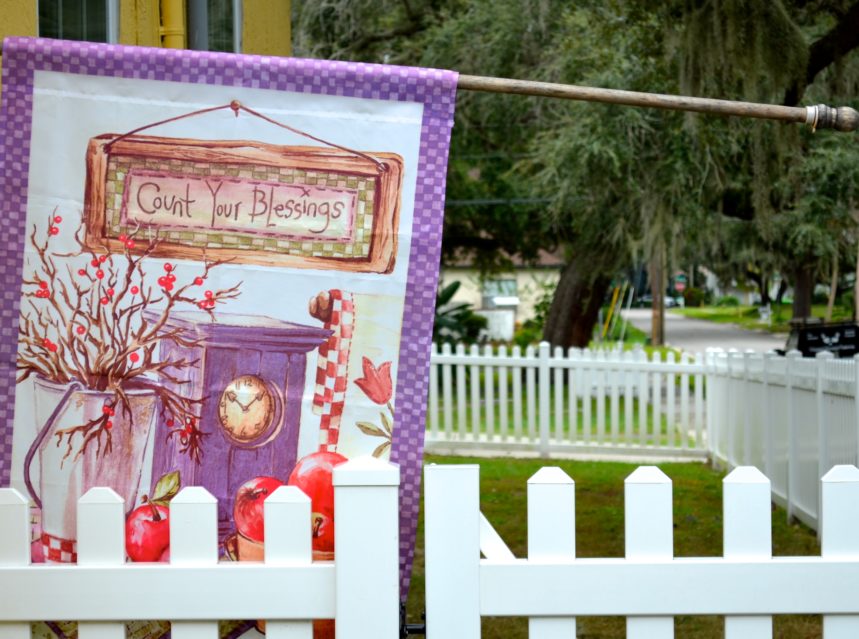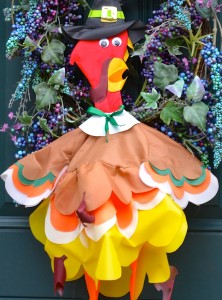 The 2013 holiday season officially begins tomorrow, when turkey dinners with all trimmings hit the tables all over the country.
Safety Harbor is always a special place to be during the holidays, thanks to its picturesque scenery, small town feel and the fun-loving, giving nature of many of its business owners and residents.
As usual, there are a number of events taking place in town this season that will help make the holidays extra special. Here's a look at some of the big holiday happenings in the Harbor between Thanksgiving and Christmas Day.
-Free Thanksgiving Dinner Thurs Nov. 28, Noon, Mattie Williams Center
For the fourth straight year, the center will open its doors and serve a full Thanksgiving meal to anyone who enters, absolutely free. Food will be provided by local restaurants like Green Springs Bistro, Southern Fresh, and Brady's Backyard BBQ, as well as from donations. "Anyone is welcome," MWNFC director Janet Hooper said. "It's about bringing people together and not spending the holiday eating alone. It's really an amazing, community bonding event."
-Free Thanksgiving Dinner Thurs. Nov. 28, 3 p.m., Harbor Dish Community Cafe
The new community cafe isn't even officially open yet, but officials are opening the doors to offer free Turkey Day meals. According to the cafe's Facebook page, they "will be setting a place for gratitude, serving with a smile and creating great memories! Thanksgiving dinner served at 3:00, free of charge, at The Harbor Dish! This is a community event open to everyone! Bring your beverage of choice." This sounds like a great opportunity to check out and welcome one of the newest, and coolest, restaurants in town!
-Mayor's Breakfast  Fri. Dec. 6, 7:30 a.m., Safety Harbor Resort and Spa
Safety Harbor Mayor Joe Ayoub and Oldsmar Mayor Doug Bevis will serve coffee and tea for charity at this annual event that combines politicians, fun and fundraising. This year's breakfast is at the Spa, with the proceeds from the $25 tickets as well as the tabletop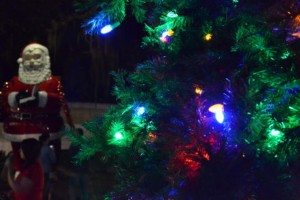 Christmas tree auction going towards the Mattie Williams Center. Contact the center at 727-791-8255 for more information.
-Safety Harbor Christmas Tree Lighting Fri. Dec. 6, 6 p.m., Gazebo
This is one of the events that makes the holidays in the Harbor so special, as hundreds of people gather around the John Wilson Park Gazebo to witness the ceremonial lighting of the city's giant Christmas tree and cool menorah. There's music sung by caroling school children, appearances by Santa and the elves, plus the grand marshals of the city's holiday festivities are introduced. So awesome.
–Book Sale Sat. Dec 7, 9 a.m. – 3 p.m., Safety Harbor Public Library
–Holiday Bargain Bazaar  Sat. Dec. 7, 10 a.m. – 3 p.m., Safety Harbor Community Center
–Kiwanis Arts & Crafts Show Sun. Dec. 8, 9 a.m. – 4 p.m., Main Street
There's no excuse not to find a nice holiday gift right here in town with these events taking place this weekend!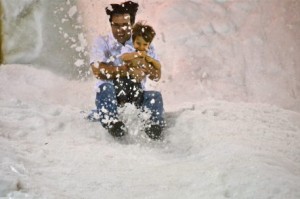 -Snow Fest  Sat. Dec. 7, 4 p.m. – 9 p.m., Safety Harbor City Park
Snow? In Safety Harbor? Yes please! This awesome family event features rides, games, food, bounce houses and yes, real snow. Plus it doubles as a fundraiser for the Elena Tresh Foundation. It's a can't miss holiday event in the Harbor for families and those Northern transplants with fond memories of white winters!
-Books -n- Beer Bash Sun, Dec. 8, 3 p.m. – 10 p.m., 8th Avenue Pub
Books, beer and giving – these are a few of our favorite things, amirite, Harborites?! Laura Kepner and Warren Firschein, the authors behind  A Brief History of Safety Harbor, Florida, are hosting a combination book signing/fundraiser at 8th Avenue Pub, complete with food, raffles, music and even a brand new Cigar City beer. Guests are encouraged to bring a new, unwrapped toy or a non-perishable food item to be donated to the Mattie Williams Center. Visit the authors' Facebook page for more info.
-Fire Truck Tours Fri. Dec. 13 (north of Enterprise Rd.) & Sat. Dec. 14 (south of Enterprise Rd.)
Grab the camera and gather the kids in the front yard to witness this exceptionally cool Safety Harbor tradition, as the beloved members of the SHFD take the fire trucks on a pre-Christmas tour of every neighborhood in town.
-Third Friday December 2013 Fri. Dec 20, 6 p.m. – 10 p.m., Main Street
This edition of the monthly music series is always special, because everybody's in the holiday spirit (or sipping holiday spirits!)
-Safety Harbor Holiday Parade Sat. Dec 21, 1 p.m., Main Street
Last but certainly not least is this holiday in the Harbor extravaganza, featuring vehicles, floats, singers, dancers, beads, pets and, of course, Mr. and Mrs. Claus. It's the perfect way to cap off the holiday event season, guaranteed to bring a smile to the face of even the most grumpiest of Grinches!
Enjoy the holiday season, Harborites, and please stay safe.