Strachan's opens on Main Street – Safety Harbor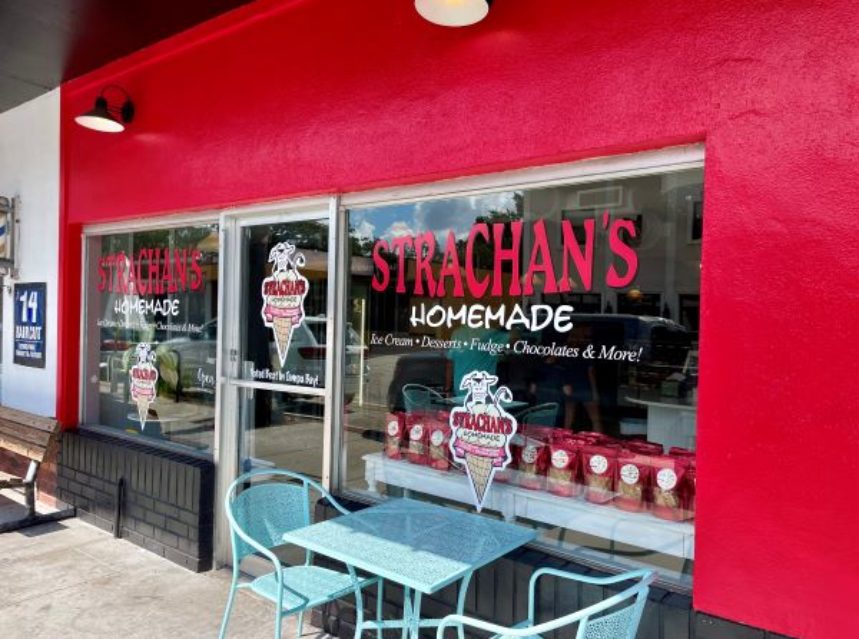 The iconic North Pinellas ice cream shop recently opened at 323 Main Street. Walking into the new Strachan's Ice Cream Shop at 323 Main Street in downtown Safety Harbor is like stepping into the gift shop at Willy Wonka's Chocolate Factory.
The store, located in the old Kiki's Kreamery next to Brian's Barber Shop, boats a colorful array of chocolate covered candies and sweet treats, including delectable "fancy" pretzels and a peanut butter cup that will make your knees melt, plus 30+ flavors of homemade ice cream including Cookie Monster, Birthday Cake, Peanut Butter Cookie Dough and Pumpkin Cheesecake.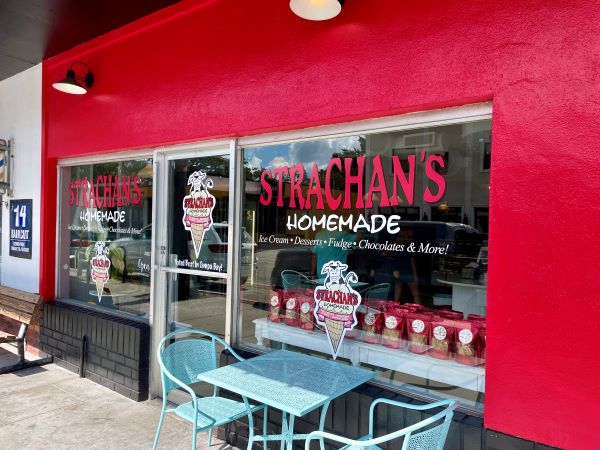 When Bill and Susan Strachan opened their original creamery on Alternate 19 in Palm Harbor in 1999, the shop quickly became renowned in North Pinellas County for its award-winning ice creams and desserts. After expanding to Dunedin and Countryside and undergoing a couple of ownership changes, new owners, brothers-in-law Lucas Krillies and John Louizes, purchased the business in fall 2021 in hopes of revitalizing the iconic Strachan's brand following the economic devastation of the pandemic, starting with their new shop in downtown Safety Harbor.
"We're a huge fan of mom-and-pop shops," said Krillies, whose family owns a string of Zeno's candy shops, including one at John's Pass in Madeira Beach, based in Daytona Beach. "I'm a third-generation candy maker. I love the local shops, and we're big legacy guys. In my eyes, nostalgia always wins."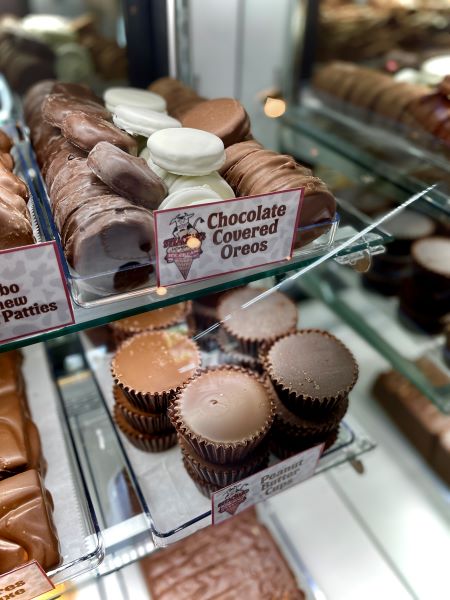 To that point, Krillies and Louizes, a Pinellas County resident with longstanding ties to Safety Harbor, have no plans to mess with Strachan's proven track record of success.
"All we've done is added in a mix of Zeno's products and brought more people in," Louizes said, noting he chose the new location due to its potential for foot traffic and proximity to Tampa.
"People have asked why we don't just change the name to Zeno's, and I say, have you lost your mind?!" Krillies added. "We'll put our stamp on it, but not at the sake of changing what the Strachan's did 24 years ago."
Indeed, Lucas and John pointed out they enjoy great relationships with several members of the Strachan family, those who purchased the business and built the Countryside location in 2013 and the owners of Kiki's Kremery, and they hope that respecting the past and adding to a winning formula will lead to a bright future for Strachan's Safety Harbor and future locations.
"We've thought about opening one in the Carrollwood area (of Tampa) and of course Clearwater Beach," Louizes said, adding, "the Sponge Docks in Tarpon might be nice, too."
"We're just waiting for the right opportunity," Krillies added. "And this was the right opportunity."