SHCC Approves Shared Access Drive At Harborside Christian Church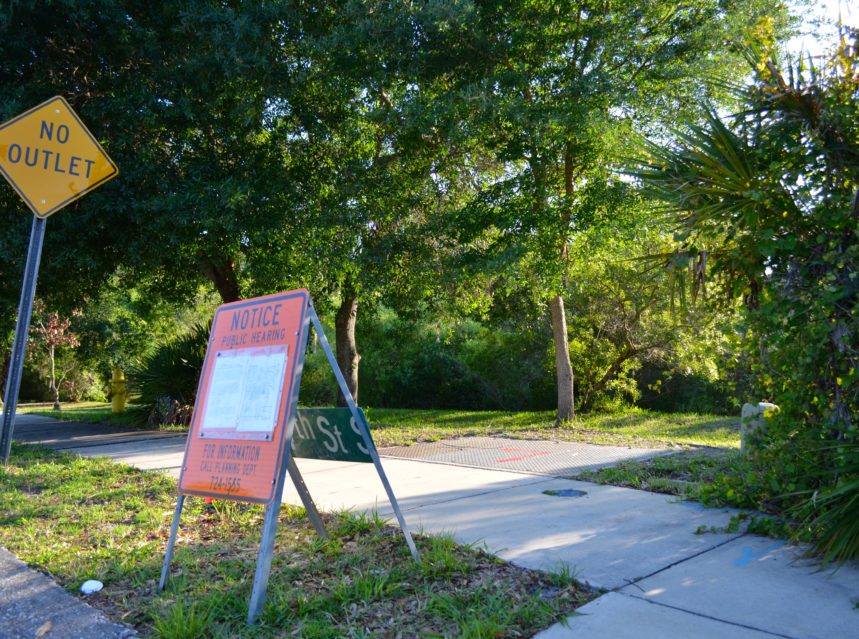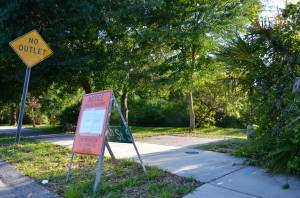 The Safety Harbor City Commission approved a resolution on Monday night that will allow a shared access drive to be built behind Harborside Christian Church, connecting the rear parking lot of the church to Green Springs Drive.
The 24-foot wide, 850-foot long road will be owned by the City and shared with the church, allowing for an alternative ingress/egress point for parishioners while providing an additional 10 acres of land to be used for a public passive greenspace on what is known as the Messenger property.
While officials had previously hailed the development agreement as a "win-win" for the city, some residents expressed concerns about some aspects of the project, which will cost the city $250,000 and include the removal of 29 live oaks from the property.
"I just want to understand this correctly, if you vote to approve this this evening, does that mean that these guys can go pull their tree permit before the moratorium that goes into effect in a month?" resident Jim Barge asked, referring to the tree removal moratorium the commission had consented to enact during a workshop earlier in the evening.
When informed that he was correct, Barge went off.
"I hope we all realize the hypocrisy in that," he said. "So if Bay to Bay properties were to come before you to build a new townhome project and had to take down a single tree, you'd have all these horns beeping and 500 people at the City Commission meeting, but the church wants to take down 29 live oaks and all we hear is hurrah hurrah hurrah, we're going to get some open land. That is so hypocritical."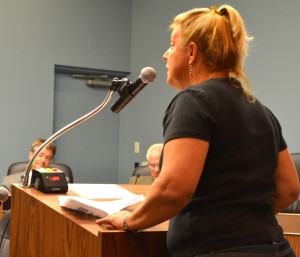 "I can't believe the hypocrisy of this City Commission. You should be ashamed of yourselves."
Fellow Safety Harbor resident Susan Zinkel concurred with Barge.
"I agree with the person previously that if you do decide to approve this, you are all being hypocritical," she said.
"I know that some of you, and I'm looking at one right now, has the tree lover emotional people and now they're all gone, and if you approve this you are very hypocritical, and I will let all of your tree people let you know what you approved."
Mayor Andy Steingold and Commissioner Andy Zodrow then responded directly to the comments.
"When we started the workshop earlier this evening, I made an announcement to be clear to everyone that the tree ordinance would not prevent tree pulls, but it will avert unnecessary pulls, it will require replants and not only will it require replants but replants that will not be bushes," Mayor Steingold said. "That's what we're trying to accomplish."
"I don't think it's hypocritical we can't do it here. There's a reason we can't do it, it's called an estoppel argument," Commissioner Zodrow explained. "It's a legal provision that says once they submit an application to the county for this permit, we can't go back to a moratorium and tell them they need to comply with these new rules."
"I would like them to have to replant the trees and not just have to put in some…crepe myrtles." he continued. "But thats's where we are right now. We can't stop it."
Vice Mayor Cliff Merz pointed out that the property, which is currently zoned for residential use, could have be turned into a development featuring nine individual homes, resulting in the potential loss of many trees, and Mayor Steingold added that without the deal the church could still build the road on its own land and remove as many trees as it wanted under county permitting guidelines.
The commission went on to approve the item by a unanimous 5-0 vote.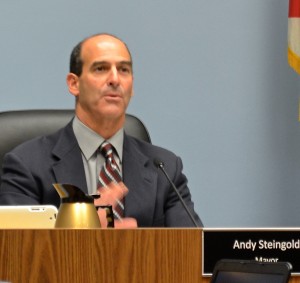 Later, during the Commission Reports section of the meeting, the mayor expressed his disdain for the comments calling the commissioners hypocrites.
"I really take offense with being called a hypocrite, because what we're doing with the land swap is a net savings of trees," he said. "This is going to be a protected environmental area, it's going to be parkland, we're creating greenspace. Yes, we're losing 29 trees, but we're probably going to plant just as much either in the number of trees or just as much in inches."
"The net gain is tremendous with this land swap and the building of this road," he added. "So I think we're doing quite well for the community by protecting this area and preserving it."
Related: